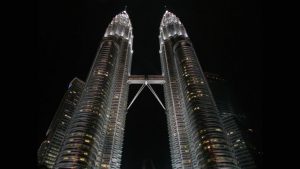 Rootstook has announced its first channel partner in South East Asia, Malaysian ISV iEnterprise Online Sdn (iEnterprise). iEnterprise is a subsidiary of conglomerate Ancom Berhad. It has interests in manufacturing, logistics, media and information technology. Enterprise Times spoke to Henk Bruinekreeft, regional vice president at Rootstock Asia Pacific about the deal.
First of all why Malaysia? Rootstock runs on the Salesforce platform. Most app vendors only start to operate in new countries once Salesforce is embedded there with an office. Bruinekreeft commented: "Rootstock instigated this partnership. Our company has been looking to establish a presence to grow in Malaysian and the broader Southeast Asian market. The war on tariffs has given an extra dimension for northern Asia based manufacturing facilities to move manufacturing capacity to the ASEAN countries. As Malaysia has a very well-established infrastructure for high tech and medical equipment manufacturing companies, it is key for Rootstock to be present in this emerging market. "
iEnterprise is not currently a Salesforce partner. Bruinekreeft believes that they will consider it in the future. The current emphasis has been training iEnterprise staff up to sell, implement and support Rootstock. Training for this has already started with sessions completed late last year. iEnterprise has 10-12 dedicated FTEs including three sales executives.
In the US and Japan especially Rootstock has close ties with Salesforce. It works with the major vendor on implementations such as Mipox. It was also one of the launch partners on Salesforce Manufacturing Cloud.
How will Rootstock and iEnterprise work with Salesforce? Bruinekreeft answered: "Salesforce has 4 dedicated account executives working in the local Malaysian market. They are supported out of the regional Salesforce HQ in Singapore. Communication lines are short and direct which enables both parties to react quickly to the local market."
What about Mystics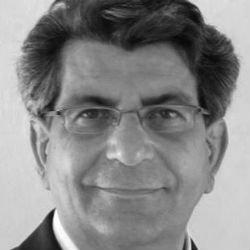 iEnterprise already offers its own ERP solution, MYSTICS and a cloud based CRM solution flexiworx. It also has Avatar, and insurance solution and EastNets, a compliance and payment solution. It is unclear what the future of MYSTICS and flexiworx are.
Traditionally iEnterprise has leveraged Oracle technology for its solutions. However, it clearly sees the value of partnering with a modern cloud-based ERP solution rather than rewriting its own. Bruinekreeft commented: "iEnterprise will continue to maintain and support their Mystics customer base. However, for customers looking to move to a next-generation cloud ERP solution, the company will offer Rootstock Cloud ERP. "
iEnterprise were asked the question about the future of these products but have not yet replied. Jimmy Cheah, CEO iEntreprise answered: "Yes, where it makes business or technical sense. Say if a customer wants to pursue a cloud strategy, or delve into the supply chain and CRM strengths of Rootstock/Salesforce, it makes sense to provide a totally new migration strategy to Rootstock Cloud ERP.  Our mission is to continually help our customers compete and extend their customers' experience by leveraging technology."
Jimmy Cheah, CEO at iEnterprise, in a canned statement said: "We are very excited to partner with Rootstock Software and provide Rootstock Cloud ERP to Malaysia. Rootstock is a fast-growing 'born in the cloud' ERP system with a flexible, modern architecture and in-depth functionality that integrates with other solutions so that customers can further leverage digital innovation to support their business growth."
Enterprise Times what does it mean
This is potentially a great partner for Rootstock. It has manufacturing ERP expertise, development expertise and is part of a manufacturing conglomerate. Rootstock currently has no customers in Malaysia according to Bruinekreeft but this distribution deal should change that. No doubt Rootstock will assist with the initial implementations. However, it has found a partner that has the potential to do very well and onboard quickly. If it can persuade other operating companies with Ancom Berhad to adopt Rootstock this could become a very successful relationship.
This deal should also bring it closer to Salesforce. It will help Salesforce expand its reach in Malaysia, potentially leading rather than following the software giant.
Henk Bruinekreeft, regional vice president at Rootstock Asia Pacific said, "We're thrilled to partner with iEnterprise. They have extensive ERP sales and implementation experience and the expertise to help Rootstock Cloud ERP customers achieve rapid deployment. Their consulting team has the knowledge to implement Rootstock solutions quickly and to help customers bridge local practices with Rootstock's flexible, global ERP practices and processes."
This news come off the back of its growth in Japan, where it named HDCS as a new partner late last year. Rootstock also has ambitions for growth elsewhere in South East Asia. Bruinekreeft commented: "It is Rootstock's objective to appoint additional channel partners in Thailand and Vietnam in the coming 6- 12 months.". 2020 could become a significant growth year for Rootstock.