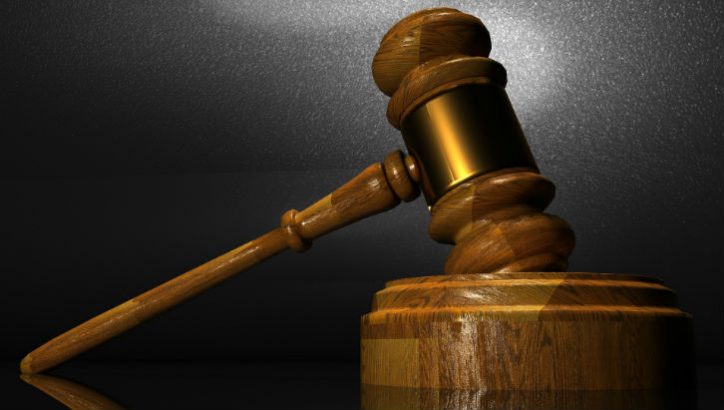 A Bloomberg Law headline recently stated "Workday Sues Washington State University Over Trade Secrets". Blake Brittain noted: "Workday Inc. sued Washington State University to prevent a response to a public records request that it says would reveal trade secrets."
While the article is behind a paywall the actual court dockets are available to view and make interesting reading. The docket is actually for a complaint for injunctive and declaratory relief. The docket is Workday's submission for the court order to prevent WSU from sharing the document and the case will be heard on 29th January.
At first glance this seems a rather extreme step for Workday to have taken. It is one it undertook seemingly at the behest of Washington State University. It stems from a public records request by the Tambellini Group,  a market advisory company for higher education for WSU to disclose a "complete copy of Workday's final submitted technical, functional, and price proposal responses."
According to the docket: "WSU stated that it would release the responsive documents unless Workday obtained a court order preventing it from doing so."
In Workday's view the documentation, which runs to some 200 pages of tender response, was covered under an NDA that WSU had signed that restricted its ability to share the information within it. Workday clearly states that some of the contents are commercially confidential. If WSU hands over the documents it believes the Tambellini Group could then sell them on to competitors of Workday for commercial gain.
What does Workday want to private becoming public?
Workday goes on to specifically state both the areas of concern in the document itself and the attachments that it wants to prevent WSU from providing. Within the document itself these include:
The Workday Application Architecture
Accessibility features
Workday has published some details about its application architecture and also sees this as a competitive difference. It regularly uses the "Power of One" in its messaging. Details of accessibility are already available in the public domain on the Workday website. The proposal must, therefore, go into further details.
The attachments listed are information that is partially available in the public domain but in a form that is located in separate locations. The four attachments that concern Workday are:
The System Requirement Spreadsheet provides a highly detailed view into Workday's application functionality.
The Workday Business Process Definitions provides detail about each of the processes that the Workday platform may run.
The Workday Standard Reports provide detail about each of the reports that the Workday platform may run.
The Disaster Recovery Process document comprehensively lays out Workday's plan in response to events that affect the availability of its service to customers.
What is Workday requesting from the court
Workday believes that the information contained within the documents that WSU intends to share has a commercial value above $75,000. It has therefore requested an immediate temporary restraining order and a preliminary and permanent injunction barring WSU from disclosing the Protected Information under three causes for action. Workday is looking for a favourable judgement on the following:
"1. On the First and Second Causes of Action, for an Order temporarily and permanently enjoining WSU from releasing the Protected Information. Workday specifically requests a temporary restraining order, a preliminary injunction, and a permanent injunction.
"2. On the Third Cause of Action, for a Declaratory Judgment that: a. the Protected Information is exempt from disclosure under the PRA; b. disclosure of the Protected Information is not permitted under the NDA; and c. the Protected Information may not be disclosed by WSU for any purpose without the express permission of Workday.
"3. For costs and expenses, if applicable, for violation of any of the cited statutes or of any of Workday's rights.
"4. For interest, pre- or post-judgment, if applicable.
"5. For any other relief to which Workday is entitled under the law"
Can Tambellini Group get the information another way?
Interestingly Workday has cited the five year disclosure term stating: "[v]aluable formulae, designs, drawings, computer source code or object code, and research data obtained by any agency within five years of the request for disclosure when disclosure would produce private gain and public loss."
This would mean that Tambellini Group could, if it wishes, request information from organisations that received the information more than five years ago. While this may be dated, it is an interesting route for vendors to gain a better understanding of their competitors. Having said that, the movement of people between organisations rarely means that not much is secret for long.
Enterprise Times: What does this mean
WSU seems to have pursued the only option open to it. Under the Freedom of Information Act it needs to disclose anything in possession of a public agency, unless it is confidential. It needs Workday to demonstrate that it is confidential and evidence that to any requesting agency.
WSU is between a rock and a hard place. It has a signed NDA with Workday about not disclosing information included in the tender. It now has a public records request from the Tambellini Group that means it needs to share information about the proposal. This was its only course. Workday has also not named a specific sum and left the courts to decide on a monetary amount it receives.
Neither company issued a press release. This indicates that WSU is happy with the Workday solution and there is no animosity. The project which started at the beginning of 2019 is progressing well. WSU is now testing the implementation and will continue user acceptance testing until April 2020.
This is also a lesson for vendors here. When operating in the public sector they need to consider using an NDA. Especially if they are to share confidential information within tender responses.