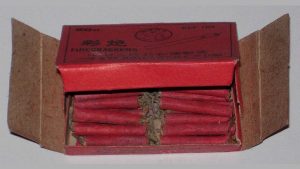 1 EDI Source, an Epicor division, has announced version 7.0 of HQXchange, its EDI integration platform. Acquired earlier this year, this is the first major product release under Epicor ownership. HQXxhange consists of three core components:
EDI HQ: An EDI mapping and translation software solution
IX IntelligentXchange: An EDI visibility platform
AS2 Complete – Secure data encryption software
Within the press release there are few details about the improvements this version will offer. It mentioned that the improvements include the following:
Cumulative (CUM) Management and Visibility
"A new intuitive user interface built into the web-based SaaS solution helps supply chain suppliers quickly view their customer's EDI planning / shipping schedule documents and manage their ship CUM quantities through proactive supply chain alerts. These innovations allow supply chain teams to quickly view and proactively plan for changing order forecasts and schedules.".
This announcement falls short of saying whether HQXchange has implemented the Epicor Kinetic design framework. It would seem unlikely as it has taken time for Epicor to implement the new framework across its other solutions.
Cloud Integration
"HQX has continued to build out a robust and extremely flexible toolbox to integrate with virtually any cloud solution's open API endpoint through SOAP (Simple Object Access Protocol), or RESTful web service integration. These web service integrations automate business and drive proactive decision making and forecasting through real-time communication."
What this actually means is unclear, as no specific additional tools are mentioned.
Making Integration Easy
"1 EDI Source has enabled the technical business user or citizen integrator to develop no-code standard integration maps through schema driven data mapping. This upgrade is lowering the bar for B2B technical integration expertise."
Again the release falls short of saying exactly how the integration has been made easier for customers. EDI HQ already provides the mapping tool.
Enterprise Times: What does this mean
Despite the indication that this is a major release (7.0) there seems little actual substance for customers. The new UI may be well received by customers and the enhancements in other areas will certainly be welcome.
Paul Bloom, vice president and general manager, 1 EDI Source commented: "Cloud solutions are a priority for 1 EDI Source and Epicor, and this large product update fully exemplifies our commitment in being the cloud vendor of choice in the markets we serve. The latest version of HQXchange streamlines business processes, enabling customers to begin automating procedures and integrations to support their cloud digital transformation journey."
A customer comment and more information about what this release actually contains would have been useful. 1 EDI Source may have been working on the new UI for some time. However, because it is not in line with the Kinetiq framework Epicor may have toned down the information about this important announcement. It is possible that 1 EDI Source will start redoing the UI with the Kinetiq framework in the coming months.