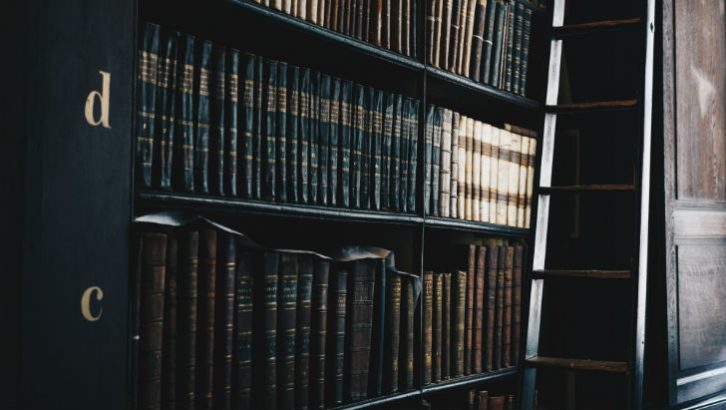 Contract analytics are now a staple of the legal industry. Driven by continuing advances in artificial intelligence ("AI"), contract analytics has changed the way the legal industry thinks and works. It is no longer a question of when the disruption will arrive, but when the legal industry will reach a "tipping point" of growth and development. This will naturally result from multiple legal-tech advances, driven by contract analytics, as well as related technologies, that exert pressure on how legal pros work, which are coming together to create a bigger cumulative effect. While much of this is hard to predict, the tipping point is coming into sharper focus every day.
The adoption of AI is on the rise
AI is already prevalent throughout the legal industry. It will soon become indispensable to every legal professional. The hidden engine that currently powers an array of "off-the-shelf" legal technologies, including contract workflows, e-discovery, billing, and research, will become an integral part of how legal professionals work with contracts as well.
In a recent study by Ari Kaplan Advisors underwritten by Seal Software, 37 percent of respondents, representing 30 senior legal professionals from predominantly Fortune 1,000 companies, reported that they currently use artificial intelligence for analysis and review of contracts. Of the respondents who do not use contract AI, 58 percent have considered doing so. Additionally, more than 50 percent rated the likelihood that their organization will use it in the coming year as very high.
These statistics confirm an imminent period of growth for contract analytics. It ushers in the possibility of enhanced delivery of legal services through cost savings and increased revenue streams. Automation, however, will never replace human ingenuity and creativity. Rather, lawyers and legal professionals will simply leverage contract analytics and AI to enhance their analysis without the need for data or analytics specialists.
It is often said that those who do not embrace change will get left behind. Likewise, it is generally understood that lawyers are typically reluctant to adopt new technologies. Indeed, their reluctance may be tied to a perception that automation is at odds with billable-hours business models.
But this resistance ignores the reality of advances in technology. The use of contract analytics takes lawyers and legal professionals from the physical and time limitations of labour toward the efficient utilization of intellect. Ultimately, they will have more time to do higher value tasks for their clients, like problem-solving and advising. As such, contract analytics and AI are becoming a force multiplier for business performance.
AI is changing the way that legal professionals do their jobs
Contract analytics and AI, along with the ongoing unbundling of legal services, will increase demand for skills and jobs associated with these advanced technologies. As legal support teams adopt and manage advanced technologies, their work will change. Much like the medical profession, where greater responsibility demanded physician's assistants, nurse practitioners, and other highly trained individuals, legal support professionals will also see increased responsibility and demand.
Even now, these changes mean that cost leverage is now the expectation, not the exception. Clients have become more sophisticated and demand that both traditional law firms and alternative legal processing suppliers enhance their services via technology. This has reset the bar in terms of what it means for legal professionals to be good partners and providers to their clients.
We see this happening with the integration of end-to-end contract lifecycle services with contract analytics. There is a need to instantly compare third-party contracts and language against a client's contracting standards to determine remediation actions. Legal services firm UnitedLex has applied an AI-based contract analytics engine from Seal Software. It now forecasts that its clients will achieve more than $250 million in accelerated revenue this year. All as a result of them becoming better able to manage risks and exposure associated with pending and existing contracts. Other savings are expected to come from expediting the negotiation or re-negotiation process.
Adoption of technology is inevitable
Ultimately, the legal industry will select and deploy this technology in much the same fashion as consumers now consume music. There will be little consideration of how the technology operates in the background. Analyzing and drafting contracts specifically will be activities where this technology brings major improvements.
Even now, AI and contract analytics help legal professionals better understand contract language and obligations by inferring meaning and then classifying information. This is not only an evolution in the way legal professionals think, but a shift in the way work is done.
Now is the time for mass adoption
Much like Moore's Law, the ever-increasing amount of legal data being driven through AI and contract analytics is creating smarter, better AI models and contract analytics. The scale is simply mind-blowing, driving down costs and increasing productivity year after year.
Personally, I practiced law for the better part of a decade without the benefit of this technology. I have spent the last five years working to improve and implement these advances across the legal industry. From my point of view, I cannot imagine how today's legal professionals can deliver elite, competitive services without the benefits of AI and contract analytics.
Technology will never replace the benefits of legal training, judgement, and counsel. But it will augment the practice of law. Understanding that this technology is essential does not require a high level of intelligence. Rather, it is now common sense.
---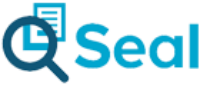 Seal Software is the leading provider of contract discovery, data extraction, and analytics. With Seal's machine learning and natural language processing technologies, companies can find contracts of any file type across their networks, quickly understand what risks or opportunities are hidden in their contracts, and place them in a centralized repository. Based in San Francisco, Seal empowers enterprises around the world to maximize revenue opportunities, reduce costs, and mitigate risks associated with contractual documents, systems, and processes. For more information, visit Seal Software at www.seal-software.com