Zoho has celebrated another milestone of growth. It has now broken through the 50 million user mark, a significant milestone. It has also revealed the next generation of its business productivity solution, WorkPlace and its document management solution WorkDrive.
WorkDrive
Zoho has now completed the integration of WorkDrive across its application portfolio. This means that it is the default document management solution across the platform. Businesses no longer need to manage multiple document repositories and can benefit from the uniformity of security (including virus scanning) and scale. It makes workflows between applications seamless as documents are located in a common location.
WorkDrive is provided alongside the Zoho Office suite (Writer, Sheet and Show). It provides access to Team folders thus ensuring separation of information where required. WorkDrive is integrated with Zoho's AI assistant which provides a unified search on OCR capability.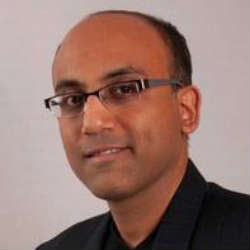 Sridhar Iyengar, Zoho's Head of Europe commented: "A documentation management system must understand the context of the documents it stores. A proposal may turn into a sales contract and then into a service level agreement. In this case, the customer engagement went from prospecting to sales to service management. By understanding the connections between these documents—hence their underlying context—a documentation management system can connect and engage the relevant people.
"WorkDrive creates a common, unified file system across all business processes, so the business context is easier to understand and preserve. This makes the system significantly more valuable to the customer. This unique type of solution can only come from a vendor who also offers the business applications."
The solution also enables collaboration with external stakeholders while maintaining control of the files. External stakeholders with requisite permissions are able to add files to a shared folder and edit existing files. WorkDrive also includes an offline application Desktop Sync, that allows users to sync files if working without internet access and work offline.
Pricing
Workdrive has three price points;
Starter: £1.50 pupm (min 3 users) with a 100 GB limit per team. Storage increases by 10GB/new user for each team member above 10.
Team: £3.00 pupm (min 3 users) with a 1 TB limit per team. Storage increases by 100GB/new user for each team member above 10.
Business: £6.00 pupm (min 3 users) with a 5 TB limit per team. Storage increases by 500GB/new user for each team member above 10.
Customers are able to further increase storage by 10GB for £3.20 and by 100GB for £8.
Whats next for WorkDrive
Enterprise Times asked Zoho what users can expect in the future from WorkDrive. A Zoho spokesperson said: "We will continue to work on tighter integrations with other Zoho products such as CRM, Projects and People for starters. We will be doing work on True Sync, an advanced version of Desktop sync, and we will add data templates. As with all products, the team will continue to work on further innovation with WorkDrive to mature the product further."
WorkPlace
Zoho is also announcing its revamped WorkPlace suite of productivity applications. It has improved features within the applications and added an application dashboard for the suite. This enables users to surface customised widgets in their dashboard. These enable them to access frequently used tasks from every component without the requirement to launch the application initially.
WorkPlace includes the following applications, some of which were updated with this release.
Enterprise Times: What does this mean?
Fifty, yes, fifty million users. How many of these are paying subscribers is perhaps the most relevant point. However, regardless of how many are providing income to Zoho, it is a significant statistic. It also shows the impact that Zoho is having.
Where next for Zoho? It releases few figures other than growth percentages, certainly for actual numbers. With competitor FreshWorks allegedly valued at a valuation of $3 billion one wonders what Zoho would be valued at. Earlier this year it made its first acquisition, ePoise, a start-up focused on hiring automation. Will more acquisitions follow?
Will it acquire more applications? This goes against its normal culture of building technology for itself. Will it invest in more marketing and a bigger channel? The one area it rarely leads on is finance. Zoho Books is not as mature as other products on the market. In order to compete with Acumatica, Xero and QuickBooks, it might need to improve its product and change the way its goes to market. 2020 will be an interesting year for Zoho as it looks to mature further and increase its presence.
With both Zoho WorkPlace and Zoho WorkDrive also being part of Zoho One, this will bring many benefits to those customers. As Zoho adds and extends more applications to its portfolio, the value of leveraging the whole suite become greater. Existing customers are less likely to move off the solution. Customers with only a few Zoho applications can see the sense in consolidating their portfolio down to a single vendor, Zoho. It is an approach that few others have. If it continues to grow others will need to consider their approach.
---