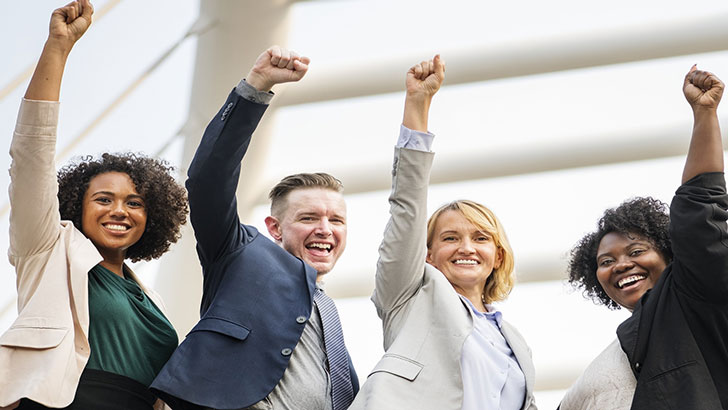 Joe Fuca took the helm as CEO at Reputation.com a little over a year ago. Enterprise Times caught up with Fuca to see what is happening at the reputation and customer experience management platform company.
The company now has more than 450 employees with its largest European office in Liverpool. There is also an office in Germany to support customers such as BMW. Fuca sees Germany as an exciting growth market. This year it opened its first office in Sydney, Australia and is starting to see growth notably with Scentre Group.
Where is Reputation.com now?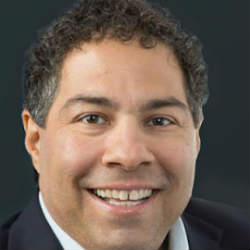 "Reputation.com is growing at over 50% year on year. It is continuing great momentum in all of its main markets and signing lots of new major logos worldwide. The state of the business is super healthy."
In the US Reputation has a huge share of the automotive market and ET asked Fuca what the target markets looked like.
"Automotive and healthcare are our two largest verticals and both represent 20% each of our customer base.
"In Europe alone we have Mitsubishi, Kia, Hyundai, BMW, Mazda, Vauxhall. Then we have all these large groups like Inchcape, Emil Frey, Lookers and JCT600. These are all pretty fair sized group dealerships as well as OEM's in Europe. In the US we have not tapped out the market, we have only got 7 out of 10 of the OEMs but within each of the OEMs we grow each year by as much as 20%.
"So what happens is that because we have five products that run on the platform each of those products gets deployed in a bigger way each year. As the companies come on with reviews, they will start using listings. As they use listings they will start using surveys. That's why the growth of the company is so healthy because all of our customers keep buying more."
Why it matters
Every year Reputation publishes the Automotive Reputation Report. Mitsubishi came out bottom of the pile in terms of the US market. Are they a client?
"Two things. Mitsusbishi was a client in the Germany UK before we ran the report. The report is on 16,000 dealerships in the US only. We will come out with the auto report for international towards the end of the year. We just signed Mitsubishi US in August. Yes, they are looking to raise their rankings and increase their reputation. They have a long way to go and we are excited to partner with them."
Fuca also had some interesting insights with their strategic partnerships, he explained.
"We have moved aggressively with Google and there are some interesting statistics. There are two things worth noting: 72% of all consumers are  checking google reviews before they buy a business services.
"Ten times more traffic goes to your Google MyBusiness site than your own website. That is a new statistic that has been put in the market over the last couple of months. What people are seeing is something called zero click. Essentially you look for a doctor, a hospital, a car or a rental apartment on your phone. You go to the GMB page before you go to your own. What is happening is that traffic has caused a big shift in the market."
Reputation has now announced Google Managed Services to help companies address this. It contains three key services to help companies manage their Google MyBusiness page:
Core Business Data Optimization
ORM Optimization
Reporting
Reputation.com is also in the process of extending that relationship to include hosting. Fuca commented:
"We have been an AWS platform but we chose to move over to GCP for many many reasons. One is the Kubernetes technology that we really want to take advantage of. We are starting to see the ROI there. We have gone live in a couple of our instances and we plan to be fully up and live in Q1 2020."
How else have you updated the product?
"We have started to build out a connection between G2 and our roadmap. We have a couple of hundred reviews on their platform and we are number one now on reputation management and brand awareness. Inside those reviews are gold, there are product direction comments.
"One of the things we have done this year is continue to bolster our social products. Not a lot of people realise we are a competitor to Sprinklr and Spreadfast (since renamed Khoros in March 2019 after a merger with Lithium) and some of the social only platforms. We have had two major releases with Social and another major release in Q1.
"We are excited about what we are gaining from the G2 reviews as well as some of the connections that we have put in place so that we can get in touch with those customers and get them to help us with our roadmap. In this last year we have issued many releases based on actual customer feedback."
Reputation.com has also connected more specialist review sites. It also released a new product called Insights.
"We started a data science group ten years ago. The machine learning and data models that were built for the consumer-based business which was the old Reputation company. Those data models are rich and mature. With Insights, our customers can figure out what is going well and what isn't going well inside their locations. You can drill down and find out the bedside manner of doctors or bedside manner of nurses. It can pull the attribution out at a level that someone can understand it."
What do you hope to achieve in next 6-12 months
"My goal is to continue the momentum. We are going to have our next Transform event in Nashville on May 20th 2020. I would like to have 500 people there (twice the number from last year). I would also like to have more announcements on products and potentially acquisitions where I am looking at a couple of companies that could strengthen us. In the healthcare world, people want to close the patient journey. They use our product to find a doctor, then they use Google to find a location and we want to bring that together with scheduling. Today we do that one way but we want to make it seamless.
"We want to continue our momentum. We were ranked in the top 5,000 fastest growing private companies by Inc. In 2020 it will be more exciting. You will see more Reputation reports, IN 2020 Healthcare, Automotive Property Management and Retail. We want to put the reports on our website so people can see how they are doing."
"We are coming out with Reputation score 2.0. This will be a lot more pointed towards combining the Insights product with the Reputation score. The two together will give you a nice actionable format on how to improve your Reputation score by location."
On growth
Fuca also confirmed that its recent funding round actually raised $35 million, led by Ascension Ventures. It will use the funding to grow internationally. It will also continue to bolster its R&D and sales. Fuca has also hired a new Chief Revenue Officer Chris Lees and Jason Grier as Chief Customer Officer in his first year. The company is now looking to add channel to the sales mix with announcements due in the last quarter 2019.
Enterprise Times: What does this mean
Since joining a year ago it seems as if Fuca has made a significant impact on the business. In control he has made some smart hires and has a defined focus for the business in terms of its target market. What the future holds will be interesting. It is in the leader quadrant of the G2 Grid for Online Reputation Management, however it has slipped out of the momentum leader quartile recently.
With new funding Fuca should be able to accelerate growth in the targeted sectors. While it may be at risk of being acquired it is almost certainly doing its own reputation and value no harm at the moment with its impressive growth.