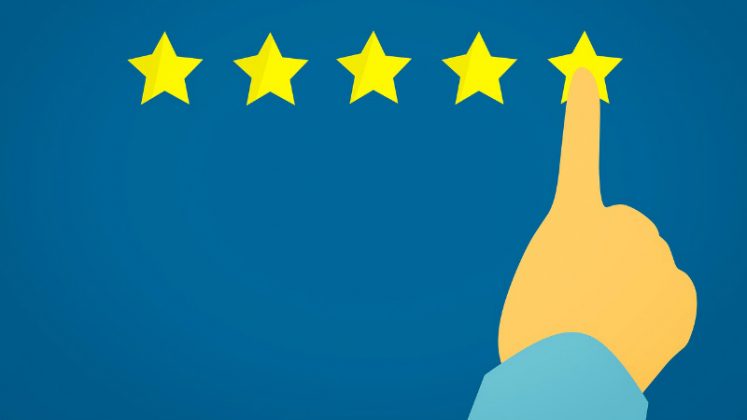 Reputation.com has announced the appointment of Joe Fuca as CEO. Reputation.com delivers a reputation and customer experience management platform for enterprise businesses. Its customers already include Ford, Hertz, USBank, Stanford Health Care and BMW.
This is not the 'Hail Mary' pass that Fuca might once have caught as a college football player but a considered play backed by experience. Investors in Reputation.com backed the play. Ted Schlein, general partner at Kleiner Perkins Caufield & Byers (KPCB) and board director at Reputation.com knows Fuca well. He commented: "We invested in Fuca at DocuSign and considered him pivotal to that company's success. We are fully confident that Joe will bring the same level of customer focus and operational excellence to Reputation.com."
Bessemer Venture Partners, another investor in both Docusign and Reputation.com provided another reference. David Cowan, partner at Bessemer Venture Partners, added: "Joe is singularly focused and extraordinarily effective at building companies that support enterprise customer success. We feel fortunate to have him at the helm of Reputation.com."
Fuca joins having left FinancialForce earlier this year where he was President, Worldwide Field Operations. His experience in high growth companies, both at Docusign and FinancialForce and the difficulties in sustaining that growth should serve him well in his new role.
Founder steps back up
Michael Fertik, founder of Reputation.com will step back into his role as executive chairman of the company board. He had been serving as interim CEO during the search for someone to head up the company. Fertik commented: "After conducting a very thorough search and vetting many outstanding candidates, I am delighted to announce that the board's top choice, Joe Fuca, is ready to take the reins as Reputation.com's new CEO. He has exactly the leadership profile and proven skills the company needs to ensure we continue to lead the category we have created. I look forward to the coming expansion and even faster growth."
Reputation.com has grown more than 50-percent revenue growth year over year. Fuca will aim to continue that growth. Enterprise Times asked Reputation what success would look like under Fuca. It responded: "Success will look similar to other stops Joe has had along his very successful career. He is the right person to lead the company through our next phase of growth based on his experiences with both DocuSign and FinancialForce. During each of those tenures he was able to showcase double-digit growth on a consistent basis, and in this instance success will be comparable."
"Beyond the financials, our future success will include the initiatives previously mentioned: new investments in process management, infrastructure and architecture; enhanced client service at scale; clear articulation of Reputation.com's industry-leading position; and bolstered industry and client advisory boards and internal capabilities across the company."
Joe Fuca steps up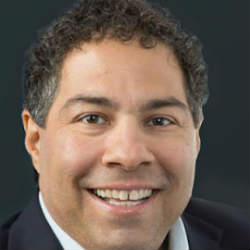 For Fuca this is an exciting role. He commented: "Reputation.com is redefining how large B2C enterprises shape their relationships with customers, and that's exciting. We have the most comprehensive reputation and customer experience platform available, backed by the best team in the industry.
"As I did at DocuSign, Reputation.com is introducing an entirely new category in SaaS. I grow companies like Reputation.com and DocuSign that introduce entirely new categories. The next big wave for B2C companies is listening and responding to customers, and gaining insights from the social web to improve the customer experience. And in this category, Reputation.com is the clear leader."
The key difference is that he is now the CEO of the company, not just leading the customer facing teams but responsible for the vision and strategy. One of his challenges, that few CEO's have, is that he is taking the reins from Fertik, the founder. They will need to forge a strong working relationship and Fertik will need to know when to allow Fuca to control what he may see as his company.
Fuca will also need to work with the resources that Reputation has now. The company has raised more than $87.3 to date. The latest funding round was in 2017, $20 million led by Ascension Ventures (Source Crunchbase).  According to a Reputation.com spokesperson "We have no plans to raise another round at this point. "
What lies ahead for Reputation.com
Reputation.com provide a comprehensive online reputation and customer experience management platform. It delivers on three stages to increase online reputation. The platform listens, collating data from areas including reviews, social media and surveys. It gathers information from more than 80 million websites
It then uses this data to empower conversations at several levels. These include ad campaigns, search results and a company's own webpages. These translate into improved conversion rates during customer engagements. It will highlight what improvements need to be made and will benchmark a website against a competitor. The results for some companies are substantial. One customer recorded a 61% increase in clicks on a phone app and a 67% increase in Google searches.
Finally it improves the "findability" of a company, through increased reputation and focused business information. Reputation.com uses AI to identify customer sentiment, understanding and relating what matters to customers and what actions businesses need to take.
For Fuca, according to the Reputation.com spokesperson: "… forthcoming challenges include investments in process management, infrastructure and architecture to deliver improvements in data processing, uptime, security and instrumentation. Other initiatives include enhancing client service at scale, articulating Reputation.com's industry-leading position, and bolstering the company's industry and client advisory boards and internal capabilities across the company."
What does this mean
Reputation claims to work across 77 verticals. However, its main focus is service orientated industries such as healthcare, automotive, property management, retail and financial services. There is a risk that Reputation.com has too diluted a focus and Fuca may need to consider the direction in which he focuses the sales and marketing efforts.
The company also operates internationally but has a limited presence outside the US. It has offices in France, Germany, India Spain and the UK. Will Fuca look to grow the company further or expand into more verticals? It is Fuca's first CEO role and this time the decision on the play is up to him.