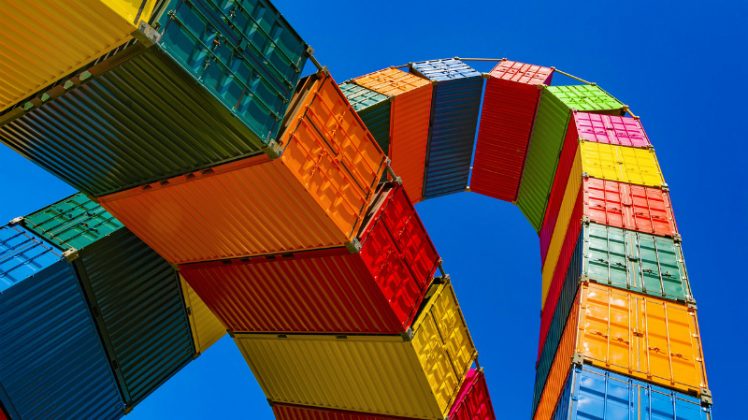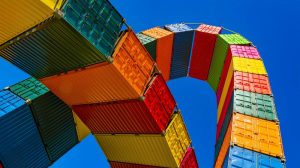 Economic uncertainty and availability of talent – rather than competition – are the top obstacles for the UK's fastest growing exporters. This claim comes from a recent study conducted by Oracle NetSuite and The Sunday Times International Track 200. The study – of 101 of the fastest growing UK midmarket exporters – found these organisations prioritising growth of existing business operations (61%). They view economic environment uncertainty as the biggest threat to their success in the next year.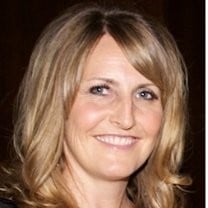 "In the UK a lot of organisations are unsure about what the future holds," said Nicky Tozer, VP, EMEA, Oracle NetSuite.
"The findings of this study show that organisations are zeroing in on what they know best in order to manage this uncertainty and enter the next phase of growth. The results also show the clear impact technology can have in helping organisations unlock new growth opportunities."
The research methodology used on behalf of NetSuite:
NetSuite collaborated with The Sunday Times International Track 200. The latter ranks Britain's midmarket companies with the fastest growing international sales. The objective was to understand the lessons the UK can learn from the UK's top exporters.
The companies in the 2019 Sunday Times International Track 200 achieved average international sales growth of 69% year-on-year growth over the last two years. This generated:
some £14 billion
expanded headcount by a collective 38,000 jobs, to 140,000 in total.
This survey reflects 101 responses gathered from alumni of the International Track 200 network. The findings shine a light on the opportunities and challenges faced by the UK's most successful exporters – from their immediate priorities, to the biggest obstacles to growth. It identifies the factors the organisations surveyed have in common.
NetSuite survey findings
Dominating the year ahead the imperative is maintaining focus:
61% of organisations are focusing on growing their existing business
19% identified entering new international markets as a top priority
10% have the launch of new products or services as a top priority.
Targeting the entry into a new sector was not one of the top two priorities for any of the organisations surveyed.
When it come to challenges to growth, competition is not the problem:
45% identified the uncertain economic environment as the biggest inhibitor to growth followed by recruiting and retaining talent (29%)
increased competition was only the main concern for 14% of organisations, followed by regulatory change (7%) and IT constraints (3%).
In terms of tech secrets to success, the principle factors mentioned were automation and cloud:
81% noted that moving away from manual processes – such as performing accounting in Excel – towards integrated software applications is to expanding international footprints
the 96% with more than half of their business software in the cloud are satisfied that cloud satisfies their needs.
As Adrian Banks, finance director of A-Safe put it: "The most exciting areas are where the customer can benefit too, by having instant quotes, direct access to relevant information via a portal, and accurate prediction of delivery timescales and stock availability.
"We have made sure the processes and data within our current ERP system are robust."
Banks acknowledged that implementing a cloud-based system is a significant move.
Challenges to international growth
For most enterprises, 'going global' is risky, albeit with high potential rewards. International expansion comes with some specific challenges, not least:
cultural differences
language barriers
competition from home-grown players in what is a new locale to the exporter.
In the survey, respondents cited legal complexities and recruitment as the biggest challenges, with a range of others, including:
finding reliable partners
acquiring customers
creating consistent brand awareness
negotiating remotely
staff training.
Other issues cited as 'headaches' included:
Brexit
taxation
exchange rate fluctuations
cultural concerns
deciding the right technology(ies).
Enterprise Times: what does this mean
In one sense there is little that surprises in this NetSuite survey. Enterprises have deliberately narrowed their focus, to maximise the upsides and minimise the downsides – all in a UK economic environment which has turned ugly.
Yet the survey also emphasises the benefits of using a standardised, global and cloudbased ERP system. An enterprise has access to all its data 'in one place'. Furthermore, it can ensure consistency in the collection and management of that data. When is consistent, it is possible to run reports and forecasts company-wide, country-specific, or for any geographical region.
Simultaneously, with simpler consolidation comes greater oversight, in the form of global reporting and analysis. Managements obtain improved insights into the performance of individual, including overseas, units. This means management can compare performance against other units, based on enterprise-wide key performance indicators (KPIs). Displayed in real-time on dashboards, for example, they can:
assess how well a global expansion strategy is working
identify when it is necessary reassess
rethink the overseas strategy, if needed.