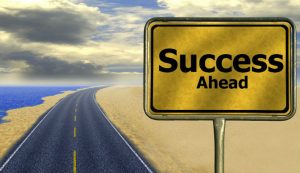 NetSuite Solution partner OSSM Cloud Solutions has deployed Oracle NetSuite at Walsh Graphics in Little Island, Cork, Eire in a deal worth €85,000. Walsh Graphics is the latest fast growing Irish company to select the combination. iCabbi, whose SaaS based taxi firm software also leverages Oracle cloud technology is also a client of OSSM and NetSuite.
NetSuite especially targets high growth companies. While Walsh Graphics was founded 25 years ago it has ambitions to grow by 20% in the coming three years. Michael Walsh, founder and MD, commented in the Irish Examiner: "OSSM Cloud's solution is providing our sales team with real-time access to customer orders, stock levels and a platform to manage their pipeline, allowing them to be proactive instead of reactive. These capabilities are enabling us to focus on scaling the business and achieving our growth plans."
Walsh Graphics was also impressed by the integrated eCommerce capabilities of NetSuite. As an all in one solution it brings different sales channels, stock and finance together. This delivers a single view for business leaders in real time.
Walsh added: "Our website is hugely important to our overall sales and the capability to include customer relationship management and marketing elements was a key factor in our decision to choose the NetSuite solution."
Early signs positive
The challenges of growth emerged as Walsh opened its second office in Dublin. Disconnected systems led to manual processes supported by email. There was no single visibility of sales which meant that forecasting became harder leading to the potential for stock outages.
Once NetSuite was implemented, Walsh Graphics estimates that the administration team halved the amount of time spent on administration work. It eliminated much of the work previously required. In turn, this has freed up the resource to spend time on business growth. Sales have since increased by 15% and Walsh Graphics is expecting a 7% increase in growth profit in the next financial quarter. For a company with revenues around €5 million euros that will have a significant impact on future plans.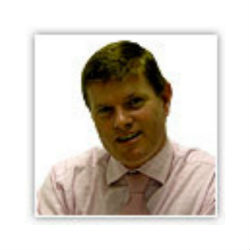 Commenting in the Irish Tech News Ray Ryan, CEO, OSSM Cloud Solutions, said: "Operating out of two separate locations and with a third of employees working remotely means that Walsh Graphics needed a centralised system to manage their business.
"A cloud platform that could digitally transform the business and also scale as the company grows was the obvious choice for them. We are delighted to see the results that they have already experienced in a short space of time and we're excited about helping them leverage further capabilities of NetSuite ERP to achieve continued growth and success."
Enterprise Times: What does this mean
It is unusual for the amount of the ERP deals to be publicised. There is little information about the break down of the €85,000. It seems unlikely this is for services alone and it may include a multi-year deal for Walsh Graphics.
The current Walsh Graphics website also has a UK website and telephone number indicating that the signage company might be contemplating expansion to the UK and beyond. If it is looking to grow internationally it would be another reason for it to have selected NetSuite. The multinational capability of the software is well recognised.