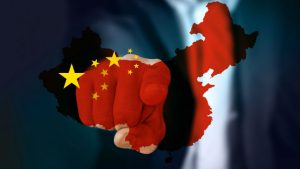 Salesforce has signed a significant deal with Alibaba. Alibaba will become the exclusive provider of Salesforce CRM products to the enterprise market in mainland China, Hong Kong, Macau and Taiwan. The announcement was made at the Alibaba Cloud Summit in Shanghai. It was also revealed in a Salesforce blog and Alibaba press release on Alizila.
Alibabi will provide Salesforce products including Sales Cloud, Service Cloud, Commerce Cloud as well as the Force.com platform. The strategic partnership will see Salesforce offered through Alibaba and Tmall, the Alibaba business to consumer online retail website.
Ryan Aytay, the company's executive vice president of strategic partnerships and co-CEO of enterprise-collaboration platform Quip commented: "At Salesforce, customer success is at the center of everything we do. And more and more of our multinational customers are asking us to support them wherever they do business around the world.
"With Alibaba's strong, advanced and secure cloud infrastructure network and insight into the Chinese market, both parties will provide the best localized solutions for our global customers."
Can Salesforce conquer China?
This is an important deal for Salesforce and one that it hopes will drive an increase in its business in China. With the deteriorating trade conditions between China and US, this partnership will help establish Salesforce in China and potentially avoid some of the barriers it might have faced in going alone. Alibaba is the largest firm in Asia in the global Infrastructure as a Service and Infrastructure Utility Services market. It is also the number one in the Asia Pacific region according to Gartner.
Alibaba now reaches an estimated 75% of the internet users in China, Statista notes. If Salesforce can turn this partnership into customers and revenue, it could help propel its growth despite growing competition from SAP. The Salesforce share price has risen in recent days reaching a high of $159.67. This is up from 156.25 on 23 July, before the announcement.
For Alibaba, it opens up potential for further international growth. Salesforce is the dominant player in the CRM market globally in the enterprise space. If Alibaba manages to win Chinese customers to the platform it can leverage that to potentially open up data centres elsewhere as well.
Ken Shen Tao, vice president of Alibaba Cloud Intelligence commented: "Alibaba is pleased to establish a strategic partnership with Salesforce, the worlds number one CRM. As the leading cloud service provider in the Asia Pacific region, our cloud infrastructure and data intelligence platform combined with Salesforce's market leading solutions for Sales, Service, Commerce and more will provide global customers with incredible customer experiences at every touchpoint."
Enterprise Times: What does this mean
Salesforce has big ambitions for growth. By 2023 it wants to double its revenue to $28 billion. However, to achieve that growth it will need to increase its growth rates in Asia, notably China and possibly India. This deal offers the potential to fuel that growth. It is not without risks. China is the one market where there is both loyalty to local companies and the opportunity to scale quickly.
If, Salesforce can win customers quickly on Alibaba though it could cement its global position and achieve its aims. The deal will also be attractive to those companies also looking to expand in China. They now have a Chinese hosting company in Alibaba who is trusted where they can host their Salesforce instances. This could also open up more business opportunities in China as companies look to leverage that country's massive population for other services.