NTT Data Services has released a new piece of research looking at the Financial Services and Insurance (FS&I) market. It shows how the growth of Fintech, Insurtech and other new disruptive companies is changing how established companies operate. Since 2016 when the FS&I market saw no threat from these new tech markets, they have shifted considerably to embrace them into their new platforms.
The report is titled: Digital to the Core: Transforming Financial Services and Insurance in the New World of Digital Business Platforms and Ecosystems (registration required). It was compiled from the responses of over 500 senior executives in FS&I companies throughout the US, UK, Germany, Spain, Italy and Japan. Almost 50% of the institutions have an annual revenue in excess of US$10 billion.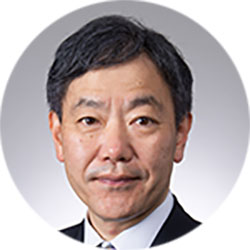 According to Toshi Fujiwara, Representative Director and Senior Executive Vice President, NTT DATA: "Platform-driven companies such as Amazon, Google, and Netflix that provide fast and easy digital experiences to customers are changing the expectations for financial services and insurance companies.
"These technology giants operate agile business models that allow them to leverage existing customer data and quickly customize new products at competitive prices to better serve mobile-first consumers."
Digital Business Platforms put the customer first
The one thing that stands out from this report is the phrase: "This new level of industry competition hasn't been driven by established financial giants, but rather by retail and technology innovators like Amazon, Apple, Google, Netflix and Uber." All of these share one thing in common, they have integrated multiple services into a single platform that is aimed at the customer.
That focus has seen them develop apps and tools that have put the customer first. Those apps make it easy for the customer to interact with the platform. They also allow the app owner to add new features quickly and expand their customer engagement. For the FS&I market, this has meant making payment systems easily accessible either directly or through a set of highly integrated partners.
It is this integration that the report shows up as being the big shift. FS&I companies have their own, internal, vertical application stacks. They offer customers a vast range of solutions. The problem is not the integration as much as the vertical approach that is geared to complete control over the customer. Products offered are those developed by the FS&I institution not those from competitors.
The research does show that attitudes are changing. For example 84% admit that companies such as Apple and Amazon are having an impact on the market. 83% admit that new entrants could soon become major competitors in some financial products.
Importantly, the target customer is also defined by a key demographic – age. This is about millennial's and Gen Z. They might not have the most money but they are early in their working career and are going to be the core customers for FS&I for the next two decades.
FS&I adopting DBP
The question that this research poses is: "Can the FS&I industry compete with these new DBP providers?" The answer is a qualified yes. Some are changing their business models. However, most of these new platforms are immature. Even where there does seem to be a commitment to delivering a platform, it is patchy and FS&I institutions seem to be hedging their bets across multiple approaches. It is more shotgun than surgical strike.
61% of FS&Is are changing their business models to compete with platform-driven companies such as Amazon and Apple. A closer inspection shows that there are multiple strategies in play.
17% plan to develop and sell via partners.
Only 14% are focused on the customer experience.
A further 14% want to create their own online marketplace
Another 14% want to create their own Apple App Store equivalent.
This variety of approaches is further complicated by the fact that different areas of FS&I have different ideas. For example:
52% of insurers plan to maintain a traditional full service model, while 21% indicated a shift toward developing the best products
16% of banks are more inclined to consider creating platforms and 20% plan to evolve to an online marketplace
20% of brokerage, capital markets, and wealth management firms plan to focus on developing the best products and another 20% on becoming the best provider of customer experience
The delay in reacting means that FS&Is are a long way behind other DBP providers and that means current platforms are immature. For example:
Only 23% have a DBP currently working and providing benefits
77% of firms are in the early stages of planning or have no plans at all
Who will gain from FS&I DBP?
According to the report both Fintech and Insurtech start-ups are going to be the biggest gainers.
84% agree that Fintech and Insurtech will become more relevant, allowing for the creation of new partnerships
66% of distribution partners for FS&Is will include Fintech and Insurtech, as well as financial services startups and non-traditional firms
53% expect to integrate 3rd party products into their DBP
Most are not aligned with any one established player. This means that they are open to working with multiple DBP. They are also customer focused and app aware. It means they are already able to respond quickly to customer requests and deliver new features and apps to meet those.
DBP not as important as other new technologies
One question mark is how committed are FS&I institutions to building DBPs? The report shows that insurance is ahead of banking, brokerage, wealth management and others. Yet only 32% of insurance companies have built a DBP. This shows just how much work is still to be done and when you combine that with the immaturity of existing DBPs, it is going to require a lot of serious investment.
Yet that investment is not guaranteed. Only 46% of respondents highlighted the changing competitive environment as impacting them over the next 3 years. This was slightly higher than the 44% who were concerned by changing customer behaviour and demands. The fact that both are below 50% should be of concern to investors in FS&I firms.
Top of the agenda was new technologies including AI, machine learning, blockchain and IoT. All of this align to existing issues and products. The use of AI and machine learning to spot and reduce fraud is well documented. The increasing growth of blockchain in the same space is something that Charles Brett covers regularly for Enterprise Times. IoT is perhaps the outlier here but only because the market has yet to work out how to effectively use the data from it to focus their offerings.
Enterprise Times: What does this mean
Is it really a surprise that the FS&I market is losing out to retail and consumer focused businesses? Not really. Few would point to the FS&I market as leaders in consumer friendly products. The PPI and other mis-selling scandals are still ongoing and have seen tens of billions returned to customers. It is likely that as those end, others will take their place.
That the banks believe that new technologies that extend their existing services are more important than DBPs is understandable. They understand what those technologies offer and can see a reason to use them. They can also own the data that they create and that, in effect, is the biggest challenge that this research shows.
The FS&I market is not one that plays well with others. It is not solely its fault. The way that regulation is written, restricts their cooperation. This is partly due to the complexity of the market, partly to enforce competition and part due to the need to prevent poor and criminal behaviour.
The question is, can the FS&I market change that? The fact that some want to offer competitive products and create Apple-like App Stores is positive. Can they do it before the retail giants disembowel their core market and customer base? That is less clear.