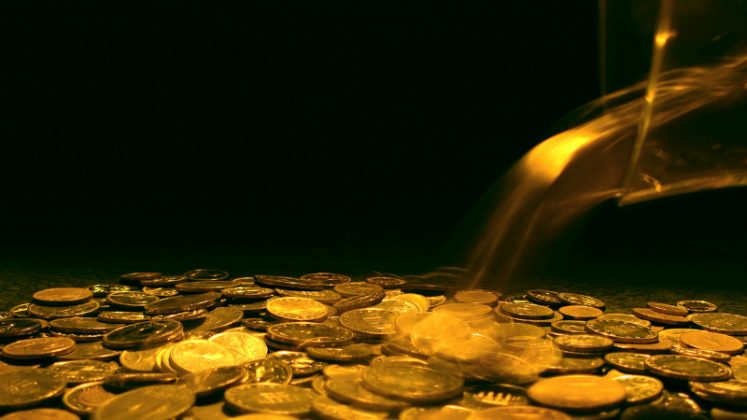 Tipalti has launched NetNow. The new product delivers additional functionality to the global payables automation platform without impacting cash flow or revenues. NetNow integrates seamlessly with the Tipalti payable solution delivering additional services such as early repayment to suppliers.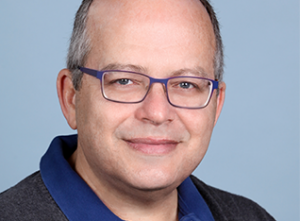 There are benefits for both the Tipalti customer finance organisations and for their suppliers. Once set up suppliers can benefit from several automated features, if their account is enabled. Chen Amit, CEO and co-founder Tipalti commented: "At Tipalti, we understand that supply chain health is incredibly important for companies to maintain competitiveness, as it impacts their ability to execute on business plans. Supply chain financing is not a new concept. However, the frictionless way we have enabled it is. We are proud to be the only accounts payables automation vendor who offers this program embedded directly within its platform for easy payer and payee adoption."
Solving late payments for small businesses?
Suppliers are able to receive invoice payments earlier than the due day. The net amount of the invoice is discounted. The example given by Tipalti is for a supplier invoice of $2000, the supplier can receive $1950 if they choose to be paid early. This improves their cash flow, which especially for small businesses is critical.
In the UK late payments by large businesses are a major issue for SMEs. Recent research by Dun and Bradstreet revealed that "nearly half (48%) say late payments put their business at risk of failure" according to its recent report: 'UK SMEs: Brexit and Beyond'". The government is slowly getting involved as well. Large corporations now need to report on payments to small businesses twice a year. The small business commissioner Paul Uppal recently called out "Holland & Barrett after they paid their small supplier 37 days outside of its contractual agreement of 30 days, for a £15,000 invoice."
The problem is not consigned to the UK. IN the US, according to The Entrepreneur, US Small businesses were owed $825 billioni in unpaid invoices (2017). It stated : "If SMBs were paid on time, they could hire an additional 2.1 million employees — and reduce U.S. unemployment by 27 percent."
One early adopter of the early payments system is already seeing the benefit. Dalia Kadoch, Language Services by Arts and Letters LLC commented: "Cash flow for our business is crucial, and the process can be complex when trying to sell an invoice for an earlier payment. Tipalti NetNow makes it easy. We're literally paid in a couple of days through a few clicks instead of waiting a month or two. If our other clients had this in place, we'd jump to take advantage of it."
Finance Organisations benefit
While the benefits are clear for the suppliers, there are also benefits to the payees, the finance organisation. The actual invoices are paid on the due date with no change to estimated working capital. Importantly, supplier satisfaction increases and those suppliers benefiting from the improved cash flow are less likely to fold. In turn this benefits the payee organisation as they do not need to seek new suppliers or face the risk of delayed deliveries.
There are other advantages to both parties. The built in flexibility means that suppliers can choose whether to be paid early, based on their current situation and on each individual invoice. If they are paid, it means less time spent on debtor analysis and less time on accounts payables for the payee finance organisation. This increases the efficiency for both parties. Furthermore, Tipalti argues that payees can also consider flexing their terms. Whether it should argue for extending often already excessive payment delays is a controversial point though.
Matt Burden, Vice President of Strategic Initiatives, FlexOffers commented: "Tipalti NetNow may be the most streamlined, risk-free approach to an early payment program for accounts payable and helps extend our terms while accelerating cash to our payees. It completely removes the friction around negotiation and acceptance with our suppliers."
How does it work
Once the invoice is raised, Tipalti will notify the supplier through NetNow via the Supplier Hub or email. If the supplier does not accept the first offer, it is revised on subsequent days to reflect change in date. The calculations are based on Tipalti's proprietary data modelling. NetNow is available for suppliers who select US ACH, eCheck, wire, or check. eCheck includes methods for European customers including local bank transfer, Global ACH,SEPA, BACS, SWIFT). While the wider Tipalti platform also supports Paypal, NetNow does not support this payment method currently.
Enterprise Times: What does this mean
NetNow is effectively invoice factoring for the supply chain. In reality it is more than that. That it is connected through the Tipalti Payables platform to the corporate ERP delivers several benefits. Supplier stability, supplier loyalty and increased efficiency are just three of them. Whether, for those customers of Tipalti, it can also improve their average payment times to small customers is an interesting advantage. Of course, suppliers can also offer discounted terms for early repayment to the payees. Where NetNow differentiates is that the option to receive payment early is done on an individual invoice basis. Take up of this new module will demonstrate how much appetite there is for this. However, companies should seriously consider all the benefits that it offers.