IFS has revealed its half year results in a bullish statement from its CEO Darren Roos. Revenues are up 24% year over year to 2,996 million SEK (US $322 million).  License revenue is up 48% and adjusted EBITDA has grown by 85%.
Roos commented: "Reflecting on Q2 of this year, I'm simply blown away by what we accomplished together as we focused on delivering sensible solutions to our customers. IFS is the only vendor of scale in our sector that stands on a principle of choice, providing an experience free from ultimatums. Now that we see what this IFS is truly capable of, expectations for the second half of the year remain high and I am pleased to have increased our guidance for the remainder of the year to deliver 2019 revenues of $711 million, or 6.35 billion SEK, an increase that represents a 21% increase year-on-year."
Second quarter figures
As a private company, IFS does not have to reveal its numbers and it certainly doesn't reveal all of them. There is also no detail behind the figures to analyse.
License revenue amounted to SKr 398 million (Q2 '18: SKr 291 million). An increase of 37 percent (32 percent in constant currency).
Maintenance revenue was SKr 464 million (Q2 '18: SKr 404 million). An improvement of 15 percent (11 percent in constant currency).
Consulting revenue amounted to SKr 562 million (Q2 '18: SKr 472 million). An increase of 19 percent (15 percent in constant currency).
Net revenue totalled SKr 1,586 million (Q2 '18: SKr 1,326 million). An improvement of 20 percent (15 percent in constant currency).
EBITDA increase by 97% in Q2 2019 compared to Q2 2018.
Constance Minc, IFS CFO also broke down some of the different business streams figures. He commented: "Field Service Management (FSM) license revenue has increased by 119% in H1, which far outpaces industry-standard growth."
What about cloud?
The release also called out that cloud revenue grew by 58% excluding WorkWave figures over the half year. What isn't clear is whether WorkWave has a positive or negative impact on that figure. WorkWave was acquired in 2017. Back then, it had a growth rate of 100% over three years, it is likely growing at a slower rate now. It also targets the SME field service management market. That market is more aligned to Acumatica, a fact that Roos highlighted when Enterprise Times spoke to him as the Acumatica acquisition by EQT news broke.
If FSM is successful, what about the EAM, Aviation MRO and ERP business units? Minc also said:  IFS Chief Financial Officer, Constance Minc added, "We are not only hitting but exceeding our targets in all of our focused geographies, and key market segments." However without specifying which geographies and which the key segments are it is difficult to establish if it is doing well in all segments.
IFS did reveal that it signed its largest deal ever in the quarter, though for what solution was unclear. It has had successes though. Some of these are migrating existing customers to its latest version including Yinson and APPLY. Another announcement saw Tietex replace a legacy ERP solution with IFS.
What IFS is not yet revealing is customer satisfaction statistics and retention numbers, especially of its cloud businesses.
Enterprise Times: What does this mean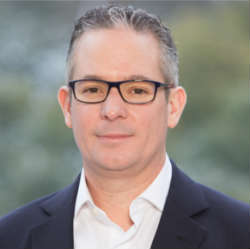 IFS is amid transitioning its user base from on-premise deployments to cloud in much of its customer base. For it to increase its guidance and show growth of 21% is a healthy sign. It has also seen recognition from several analyst firms. Both Gartner and G2 placed its FSM product as a leader in their respective Quadrant and Grids for FSM. The IFS EAM product was also recognised by IDC as a leader in the 2019 IDC MarketScape for SaaS and Cloud-Enabled EAM Providers.
Roos now has a leadership team in place and the company is starting make serious headway in its chosen markets. Its advantage is that it already has localisation and expertise in many countries around the globe. This should stand it in good stead as it looks to continue its growth. It could be faced with growing competition though as other manufacturing vendors are looking to expand internationally, such as Plex and Rootstock.