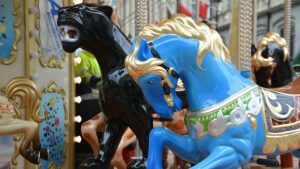 Seal has announced the appointment of John O'Melia as CEO. The move sees founder and former CEO Ulf Zetterberg take the role of executive vice chairman of the board. Enterprise Times spoke to both O'Melia and Zetterberg about the changes at one of the global leaders in contract analytics software.
All about growth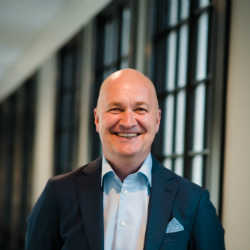 The move will bring an experienced growth leader to the helm. O'Melia spent 13 years at Dell EMC building up the business units he was responsible for. He joined Seal in 2017 as EVP Worldwide Field Operations and has helped continue to grow the business in the last two years.
Seal now has around 250 employees and has doubled in size every year. It has also recorded its best two quarters at the start of 2019.
Will that growth continue?
O'Melia answered: "We've been doubling in size annually since I got here. We are growing at a significant speed.  I don't see anything thing that is going to detract from that significantly as we go forwards."
Zetterberg added: "Growth in terms of ecosystem, I don't think we have to double the count of employees to grow our business from a revenue perspective. To grow with less headcount but still grow that top line is something that we would like to get to."
The talk about growth infers that there is a massive opportunity out there. Where is it and how will Seal capitalise on it?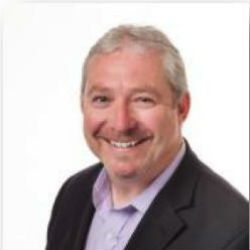 O'Melia commented: "We are seeing incredible growth in both the contracts analytics space and in the legal tech space. We are seeing that growth both as a company and the market growing exponentially. The changes that we are making here enable us to focus on developing the broader ecosystem that we will need as an organisation to capitalise on the opportunity in front of us.
"Working on strategic alliances with technology partners, working with legal consulting companies and the big four system integrators and focused on key customers. Helping to develop and mature that ecosystem will be a key part of our strategy going forward. That leaves me with the day to day job of driving operational excellence across the organisation. We have to make sure we learn incredibly well and that is my core competence and skill set that I bring to the table."
How will this work?
Seal also announced that Jim Wagner has been named as president. Wagner will also remain chief strategy officer. A post he assumed after Apogee Legal, a company he founded, was acquired by Seal. In the press release announcing his appointment as president, Wagner commented: "The name 'Seal Software' is synonymous with AI and contract analytics. Our market-driven roadmap and commitment to innovation will ensure that Seal will continue to serve as the benchmark for the industry for years to come. It's an honor to be part of this leadership team and to have the opportunity to continue to build upon this incredible brand and platform." 
The question is what will Zetterberg now do? He answered: "It allows me to spend all my time on that outbound side. Being close to our existing large customers, new customers and partners. The biggest change is that John takes over everything from a day to day operational perspective. I don't need to wake up on Monday morning and think about lots of things that now he has to think about."
That he is still an executive vice chairman infers at least that he will not be far away. Certainly during this interview Zetterberg answered most of the questions with O'Melia concurring. Both Wagner and O'Melia only joined the company recently, O'Melia in 2017 and Wagner a year ago. They should now understand the company, its culture and be able to take it forward using their skills.
However, as other companies have found, leadership transition from a Founder CEO is not always easy. Vena Solutions put in place a similar transition over a year ago, but its founder, Don Mal is now back at the helm.
The challenges
Enterprise Times asked Zetterberg what challenges he sees, and O'Melia how he would address them:
Zetterberg answered: "It is two things. It is operational efficiency, about building an organisation that is clicking with everybody moving forward at the same time. Also don't forget that the most important thing is our customers."
O'Melia went a bit further.
"Operational excellence will be a key focus area for me. I also have to make sure we have a leadership team that has great team dynamics, can challenge each other in an effective way, make decisions and then all execute around those decisions. The third area is around customer success.
"We very much live in an age where customer success is paramount. If you are going to grow and become a market leader, you have to have a great reputation that all of your customers get great business value when they invest in your technology. Understand what the dream is behind the investment when a customer buys your technology. Make sure we do everything we can as an organisation to deliver that. Making them a customer that is getting great value but also becomes a great reference for us in the market is absolutely key."
It is not surprising that O'Melia wants to strengthen the leadership team and bring on board more experience. For a start his own role, EVP Worldwide Field Operations, will need filling. There will be others as the company increases in size and maturity.
Customer satisfaction is clearly a focus, but is it an issue for Seal? According to O'Melia, Seal does not currently publish customer satisfaction scores. They probably should as it raises a question as to why they don't. It is a differentiator for Workday that works with similarly large companies. It currently only has two reviews on G2, with an average of 4/5. In contrast, Workday has over 900 for its HCM product alone. Seal Software does not have an entry on Software Advice.
Enterprise Times: What does this mean
O'Melia clearly has work to do. Zetterberg has grown the company successfully to this point and it seems right that he has handed over day to day control to someone who has the experience to deliver sustained growth. Zetterberg is right to keep a close eye on things as founder and one assumes a significant shareholder still. That is a lesson that Don Mal learnt at Vena Solutions.
Growth is hard. Maintaining the culture at Seal and continuing to grow is harder. However, Seal seems in a good position with a leader who seems capable of delivering the next phase of growth. There is clearly work to do and Seal needs to find more customer advocates. The next few weeks and months should see some changes as O'Melia looks to put his own mark on the company.