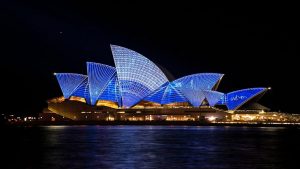 Freshworks has announced that it is to host more products from its portfolio in its Sydney data centre. It opened the data centre in January 2018, its fourth at the time, and moved both of its flagship products Freshdesk and Freshservice there.
Earlier this year it opened its second office in Australia selecting Melbourne to open up in. It has now delivered local availability for more products including: CRM solution, Freshsales, chat software, Freshchat, and call centre option, Freshcaller. Freshsales is also celebrating its entry onto the latest Gartner magic quadrant for Sales Force Automation as a niche player.
Data Privacy and data sovereignty key reason for the move
In adding these applications, and the data hosting to Sydney, Freshworks are better able to meet the Australian Privacy Principles. This allows customers to meet state and federal law requirements for both data protection and data sovereignty. This issue was highlighted by one of early customers leveraging the Sydney data centre.
CEO Marc Bailey of research accelerator Intersect.org.au commented: "Data privacy and locality considerations are ever increasing in criticality in both security and legal contexts. Expanding local Freshworks data centre offerings delivers on a long term commitment and will enable a 360 view of our research community, from first contact through to supercomputing support, without exporting personal data."
Intersect is now supplementing Freshservice with Freshsales as it looks to increase its engagement with the community of researchers across Australia and New Zealand.
This is not the only benefit for existing customers though. They will also benefit from the lower latency and faster data transfers that only a local presence can provide.
Sreelesh Pillai, General Manager, Freshworks Australia, commented: "Being hosted on Amazon Web Services, recognized with Protected certification status from the Australian Cyber Security Centre, has allowed us to secure stronger and wider relationships in Australia, especially across Government teams. ANZ is a priority market for us and to serve our customers we've always strived to invest in localizing our products and services in the region. Since the launch of our data centre last year, we've seen high interest from customers across sectors to store sensitive workloads locally. Given the high demand, adding more products was a natural call for us"
Enterprise Times: What does this mean
Since opening its Sydney office in 2015 Freshworks has continued to grow its Australia presence. In the last 4 years its revenue has grown by five times. However, it has refrained from publishing any revenue figures around that growth. It now has over 2,200 paying customers in Australia and New Zealand. It will hope that the extended product set will help it to attract more.
Despite this announcement, its careers page shows it is not currently looking to hire new staff in the region. That is unlike Germany where there are 16 jobs available. Europe is another area of strong growth for the company.
Bringing these additional products to the data centre in Sydney should make them easier to sell. It seems that this is a requirement for the local market. That is likely to be the case for an increasing number of regions and countries in the coming months/years. It will make global expansion for software companies in the future more expensive. Especially if they do not architect their software as multi-tenant and evergreen.