Shopify, the multi-channel commerce platform, released its first global State of Commerce report. The research provides insights on what's driving direct-to-consumer (DTC) commerce and buying behaviour.  Over the last year, the retail industry has experienced tremendous disruption. Within this changed retail landscape, customers and merchants have found new opportunities to buy and sell goods.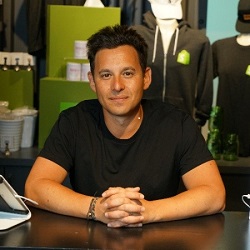 "It's our mission to make commerce better for everyone", Harley Finkelstein, Chief Operating Officer at Shopify said .  "We developed this report to share global insights that can help merchants better understand the needs of their customers, " he added.
The report was based on a subsection of global sales data on Shopify from April 2018 to April 2019. An online global survey of 3,832 Shopify merchants in March 2019. Quantitative and qualitative research on consumers in Canada and US, including interviews and an online survey of 2,653 consumers.
Key findings: State of Commerce report
It's a battle for brand loyalty, however, the winners see more repeat buyers. Over 62 million buyers around the world have bought from the same Shopify store twice. The research indicates that some buyers purchasing 3.8 times on average from the same store.
Shoppers love a good excuse to buy
This is especially on holidays, but sales drop off in February. November is the most popular shopping month worldwide, while February is the least active and January rings up the largest year-over-year growth outside of the holiday season.  The 4th overall biggest YoY growth by week is Valentine's Day week. Despite industry belief that all holiday sales are declining, Shopify data is showing the opposite—YoY sales growth peaks around holidays.
Across all buyer segments, 35% of north American respondents agree that "They often buy things to cheer themselves up."
International comparisons
Americans shop most frequently, Germans the fastest, and Japanese shoppers are the biggest spenders. Consumers in the US buy nearly twice as much (6 items) as any other country (2-3 items). Buyers in Germany make the fastest online shopping decisions, making a purchase in less than 18 minutes. Japanese consumers spend the most per transaction, around $142 USD on average, compared to the US at around $81 USD.
Mobile, tablet or desktop? Geography impacts how buyers purchase. Consumers in Brazil choose mobile over desktop, while buyers in Denmark, Ireland, Malaysia, Morocco, the Netherlands, New Zealand, Singapore and Vietnam purchase on tablets more than mobile. However, buyers in the US, Australia, Canada, China and the UK purchase in equal volume across tablets, desktop and mobile.
Social media drives discovery but it's not where most shoppers buy: Online storefronts represent over 80% of sales, followed by point of sale (POS).
Enterprise Times: What this means for business
The retail industry continues to experience serious disruption and with these changes, both merchants and their customers have found new opportunities. In its first State of Commerce Report, Shopify found that online storefronts represent over 80% of sales and over 62 million buyers have bought from the same store twice.
However, there is disruption. Disruption caused by the continued growth of Amazon. The disruption caused by emerging technologies such as Augmented Reality (AR) and mainstream use of AI and machine learning.  The disruption caused by the comprehensive adoption of social media as a key component of online shopping. All these disruptions make managing eCommerce a challenge for all retailers, irrespective of pure digital or brick and mortar companies.
However, understanding your customers and clients and building a sustainable relationship with your customers remains the key.  A good understanding of your customers will enable your business to navigate the juggernaut of Amazon. Or the appropriate social media channel to adopt. Interestingly enough, the report suggests marketing continues to be the biggest challenge businesses face. More than 30% of merchants state that marketing is one of their biggest challenges, followed by building a brand at 22%.
So businesses, still have a long way to go, to develop or fine-tune their digital marketing strategy and approaches to customers.