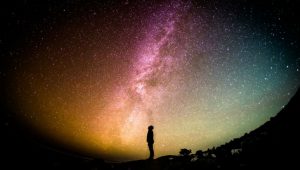 Harmony has announced the release of version 4.19 of its PSA software. This is not just one of the very regular, almost daily updates that Harmony rolls out to its client base but includes a major new feature as well as several other updates. The release allows for PSA customers, including MSP's to effectively resell the service desk functionality within Harmony PSA as white labelled software within their own licence.
A new revenue stream for MSPs?
Steve Duckworth, CEO Harmony Business Systems explained the new feature set as follows: "In principle, you can now permission an external user (so a client contact) to be an active user of the service desk element of Harmony. This enables your instance of Harmony to be used by your customers as their internal help desk with escalation to the MSP simply by allocating the ticket to the MSP team. This will be charged based on the maximum number of active external users in the system each month so there is no contractual lock-in for the MSP. Also, the price we will be charging (not disclosed at this point) will be low enough for the MSP to charge more to their customer and so make a margin in the process.
"From the customer's standpoint, this gives them a help desk solution without the need for set-up, configuration, data load or any fixed license commitment. Plus their help desk and related processes will always be fully aligned with their MSP."
This is a clever piece of functionality by Harmony. It adds potentially significant value for customers who work with organisations that have their own internal, if small, IT Teams that rely on manual processes for support. Harmony has also delivered several supporting updates to this white labelled service desk offering.
How usable is it?
The system is very flexible. Each individual user can be set up or the system default used. It isn't clear whether broader user groups can be set up but this might be a feature that Harmony include in the future. Otherwise the administrator can control settings that include whether a user is able to add/edit, close, create contacts or sign tickets. They can grant access to the knowledge base and financial information as well.
One of the other new features improves both the use and administration of the system for both MSP's and external users. As customers buy products from the MSP's those products can automatically become visible as assets. This means that only valid assets are viewable by internal staff and external users. This means users can only raise support calls for relevant services. This eliminates much of the manual provisioning that other systems require and demonstrates the value that a complete integrated solution can deliver.
Another useful improvement allows tickets raised by users to automatically add specific contacts. This maybe be the end customer IT manager, for example, regardless of where and how the ticket was raised. This could allow the customer contact to be aware of and resolve the call in the first instance, but if unavailable the call could escalate to the MSP. It is also now possible to add multiple contacts when raising a call. If for example a user knew they would be absent in the coming hours or days, they can add an additional contact to the call.
While Hamony talks about white labelled service desk, there does not appear a way for those MSP's to personalise the dashboard with customer logos or colour schemes yet. Perhaps this will follow as the product is adopted. Personalisation is available with regards to ticket notifications though as Duckworth explains: "Notifications related to tickets can be custom designed in Harmony and the notification rules engine will allow specific customer level notifications to be generated.  This requires configuration work by the MSP."
No lock in
Importantly, the commercial contract around this feature is flexible. MSP's will need to administrate the new user access rights. However, the charges are based on the maximum number of users "active" in a given month, charged in arrears. ET asked Harmony to define an active user. Duckworth responded:"An active external user is one the MSP has given this permission to (i.e. to be able to create/edit and close tickets).  So the billing is based upon the high water mark of active external users in the month.  Once the permission is removed, they cease to be counted. "
This means that MSP administrators will need to actively manage the accounts to ensure that costs do not mount for either themselves or their clients without justification. As this is simply a case of flexing the user license number, there is no contractual obligation for the MSP.
Other new features
The release also sees several other enhancements to Harmony PSA. These include:
Global rate contracts: These are effectively templates for rates mapped against different jurisdictions and segments. It simplifies much of the administration for creating new customer contacts. Common features such as rates, billing methods and tasks can be replicated to new customers, and then personalised if required.
Dashboard updates: It is now possible to pin specific statistics to a dashboard. These can apply to an individual or a whole team. For example: it means a team sees the number of outstanding tickets for a key customer.
Complex contractor rates: Different assignments now support different rates of pay for contractors. This helps MSP's negotiate more accurate rates based on the skill required for a specific task rather than a fixed contractor rate. Potentially this is also good news for contractors. These can now vary rates once they have achieved higher skill levels in certain specialities.
The new release also includes a number of bug fixes, further information can be found here in the release notes.
Enterprise Times: What does this mean
This is a notable update by Harmony PSA. Most software vendors deliver releases that promise increased efficiency in operations. Thereby reducing the cost and increasing the quality of delivering a service. There are very few that actually add new business opportunities for customers. In white labelling the service desk element in this first iteration Harmony PSA should find that some customers are able to increase revenues and deliver a more customised service to customers.
It will be interesting to see how this solution develops. Will Harmony customers win even more business as a result of this very useful addition? It will appeal to mid sized companies that cannot afford their own ITSM solution and have a small IT team. Potentially, it also opens up a new market segment for Harmony PSA. The solution is already capable of sharing tickets between different Harmony instances. This takes that feature set a step further.