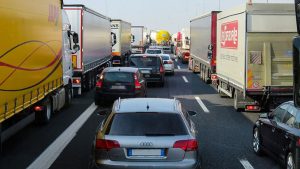 Intelligent mobility software provider, Immense Solutions, has raised US$4.6 million in a series A funding round. The funding round was led by Amadeus Capital Partners with contributions from 31 Ventures and Global Brain Corporation. The company plans to spend the money on improvements to its Simulation as a Service platform which is targeted at transportation providers.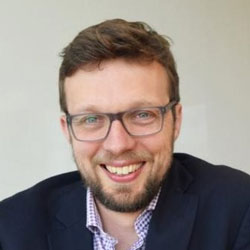 Robin North, Immense Co-Founder and CEO, said: "Mobility is changing fast but transport decision-making is slow and expensive, based on poor data. Cities need to accommodate growth, improve resilience and serve an ageing population while improving accessibility, air quality and energy consumption. Operators are facing increasingly low margins and both market and technology disruption, and consumers are expecting an ever more seamless service. This is a large-scale system problem that requires digital transformation to integrate siloed assets and empower effective decision-making.
"Immense is challenging these outdated methods through our cutting-edge, cloud-hosted simulation platform. With the backing of investors such as Amadeus with expertise in the mobility software sector, and the international perspective of Global Brain, we can capture the growing market for intelligent transport solutions."
What problems are Immense Solutions looking to solve?
The Immense Solutions platform, enables transportation planners to create complex simulations of people, places and mobility. This is more than just a traditional traffic planner. There are increasing concerns over the problems of pollution and health.
Making changes is never as simple as it looks. For example, exchange traffic lights for a roundabout and the impact on traffic flows in a major city can be felt up to a mile away.
A more complex problem is when pedestrian areas are created. This not only disrupts commercial and private traffic but also impacts those same pedestrians. For example, how will disabled people gain access to the shops and other facilities in the area? Will public transport, such as buses and taxis, be allowed access? How will goods get delivered to stores? A more critical question is what impact will pedestrianisation have on businesses?
This is not just about transportation. External groups such as emergency services and event planners need to understand the impact of traffic flows. Can you build a new stadium and get people in and out in a reasonable time? What happens if there is a major incident and roads are closed? How do emergency services gain access?
Simulation as a Service is part of the Smart City toolset
Smart cities are an area where simulation and AI come together. Smart cities will be sensor rich covering more than just traffic movements. They will monitor pollution levels in the air and look to provide automated solutions. This could include changes to traffic flows including the reduction of certain types of traffic in some areas.
For an AI to do this, there will need to be real-time data mixed in with the simulations. In the early phase this will not a be left to the AI to handle. Planners will want to make the final decision to ensure that changes are reasonable. That may mean making compromises, something that is hard to programme into the current generation of AI and simulators.
Enterprise Times: What does this mean
Anything that makes traffic flows more efficient is to be welcomed. Changing traffic patterns historically, takes a lot of research and yet is still very hit and miss. Changes always cause problems when first introduced and that creates tension between planners and those operating transport systems. This problem can be seen in even the most limited environments such as railway timetable changes.
The question for Immense Solutions is how quickly can it adapt its Simulation as a Service platform to incorporate real-time data? If it can do so and make it quick and easy to do then it is likely to find significant business from those involved in major incident planning and response. They are often working in a very fluid environment where changes can cause significant problems of their own.