Tipalti has announced three new partnerships as it looks to extend the ecosystem of its payables automation platform. The new partnerships are with a consultancy Big Bang ERP and two software vendors Procurify and Tesorio.
It also announced the hiring of Zach Svendsen as their Director of Business Development and Alliances. Svendsen spent the last three plus years at Jitterbit, extending that companies alliance relationships, especially with NetSuite and SPS Commerce, the latter being a company he worked previously at. At SPS Commerce he build up relationships with several platform companies including NetSuite, Sage, Epicor and Infor.
A new alliance strategy?
Currently Tipalti's key relationship is with NetSuite. It is a platinum sponsor of Suiteworld next week. Does this announcement mean the company will introduce more integrations?  It lists seven on its website:
NetSuite
QuickBooks
HasOffers
CAKE
HitPath
LinkTrust
Paladin
To those it will no doubt shortly add Procurify and Tesorio as well. However, the another strategy would be to add integrations to Salesforce, Epicor and Infor as well as others that have open ecosystems. If Svendsen can help to develop the relationship with NetSuite and in addition bring Tipalti to some new platforms, its growth should be substantial. The press release explained little. Enterprise Times hopes to catch up with Tipalti soon.
Extending the channel
Big Bang ERP is a 4-Star NetSuite partner (2019) and is also exhibiting at Suiteworld this year. It brings professional services to assist companies with cloud based ERP, CRM, MRP & ITSM projects. It has vendor relationships with solutions such as Oracle NetSuite, Salesforce, FinancialForce, Mavenlink, Rootstock and ServiceNow. In bringing the accounts payable automation solution into its portfolio it can help drive further efficiencies for its customers. It will also be interesting to see whether it can help Tipalti extend beyond the NetSuite ecosystem and into others.
Gabriel Tupula Eng, PMP, Chief Executive Officer, Big Bang ERP commented: "Big Bang ERP is always looking to expand its portfolio with cutting-edge products, and partner in the scalable cloud solutions it delivers to customers. Tipalti is a natural fit for many of our customers who are looking to streamline and scale their complex accounts payable processes. We are excited about the growth opportunities this partnership can facilitate."
New technology partnerships
With its two new technology partnerships Tipalti is bringing together solutions that complement each other. Procurify enables companies to better manage, control and track spending. Tesorio uses artificial intelligence to inform finance teams to better manage, predict, and collect cash. It can provide insights to the Tipalti payables automation and enables companies to add the power of machine learning to decision making process for payables.
Carlos Vega, Co-founder, Tesorio commented: "Where are you on cash? Every CFO asks that question. By combining Tesorio's automated cash flow management and predictive AR forecasting capability with Tipalti's payables automation, forward-thinking finance teams can provide their CFOs with comprehensive real-time answers for all AR, AP, and cash questions. This allows companies to optimize cash flow while maximizing sustainable growth."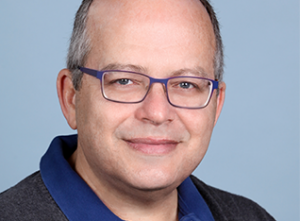 There is little detail behind the actual technology integration and what is available now. Nor was there any information on a combined go to market strategy. Both will be needed to ensure success.
Chen Amit, CEO, Tipalti. "We're excited to be partnering with innovative organizations such as Big Bang ERP, Procurify, and Tesorio to bring highly scalable payables operations to a wider audience. By streamlining supplier onboarding, tax compliance, invoice processing, global payments, and payment reconciliation, Tipalti helps modern finance organizations strategically scale more rapidly and efficiently."
Enterprise Times: What does this mean
There is much potential in these announcements for Tipalti. It follows another successful year of growth and this demonstrates it is hoping to continue that trajectory. In 2018 it surpassed $6.5 billion in annual transactions on its Global Payables Automation Platform. It doubled customer numbers and bookings in the second half of 2018 compared year on year to 2017 and boasted a retention rate of 98%. The company has plans to continue that growth in 2019, adding another 50% to its headcount during the year. It has at least $5 million in revenues. Its last funding round was just over a year ago, when it raised $30 million in a series C round led by Zeev Ventures.
Amit appears to be laying a platform to maintain the growth trajectory. If Tipalti can increase its channel bringing companies such as Big Bang ERP and larger SI's, that will provide one booster for growth. If it can successfully tie itself to other platforms, that should provide another booster. The key will be in the execution and delivery of clients through both routes. Announcing a partnership is a bit like making a new friend. The question for Tipalti and the others is, will it last and be of benefit to all.