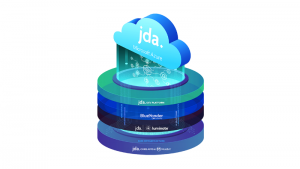 As part of moving towards an 'Autonomous Supply Chain', JDA Software has announced its next step – the opening up of its end-to-end supply chain portfolio as a development platform. This AI-powered Supply Chain Management Platform (SCMP) will enable customers – as well as application development and technology partners – to create their own cutting-edge applications on top of JDA's solutions. This is a first for JDA.
"Less than a year ago, I told our customers at our annual conference that we would become a supply chain platform company and demonstrate these capabilities at our first-ever developers conference in 2019," said Girish Rishi, chief executive officer, JDA. "We are officially making this a reality three-fold: with the unveiling of this new platform; by launching our first developers conference, DEVCON 2019; and by deepening our roots with key ecosystem partners to influence how customers build and deploy our solutions across their organization."
SCMP leverages Blue Yonder's AI
The SCMP brings together on one open platform:
the power of digital assets – such as sensor and streaming data (both internally and externally)
artificial intelligence (AI) and machine learning (ML) (from Blue Yonder).
In JDA's estimation this will:
enhance customers' business decisions
unify complex supply chains.
With the SCMP customers can tap into JDA's Luminate Control Tower. This provides an SCM network visibility backbone because Luminate Control Tower:
permits companies to see, interpret and act on real-time information from the entire digital ecosystem
senses unexpected events across the extended supply chain
orchestrates corrective action with ML-based prescriptive guidance.
"With its enterprise capabilities and intelligence-driven design, the JDA SCM platform is the ideal match for Microsoft Azure," said Scott Guthrie, executive vice president of Microsoft's Cloud + AI division.
"Azure's enterprise-proven flexibility, reliability and scale, along with its enterprise AI capabilities, make it the most optimal foundation for JDA's development platform and services. Together, Azure and JDA's SCM Platform provide our mutual customers a powerful combination to drive digital transformation across their businesses."
Mulesoft and an API architecture
With Mulesoft's API-led architecture, customers solve complex challenges – from planning to execution. At the same time they can leverage the power of AI/ML and optimisation. In effect, the SCMP, with its ecosystem, represents as first-of-its-kind.
To add to its credibility it runs on Microsoft Azure. Azure provides the credibility, the tested scalability, maturity, AI/ML technology and security necessary to satisfy all sizes of company, including the largest.
"To create an Autonomous Supply Chain, a supply chain platform is essential. By infusing JDA's SCM platform with award-winning AI and ML technology, we will empower our customer and partner community to create cutting-edge applications on top of our platform, bringing in critical sensor and streaming data as well as other rich data sources to put real-time, actionable and probabilistic decision-making into the hands of our customers," said Desikan Madhavanur, chief development officer, JDA. "Our AI-powered SCM Platform and API architecture will accelerate our rate of innovation and give our customers a way to build their own robust applications and extensions, using the same services that power JDA's applications, for the first time."
A hyper-scale, services-oriented architecture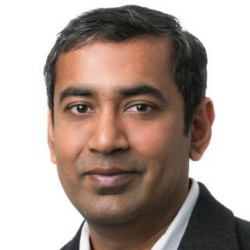 The SCMP enables customers to connect core enterprise and SaaS-based applications. It unites planning, execution and delivery capabilities – end-to-end.
By exploiting Azure, the SCMP provides hyper-scalable, robust and reliable services. These can support:
ingestion
harvesting
validation
sharing of supply chain digital assets.
The SCMP also brings together internal and external data from applications, development and technology partners such as:
dunnhumby
FourKites
Zebra Technologies
big data
social media
news
events
weather.
By 'uniting' a customer's supply chain digital assets, customers can consume, enhance, supplement, mine and analyse rich datasets. This offers the capability to:
detect previously invisible insights across a supply chain network
inform and action AI/ML-based decisions.
Enterprise Times: what does this mean
Modern supply chains are complex. Being able to see what is 'going on inside' the supplier network presents a dimension which most SCM vendors are trying to improve and extend.
JDA is going further than most with its automonous supply chain approach. First, it is basing its SCMP on Azure, one of the leading platforms. By creating its SCMP on Azure it has the basis for an ecosystem where JDA customers can take advantage of a plethora of specialist expertise from third party vendors via APIs and services.
What JDA does not mention is blockchain. Azure offers Blockchain as a Service (or BaaS). Supply chains can benefit from blockchain. There are a host of additional paths down which the JDA SCMP, and an ecosystem might go.