Citizens Reserve, a startup with its 'supply-chain-as-a-service' platform SUKU, is partnering with Smartrac Technology Group, a provider of Radio-Frequency Identification (RFID) products and IoT solutions, to use blockchain technology. Their joint intention is to make supply chains more efficient, transparent and secure by improving the track and trace of goods from supplier to retailer.
Yonathan Lapchik, Citizens Reserve CIO, said, "Our partnership with Smartrac marks an important milestone in the implementation of our SUKU platform. Smartrac will allow full traceability within the SUKU ecosystem, as well as help launch widespread enterprise adoption of SUKU by opening the door to Smartrac's established and diverse network of partners."
The SUKU partnership
SUKU is a blockchain-based ecosystem. Alongside SUKU there is ZERV. This is separate from SUKU. (Citizens Reserve worked on ZERV, as a decentralized commerce platform – a project currently on hold.)
The SUKU partnership with Smartrac will exploit Smartrac's RFID tags along with its IoT solution platform Smart Cosmos. This will:
assign physical items a digital identity
enable tracing throughout the entire supply chain
embrace 'goods' as varied as meat, vaccines and consumer technology products.
In addition, the SUKU partnership will offer existing Smartrac clients an accessible entry point which can enhance transparency, traceability, and security. the key lies in SUKU's immutable and decentralised ledger.
SUKU, which launched in September 2018, has the mission of providing an industry-agnostic ecosystem to upgrade former supply chain solutions. By integrating Smartrac's IoT solutions RFID tags embedded in or attached to products they will be traceable as they move from one place to another. SUKU will automatically recording every transaction on the blockchain.
Eric Piscini, Citizens Reserve CEO, adds, "Blockchain technology helps lay the foundation to build a more transparent supply chain solution, and now, with the integration of other technologies such as RFID, including NFC and RAIN RFID, as well as the IoT through Smartrac, we are able to deliver on our mission of being the most effective supply chain solution for businesses moving product from supplier to retailer."
The power of a combination
With this combination of technologies it will become easier for organisations to assign each product its own irreversible identity. This cannot be faked, copied, or lost – due to the immutable nature of blockchain technology.
As important, adding blockchain to SUKU, delivers a lower barrier to entry to blockchain implementation. SUKU's custom blockchain-as-a-service platform does the 'heavy-blockchain-lifting'.
Once working, the benefits extend to consumers. They will be able to track the history of an item they are considering purchasing. This will extend beyond what is currently available with barcode technology. Opaque B2B supply chains and market will move from the incomprehensible or inaccessible to accessibility for the B2C market.
Dinesh Dhamija, Smartrac's CTO, said "We are thrilled to be working with the Citizens Reserve team to incorporate our leading, high-quality RFID transponder and our Smart Cosmos IoT solutions technology and expertise into SUKU's blockchain-based network. They have created a user-friendly blockchain solution, which ensures that both companies can further help optimize digitization and tracking for various industries and their respective supply chains."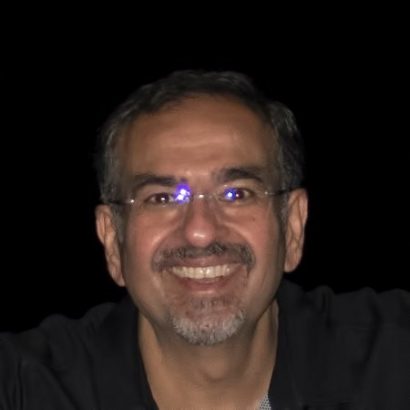 Citizen's Reserve and Blockdaemon
An integral element is the Citizens Reserve partnership with Blockdaemon. This is a blockchain orchestration platform which supports enterprise adoption of SUKU by enabling customers to deploy nodes and connect to their blockchain protocol of choice.
Citizens Reserve's partnerships with both Smartrac and Blockdaemon, which leverage Ethereum and Quorum (J.P. Morgan's enterprise-focused version of Ethereum) These provide the foundations on which to base SUKU's further development and then adoption by trading partners. The Company expects an official launch later in Q1 2019.
Enterprise Times: what does this mean
Smartrac is already working with multiple top brands/manufacturers of branded products. It provides both ready-made and customized offerings to 'make those products smart. This means businesses can identify, authenticate and track products.
SUKU working with Smartrac adds the supply chain and blockchain capabilities. These are relevant to a variety of industries – including electronics, oil, gas and agriculture (where the partnership will likely focus first).
What appeals to Enterprise Times is the extension that SUKU represents:
blockchain comes to IoT and RFID
IoT and RFID integrate ever more tightly with supply chains
supply chain customers can have blockchain involvement simplified (performed by their supply chain/IoT vendors).