Google has had a rare good result in its ongoing battles with the EU. It has received a significant decision from a senior advisor to the Court of Justice of the European Union (CJEU) over the scope of the Right to be Forgotten. This is a law that requires search engines to remove references to individuals when they request it.
In his ruling, Advocate General Szpunar has said that the Right to be Forgotten has limits. He wrote: "..the search engine operator is not required, when acceding to a request for de-referencing, to carry out that de-referencing on all the domain names of its search engine in such a way that the links in question no longer appear, irrespective of the location from which the search on the basis of the requesting party's name is performed."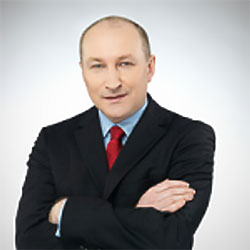 The Advocate General has caveated his decision. Although a search engine does not have to remove a reference on a global basis, it does have to prevent remaining links from being shown from those locations where it has been blocked.
In his ruling the Advocate General wrote: "..once a right to de-referencing within the EU has been established, the search engine operator must take every measure available to it to ensure full and effective de-referencing within the EU, including by use of the 'geo-blocking' technique, in respect of an IP address deemed to be located in one of the Member States, irrespective of the domain name used by the internet user who performs the search."
How did Google end up in the CJEU?
Google had fallen foul of the French Commission nationale de l'informatique et des libertés (National Commission for Information Technology and Civil Liberties; 'the CNIL'). Its President had served formal notice that any removal notice had to operate worldwide. Google removed the links from all its EU search engines, believing that this was sufficient. It also offered a geo-blocking solution to prevent users with a European-based IP address accessing the results.
The CNIL took enforcement action against Google. After a final warning it imposed a €100,000 per day fine. Google appealed that decision to the Conseil d'État (Council of State, France). In turn, the Conseil d'État referred the matter to the CJEU.
Enterprise Times: Why does this matter
It is rare that the CJEU goes against the decisions of the Advocate General. Therefore, many see this as a done deal and a win for Google. It is not just Google that will benefit. Other search engines will gain as will a lot of websites who have struggled with Right to be Forgotten notices.
The ruling also removes the risk of search engines finding themselves having to balance a European law over other countries sovereign laws. For example the Right to be Forgotten vs the US First Amendment. It should make it easier for search engines to deal with requests from European citizens,
For privacy advocates, this will be seen as a bad decision. They believe that privacy trumps everything and it will be interesting to see if any challenge to this ruling is mounted. It is unlikely that they will get a reversal of this decision but they may get support from European lawmakers.