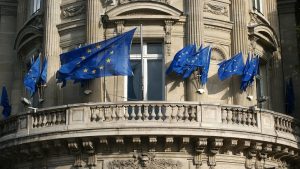 EU citizens can now enjoy the freedom of shopping for goods and services online across the continent. The EU says this puts an end to unjustified discrimination – geo-blocking, based on location. This is according to digital commerce consultancy Tryzens. The company suggests the new regulation will allow European online retailers to grow and innovate.
What is geo-blocking?
The EU has defined geo-blocking as any restriction imposed by online retailers based on nationality, place of residence, establishment or place of connection. Ending unjustified geo-blocking is part of the EU's efforts to encourage commerce across borders. The EU also want more transparent parcel delivery prices, stronger consumer protection and simplified VAT rules.  EU research indicates only 19% of Europeans buy products from online shops based in another EU country. Nine percent of EU companies sell cross-border.
Geo-blocking makes it harder for online shoppers to buy from a website based in another EU country. In 2016, the European Commission proposed new rules to end discrimination on the basis of nationality or place of residence. This was part of the EU's Digital Single Market strategy. The new rules came into force on 3 December 2018. The EU says, it will ensure that consumers no longer face unjustified barriers. This may include being re-routed back to a country-specific website. Another barrier is consumers having to pay with a debit or credit card from a certain country. The EU argues the new regulation, will lift restrictions and unlock eCommerce for the benefit of both consumers and retailers.
Eliminating national border discrimination in EU
Andy Burton, CEO, Tryzens, says: "Online retailers will be obliged to give people access to goods and services on the same terms across the whole EU."
Burton continued: "Customer discrimination goes beyond that. It is also possible that your means of payment, e.g. credit cards, won't be accepted at the checkout of a different EU country. It can even go as far as preventing a customer from being able to register on the website."
There may of course be justified reasons for merchants not to sell abroad. This could include higher international shipping costs or the need to register at the foreign tax authority. The EU considers discrimination between EU consumers based on national borders is unjustified geo-blocking, according to the new directive.
"The geo-blocking move will force online businesses to sell products to EU buyers regardless of their country of residence. Today international eCommerce is the biggest growth opportunity for retailers. While there are eCommerce tools that make localisation and selling internationally hassle-free, an automated cross-border sales solution will allow retailers to grow and test international markets," continued Burton.
What does this mean for European consumers?
The sale of goods (without physical delivery): A Belgian customer wishes to buy a refrigerator and finds the best deal on a German website. The customer can order the product and collect it at the trader's premises or organise delivery himself.
The sale of electronically supplied services: A Bulgarian consumer wishes to buy hosting services for her website from a Spanish company. She will now have same access to the service as the Spanish consumers.
The sale of services provided in a specific physical location: An Italian family can buy a trip from a French website to an amusement park in France. They will not be redirected to an Italian website.
Choice of website: A Swedish customer wanting to access an Italian online store cannot be automatically rerouted without his consent to the Swedish version of that website.
Credit Card Payments: A Belgian will be able to pay with her credit card on an Austrian website if that type of credit card is accepted by the trader for Austrian customers.
Buying tickets online: An Estonian family wanting to buy tickets for a concert in France will now be able to buy tickets with the same conditions as local customers. For instance, with the same reduction for online advance bookings.
Enterprise Times: What this means for business?
The EU has previously been active in the digital eCommerce arena across the continent. The EU transport rules already prohibit discrimination based on nationality and place of residence for flights, bus and coach transportation. Furthermore, there are rules in place concerning mortgages, opening a bank account and buying cross-border insurance.
The new rules have been discussed and widely expected. This should put an end to customers being blocked from accessing goods and services online based on their IP address, postal address or country. This will present retailers and brand owners with a huge boost in cross-border eCommerce. This presents retailers with the challenge of making the technical changes to eCommerce infrastructure to support the new EU directive.