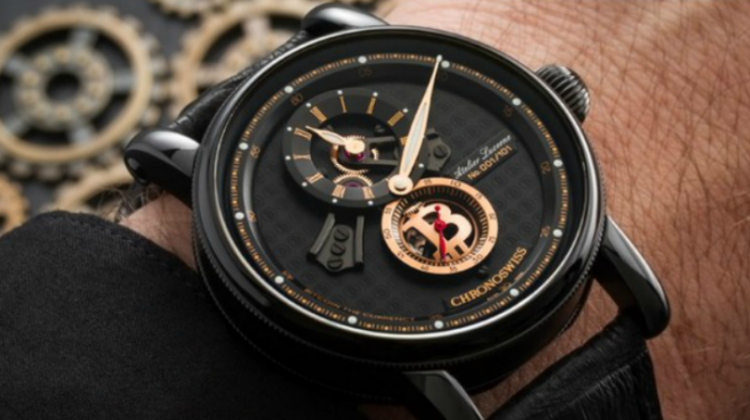 Tech Bureau Europe has unveiled an online shop for the exclusive series of crypto-design watches by Chronoswiss with five crypto-design timepieces dedicated to specific crypto-themes. The purchasing process is secure with a digital certificate for each crypto-themed timepiece recorded on a blockchain. This makes the certificate impossible to manipulate.
Oliver Ebstein, Owner, and CEO of Chronoswiss, commented: "With this homage to cryptocurrencies, Chronoswiss is combining the roots of traditional watchmaking expertise with the digital revolution of the new global currencies. It is thus more than natural to be curious and open-minded about the future. Cryptocurrencies and blockchain technology are the future, which Chronoswiss is also actively following and supporting. That is why we are proud to use blockchain as a marketing tool and a means of certifying our timepieces."
Chronoswiss
Chronoswiss, founded in 1983 in the midst of the quartz crisis when only visionaries continued to believe in the mechanical watch, embodies 'entrepreneurial spirit' and congenial inventions like sapphire glass backs encasing the movement. The brand contributed to the revival of the traditional Swiss watchmaking industry.
Today, Chronoswiss remains an independent family-run brand which manufactures only a few thousand watches per year according to strict Swiss Made quality standards. These mechanical timepieces sell in 25+ countries. In Chronoswiss' own words its timepieces "cut a unique figure thanks to their authenticity, high-quality standards, and sophisticated technology".
There will be a limit of only 101 pieces per crypto-theme:
Bitcoin – the currency
NEM – the harvest
Ethereum – the contract
Zaif – the exchange
COMSA – the token.
With such scarcity Chronoswiss intend these to become collector items.
Cooperation with LuxTag blockchain platform
The details on each watch in the Chronoswiss Blockchain Series – the serial number and the warranty period – will register on the LuxTag blockchain platform LuxTag. LuxTag is a service provider which:
uses the latest NEM blockchain platform to combat counterfeit goods and theft
offers digitised tagging solutions for luxury goods
specialises in meeting the particular demands of the watch and jewellery sector.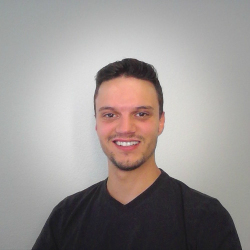 Mathias Schmid, Tech Bureau Europe Ltd, Switzerland stated: "With Chronoswiss as our partner, we were able to successfully manifest our vision of five cryptocurrency-inspired luxury watches."
Tech Bureau Holdings has established subsidiaries in the USA and in Switzerland which offer software and services for blockchain technology. Tech Bureau Holdings has also started Mijin v.2 as an open-source-project. Would-be users can test Mijin for free for 30 days as a private Blockchain over Microsoft Azure.
Enterprise Times: what does this mean
You cannot consider this Chronoswiss using blockchain as a major enterprise deployment. Only some 505 watches will register on the LuxTag blockchain.
Nevertheless, it represents a sound example of blockchain exploitation – deployed with care and in an appropriate high value, low volume environment. Enterprise Times believes there will be many more such examples as luxury goods industries understand the advantages. No doubt other high value manufacturers will follow.