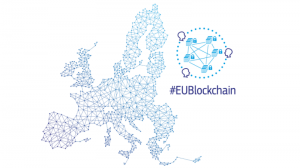 There were two developments last week which indicate how deep blockchain is penetrating enterprises. The first came in the form of a report from ABI Research (ABIR). This suggests that Microsoft has taken the top Blockchain-as-a-Service (BaaS) spot, followed by IBM and with most others trailing behind.
The second extends an existing European Commission (EC) blockchain initiative specifically to selected banks (as so often, the EC loves to play 'pick the winners'). Both merit deeper consideration.
BaaS
The ABIR report states that Microsoft's Blockchain-as-a-Service platform occupies the top spot, with IBM coming close. ABIR ranked 11 vendors currently competing in the BaaS space:
Alibaba
Amazon
Baidu
Cisco
HPE
Huawei
IBM
Microsoft
Oracle
SAP
Tencent.
The report adopted ABIR's innovation/implementation criteria framework. This analysed each vendor against metrics for:
Innovation: such as market penetration, proof of concepts, pilots and ecosystem support
Implementation: such as platform diversity, primary features, developer resources and integration with each vendor's own solutions.
Involved in blockchain projects since at least 2015, Microsoft today offers a host of services on its Azure cloud computing platform. The most notable, to ABIR, is the Azure Blockchain Workbench. While Microsoft leads, IBM follows close behind, with IBM ranking ahead in terms of innovation. To ABIR these two vendors stand out as being in front of the competition in terms of their BaaS offerings.
SAP heads the rest of the assessed vendor group. Next come Oracle and Cisco. As more recent entrants into the market, all three are accelerating commercialisation of their offerings as they aspire to provide feature-rich platforms, broad market range, dynamic ecosystem support and integration with both their own and third-party solutions.
The remaining vendors have BaaS platforms, at varying stages of maturity and deployment. The most recent, Huawei, launched only in October, 2018.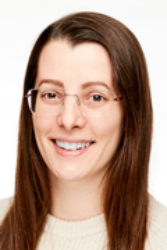 "The advent of cloud offerings in the space shows that blockchain technology is ripe for productization. Microsoft and IBM are capitalizing on the numerous proof of concepts and pilots that have been tested on their platforms in the last 2 years, the first of which are already being commercialized," said Michela Menting, Research Director at ABI Research.
"While IBM has some of the more advanced pilots to date, Microsoft leads on the implementation front, with a broad range of platform choices and deep integration with its existing cloud services."
The EC blockchain and banking initiative
The European Union, in the form of the EC, does not want to miss any blockchain train. To prevent this, the EC convened representatives from public institutions and the private sector in a conference entitled 'Uniting EU Industries to lead blockchain technologies' to garner support for a European Union blockchain-related strategy. Mariya Gabriel, the European Commissioner for Digital Economy and Society, and Roberto Viola, Director-General of DG CONNECT at the European Commission, played host. Spanish Bank BBVA was a participant.
This is not all that the EC is doing. It has launched the 'International Association for Trusted Blockchain Applications' (IATBA), born and headquartered in Europe. IATBA aims to bring together companies interested in exploring the potential of blockchain and distributed ledger technologies to transform digital services at a global level. BBVA is one of the five banks invited by the EC to join this partnership, due to its interest and experience in the use of blockchain and distributed ledger technology.
As the EC announced, this association will work to:
support interoperability between these technologies
develop sector-specific guidelines and protocols
promote EU standards across the world
provide information for the implementation of Europe's blockchain strategy.
In parallel, on April 2018, the European Commission started working on rolling out the European Blockchain Partnership (EBP). With the addition of Italy, 27 countries (including Norway) have now signed – though it is not clear who has not signed up. The purpose of this partnership is to develop a trusted, secure and resilient European Blockchain Services Infrastructure meeting the highest standards in terms of privacy, cybersecurity, interoperability and energy efficiency, and fully compliant with EU law.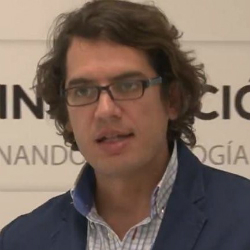 "At BBVA we fully support this initiative and are ready to get to work", Carlos Kuchkovsky of BBVA said as he stressed the important role such a common project could have in terms of establishing blockchain best practice and standards and at avoiding fragmentation on a European level.
According to Kuchkovsky, blockchain and other new technologies – artificial intelligence, for example – have to be understood as simple pieces that make digital ecosystems reliable. In this regard, he hopes that these types of projects will contribute to providing more clarity to the regulatory uncertainty that currently surrounds the use of these technologies.
\Nevertheless, he believes it is "essential to establish a system of governance that aligns the different participating industries and their objectives", which should represent different sizes of organizations and sectors. Finally, he reiterated that blockchain is not only a technology, but it engenders new business models creating a "tokenized economy" and "paving the way to a decentralised economy in the future."
Enterprise Times: what does this mean
The ABIR research interests, not only because Microsoft and IBM lead but that Amazon – generally regarded as the leading Cloud vendor by revenues – is not at the forefront. The salient point here may be that the ABIR assessment is more qualitative, in terms of innovation and implementation rather than by BaaS revenue. Knowing the latter would add extra spice.
As for the EC blockchain initiatives, the poison in the can most likely lies in its focus. As referenced earlier, the EC likes to make its life simple by choosing a small number of big players with which it is familar. Why only five banks? Was one an innovator like Poland's Billon or Estonia's Transferwise?  To deal with smaller, innovative, players makes for EC indigestion. That said, Enterprise Times applauds the EC's blockchain initiative but not its narrowness of focus.