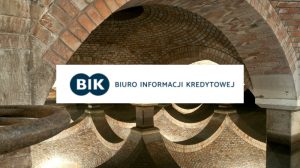 Billon and the Polish Credit Office (Biuro Informacji Kredytowej, or BIK, the largest credit bureau in Central and Eastern Europe) will implement blockchain for storage and secure access to customer information. Up to 1M businesses and 24M people in Poland may encounter the new platform starting this fall, depending on the roll-out.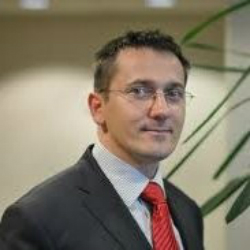 "Our cooperation with Billon is long-term. We believe that blockchain technology will transform how the financial sector communicates sensitive data with clients. Our solution will soon be expanded to include electronic delivery with active confirmation and remote signing of online agreements. It is also important that the solution meets the legal requirements of a durable medium of information, as well as the requirements of the EU General Data Protection Regulation, which comes into force this month," said Mariusz Cholewa, President of BIK.
Background on BIK
BIK is owned by PKO Bank Polski, mBank, ING Bank, BGZ BNP Paribas, Santander and Citi. It collects and provides data on the credit history of bank clients, credit unions, etc. from the entire credit market in Poland. BIK has the largest data collection on individual clients and entrepreneurs, including information on:
146.2 million accounts
belonging to 24.3 million individuals
a credit history of a total of 1.2 million companies, farmers and other entities, including 757 thousand micro-entrepreneurs
some 140M credit histories.
Individual clients can monitor their credit history through an online portal www.bik.pl. BIK Alerts service fulfills a social role and protects individuals against credit extortions or delays in repayment.
BIK and Billon
The Bureau exists to support the trust and safety of participants of business transactions in Poland by providing the most reliable and complete information to its customers. The implementation of Billon's blockchain technology aims to provide the Bureau with superior security, integrity and immutability of banking records. The Billon solution will be GDPR compliant, with guarantees of visibility, trackable history and full data integrity for any client-facing document which will include:
bank and loan agreements
insurance claims
telephone bills
terms & conditions.
BIK and Billon originally partnered in late 2017 to develop a solution for durable information. This need was defined by EU regulations and directives – such as GDPR and the latest MIFID II and IDD directives.
The partnership saw eight Polish banks participating in product trials. These established that Billon's scalable blockchain architecture was able to publish over 150 million documents every month (a number that would be more than sufficient for even the largest institutions to move to entirely paperless customer service).
The Polish Office of Competition (UOKiK) and Data Protection Regulator (GIODO) have approved the BIK/Billon solution. When running it will be one of the world's first Regtech compliant blockchain solutions and the only one with on-chain data storage and a mechanism enabling 'the right to erase personal data'. Currently, the major alternatives use hardware archive solutions such as legacy WORM drives. Compared to them, Billon's blockchain solution offers an anticipated 30% percent saving in TCO and ensures minimal upfront costs.
Billon blockchain
Billon has created a distributed ledger technology which enables the exchange of money and data simultaneously without issuing cryptocurrencies. Its highly scalable architecture of the next-generation blockchain relies on national currencies. It stores data in a secure, distributed network.
The integration of systems, data, money and identity processing enables novel solutions and business-ready products. These may be as for BIK but could also include money and data management, loyalty programs,  nanopayments and document repositories.
The jointly-developed BIK/Billon solution exploits the Billon's distributed ledger. This enables the recording of all events and objects in the form of subsequent blocks with each block containing a cryptographic reference to the preceding block.
The solution guarantees the integrity and irrefutability of recorded information in instances where there is a scattering of documents from different stakeholders. The system detects any removal of a block. Automatic repair then occurs. Once published, the system retains every document regardless of what happens to the original publisher. The guarantee is of long-term duration of storage and unblockable access to information. These are independent from the status of the contractual relationship between the service provider and the user.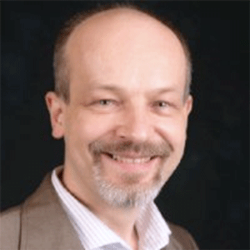 "Our partnership is a start of a true revolution in information management. Together we have shown that it is possible to move away from the constraints of closed central databases to a democratic blockchain-based Internet where every user will be able to control his or her identity," explained Andrzej Horoszczak, founder and CEO of Billon.
"The solution we have created with BIK provides the world's first GDPR-compliant blockchain platform which can streamline customer service processes and manage the implementation of customer rights such as the "right to be forgotten". This solution returns control of user data back to consumers, creating a level playing field between individuals and big corporations. The benefits of this solution can have an impact beyond the financial sector, and we anticipate that it will soon be adopted by institutions across industries such as telecommunications, insurance and utilities. It is our firm belief that the cooperation between Billon and BIK is the first step to introducing mass use of blockchain technology for trusted document management."
Enterprise Times: what does it mean
Billon has multiple patent filings for its technology. As significant, Billon believes it can deliver processing speeds which rival traditional centralised databases.
This is the crux of the BIK announcement. If the Billon technology can deliver, from autumn 2018, it will encourage interest:
not only in Billon
but others who are seeking a demonstrable blockchain with sustainable, commercial size performamce.
This means much rides on the BIK implementation. Enterprise Times will be keeping its eyes out for indicators and 'real life' proof points.