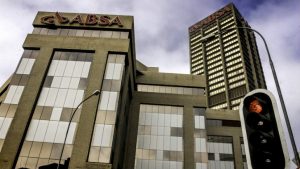 Sage has added a direct bank feed from Absa Business Bank. The feed according to a recent press release transfers account data direct into Sage Accounting solutions. Which systems this includes isn't completely clear but is likely to include those within Sage Business Cloud as well as a few others.
Previously Absa bank business customers will no longer have to resort to typing out data from statements or downloading information from their online banking system and uploading it into Sage for reconciliation. The new system ensures that the data is transferred and matched only once, and reduces the chance of errors significantly.
This will also save significantly administration time on the system and also improve the accuracy of cash flow as information is fed into the accounting system in a timely fashion. The finance team are also able to set rules against different transactions, automatically allocating and matching transactions to lessen their loads even further.
Carel Grönum, Managing Executive of Product at Absa, Commented: "The new service will free up significant processing time for our customers, reduce errors, and ensure that accurate statement data is posted to their general ledgers from a reliable and secure source. This enhances efficiency by giving time back to our customers to create value for their business, in line with our commitment to bring their possibilities to life"
Evolving strategy
Absa joins a growing list of international banks that Sage supports direct bank feeds for. The others include: HSBC, Bank of Scotland, Tide, Lloyds, RBS, NatWest, and Cashplus.
Charles Pittaway, VP Payments & Banking, Africa & Middle East at Sage, said: "Absa is taking significant steps to make it more convenient and customer-centric for its customers to automate and transform how they handle payments, make administration invisible and save time that they can spend on growing their businesses and their profitability.
"Automating as much of the accounting function as possible helps businesses be more agile and responsive to changes in their industries and the economy."
For Sage this is not just the addition of another bank but a carefully planned strategy as it aims to integrate its systems into banks across all its territories. Pittaway added: "Sage Bank Feeds is the first step towards unveiling our Payments & Banking vision to customers and accountants from around the world, with Absa being the first in South Africa to activate the service. Bank Feeds forms part of Sage's Payments & Banking vision to partner with banks around the world, to connect them with service providers, accounting solutions, and businesses, through a global platform."
What does this mean
In a recent article it was revealed that Xero has also created a partnership with Absa. Though it seems that this bank feed is not available until 2019. What Colin Timmis, general country manager at Xero SA did indicate is that it will help small businesses access funding. He commented: "It just makes it easier because traditionally to think about how a small business works it is a case of trying to manage your business, processing data, paying someone for the data, putting it into an accounting system. Now what we are saying is actually just connect your bank to a product and it flows across automatically." 
As Sage or Xero completes the bank feed integration the other will normally quickly follow This is because it is the banks that are often the cause for the delay in the process. The key outcome is that this is good news for small businesses in South Africa. More and more banks will need to add direct bank feeds to their portfolio to remain competitive. Absa is the latest in the list and will no doubt seek to leverage that in the near future.