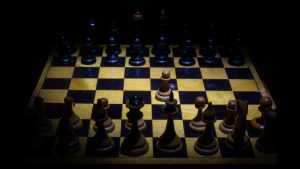 Infor has announced two partnerships that sees the company integrate its software with smaller third party vendors rather than acquire them. In its first announcement it unveiled a partnership with Donnelly Financial, LLC to improve the compliance offering around Infor Dynamic Enterprise Performance Management (Infor d/EPM). The second is a partnership with data extraction provider Itemize Corp for Infor Expense Management.
Better financial reporting
While Infor d/EPM produces the financial information to drive corporate decision making, there is still work to be done to make those reports compliant with regulations. This is where Active Disclosure from Donnelly Financial steps in. It streamlines the reporting process with a real time collaboration platform that enables the creation of XBRL compliant reports and filings. The online platform allows companies to access the EDGAR, XBRL and SEC specialists within Donnelly Financial to assist them with the creation of those reports and filings.
Craig Clay, president, Global Capital Markets at Donnelley Financial Solutions commented: "We are excited to partner with Infor to provide compliance solutions to their impressive roster of over 3,000 premier clients. This alliance is yet another important example of the strength of the relationships we work to establish with our clients through our insightful technologies."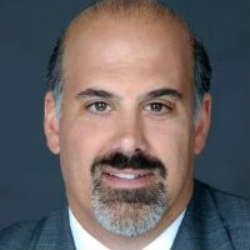 This is a smart move by Infor. From March 1, 2017 the SEC mandated Inline eXtensible Business Reporting Language (iXBRL) filings. The partnership enables a business to combine its compliance requirements with financial performance. It lessens the onerous load on finance teams at critical points in the year. What is missing from the report is an understanding of exactly how the two products will combine. The assumption is that data can be passed securely between the two as the release talks about "maintaining data lineage."
Mark Corsetti, vice president, Infor commented: "By working with leading organizations, such as Donnelley Financial, we're able to help drive our customers' overall business performance more effectively. We are always looking for new ways to help ensure that our customers have the most innovative applications, and premiere experiences with our solutions, and we will continue to seek new ways and partnerships in which to help make business more efficient."
Extending Expense Management
Itemize is a New York based company that extracts information from receipts and other documents. It uses artificial intelligence and OCR technology to convert that information into data that is passed to financial solutions such as Infor. The itemize app scans a receipt and creates an OCR text version. It then converts that into the structured data set required by financial solutions.
According to GetApp, Itemize already integrates with several other accounting/ERP applications including:
Xero
FreshBooks
FreeAgent
QuickBooks Online
Sage Accounting
Quicken
Microsoft Dynamic AX
This latest partnership is a step up for Itemize. It was founded in 2012 and has only raised $1 million in Angel funding since its launch (according to Crunchbase). James Thomas, Founder and CEO of Itemize commented: "We are excited about the opportunity to partner with Infor Expense Management. As corporate employees ourselves before starting Itemize, we recognize the burden employees bear in manually tracking expenses and entering receipt data into systems.
"We are pleased to support Infor in offering a solution designed to help address this challenge. In addition, the Itemize solution can also help financial managers streamline the task of monitoring policy compliance via improved data quality. We are thrilled to be partnering with an industry leader in the expense management sector who can help enhance our platform."
Partner not acquire
In the past Infor might well have looked to acquire such a company and integrated the technology into its own. The partnership route is a new one and allows them to consider future options. Rivals Concur and Expensify already have this functionality built into their mobile apps.
Analyst Robert Kugel, Senior Vice President at Ventana Research observed: "As anyone who travels or entertains for business can tell you, expense reporting is a pain that saps productivity – both for the person incurring the expenses and those who have to account for it. So, it's good news that Infor has partnered with an expense document data extraction vendor, Itemize, to help streamline the process. Itemize enables Infor Expense Management to capture data from images such as smartphone photos of receipts so that road warriors don't have to enter the information by hand."
What was missing from the announcement was whether Infor customers will benefit from a discounted price from itemize. Itemize pricing starts at $9.99 per user per month. It also has an option for $99.99 per user per year. For many this price may be a barrier to entry unless Infor has negotiated a reduction for its customers.
There is no mention of whether the relationship with Itemize will go further than just expnses management. The technology already extends to extracting data from invoices. It also has a UK VAT extraction capability. Infor has other products that this technology could be useful for such as Contract Lifecycle Management.
What does this mean
This is a good move by Infor. It is looking to ensure its point solutions are best in class. Rather than a bonus for its ERP solutions. By adding the compliance functionality to d/EPM and the receipt automation to expense management it does this. Both products will now place better against rival offerings.
There is no pricing available for the ActiveDisclosure solution. There is also little information available about the technical integration between these systems and whether it is even yet available. The first customer use cases will be interesting to hear about.