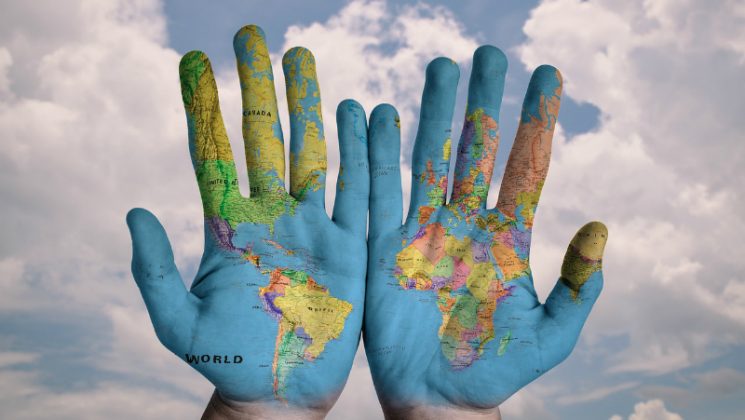 "The competition for quality tech talent is brutal!" says tech entrepreneur Sidney Minassian. The Aussie native earned his stripes in the Silicon Valley and has gone on to run successful businesses. Current ventures include data analytics company Contexti, and tech sales training firm SalesNative.
Sidney calls out the key issue. "The major tech giants and the businesses with venture capital funding that gives them unicorn status (valuation over a billion dollars) are able to attract the best talent. Their reputation and salary packages make them hard to beat. If you don't fit in to one of these two categories, you need to come up with a watertight strategy for attracting talent."
Digital transformation deepening demand
It's been said that every company will eventually become a software company. Innovations such as artificial intelligence, IoT and blockchain are accelerating the digital transformation of many sectors. This is making the prediction come true. The result for business in any industry, including banking, media, retail and manufacturing, is that technical hiring has become a C-suite priority.
In the competitive global marketplace, businesses are vying to attract people with the skills needed to help them adopt new technologies. The focus is not just on IT staff, but on people in all departments being technically aware. From marketing to business development, there's a wide range of tasks that every company must be good at to succeed, and tech savvy experts in these fields are vital.
However, it's impossible to make progress in the digital world without getting the backbone of tech skill in place. Computer software engineers, data scientists and IoT designers are among the most sought-after professionals. Their worth is enhanced because demand by far outstrips supply.
Canada is one of many countries facing a tech skills deficit. According to a study conducted by the Information and Communications Technology Council, it is facing a shortage of 216,000 workers by 2021. One way that it is addressing the problem is by tapping into talent pools around the world.
Make an attractive offer
Sidney comments: "While many businesses think about expansion or relocation of their businesses to places where there is a healthy supply of tech talent, such as Silicon Valley, there is an alternative. Instead, they can stay in their home city and create incentives to attract expats.
 "It's a matter of communicating the value of the opportunity above and beyond the job title, salary and benefits package. How does living and working overseas enrich their life journey? On a personal level, experiencing new cultures can be very rewarding. In career terms, it can give individuals an edge – a valuable experience that gives their résumé stand-out."
Benefits of expat talent
Sourcing tech talent globally may appear to be an epic task, but the benefits are huge. Expats don't just bring skills. They offer creativity and ideas that can help colleagues see challenges with a fresh perspective. Sidney says, "Bringing an expat into your company adds to strength of diversity to your team. It can be a rewarding experience for teams to welcome people from another country, learning alternative approaches that can bring about positive change in your organisation. 
"It's even more beneficial when your expat comes from a city or country that is ahead of the curve for the industries you serve. Their experience can give you a valuable head start."
Global recruitment hacks
It can be a daunting challenge for HR teams to recruit internationally. One straightforward route is to research the universities and companies in other countries that are renowned for producing strong talent. However, this alone is probably not going to be enough to headhunt the best people.
Whereas you may be familiar with the places to look for candidates in your own country, throwing the net world-wide involves a steep learning curve. Degrees and CVs are less relevant than finding out what people can do when they are given a free rein.
One tactic is to refer to open-source projects. Contributor's work is public, so you can get an insight into how they code and relate to collaborators over long periods. Open-source code is like a torch, shining a light on people that you would never discover on LinkedIn.
Hackathons are another emerging approach used by recruiters to find the best technical talent. Virtual hackathons provide an opportunity to discover 'star' programmers in China, India, Europe and other countries. You can see what they are capable of, as they battle for first place.
Once you have drawn up a list of receptive candidates, your interview process will need to be modified. To avoid the cost of flying interviewees over, some of it must be done remotely. A take home assignment may help whittle down prospects, and first interviews can be done on Skype.
Due to the expense of global recruitment, it's essential to match-make candidates meticulously. You don't want them returning home prematurely. Producing a video tour of your headquarters can be a good way to help international candidates learn about your business. This allows them to assess how their motivations and values align with those of your company.
Understand the process and complexity of bring people onboard
Once you have set your sights on the candidate you want to bring on board, there are a number of time-consuming hurdles to overcome. In addition to picking through the fine print of the immigration process, you need to fully prepare the individual (and maybe their family as well) to uproot their lives.
This may involve connecting them with advisors from many sectors (for instance, real-estate, language training and cultural coaching). Providing support throughout their relocation and after their arrival is an enormous commitment. Putting them in touch with an Expatland E-Team in your city is a great way to help them access professionals who provide essential expat services.
History repeating itself
When discussing the globalisation of business, it's important to zoom out to see where this all began. Business should recognise that borrowing talent from other countries is nothing new.
In fact, the beginnings of the globalised world we know today started in antiquity The Roman civilisation grew because of the willingness of its population to accept outsiders. Since then, expat communities throughout history have transformed the economy and culture of the places they settled, enabling an exchange of skills and ideas between nations.
In my opinion, the world's 244 million expats are the '3% changing the world'. They are highly-driven, socially aware and 'global' in their outlook. It's encouraging to see a new era for the global workforce opening up, as increasing numbers of businesses widen their horizons to recruit from all over the world.
[1] Global People Movements, a report published by the Legatum Institute Foundation in partnership with Oxford Analytica by Philippa Stroud, Rhiannon Jones and Stephen Brien, June 2018
---
Expatland Global Network provides a community of E-Teams in popular city destinations to help with every aspect of the expat journey. There are now E-Teams in Singapore, London, Sydney, Melbourne, Auckland and LA, with many more planned. These teams bring together vetted professionals across a range of sectors, including visas, tax, relocation, insurance, real-estate and much more. Giving clients access to many expat services through one point of contact, Expatland's mission is to make life easier for expats on the move.