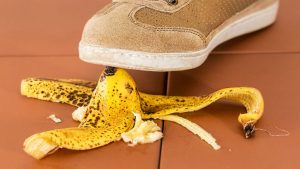 I never thought about running my own business until the opportunity presented itself and 10 years ago  A City Law Firm was launched. Along the way, I made good decisions but more importantly, I made mistakes – and quickly learned from them.  Now, as I support other entrepreneurs and start-up companies through their journeys, I use my experience to help navigate them through the pitfalls that lie ahead.
So, what are the biggest mistakes entrepreneurs (including myself) can make?
1. Choosing the Wrong Partner(s)
This is often the first mistake. Choose the wrong business partner or investor can be costly. In addition to the financial impact, your reputation is at risk so it's important to have a co-founder's agreement in place and ensure you are all working to the same aligned goal.
When starting a business, many entrepreneurs forget to have those difficult talks, about exit plans, death, what if you divorce, financial struggles, investment and much more. This is especially true if starting a company with friends or family.
What happens if someone offers to buy the business or you need an investor? What happens if you want to leave or your partner isn't pulling their weight?
An agreement is vital and getting this in place from the very beginning avoids disaster further down the line if you face disputes. It also makes sure that as you grow you keep discussing the future together.
2. Get Support
Starting a business means cash flow is often quite tight and business owners will try to juggle 3-5 people's jobs until they can afford to recruit. They may also avoid hiring professional advisors. I have also seen owners try and handle aspects of the business they're not trained in. These include legal matters, accounting or branding. It's easy to think you can do it all but having the right team is paramount to success. Downloading a template and filing accounts can seem straight forward. However, it is later when the mistakes, wrong allocations and missed issues are flagged up that cheap and cheerful templates let you down and ultimately cost you far more money.
3. One Step at a Time
Securing large established clients and the "lucrative" contracts that come with it is an aspiration many entrepreneurs have. But it can be disastrous to obtain it too early in the journey.
One client I represented, took on a contract and the extra staff to service this amazing venture, but he had no contingency plan. The completion was pushed back six months which meant he had to fund the staff and office space for an extra six months without being paid. Sadly, he couldn't and the business folded.
Carefully plan the next step up and ensure you have a plan B if things go wrong.
4. Employees
When you're in the position to employ staff, it's important to keep them motivated and cultivate an environment people want to work in.
Whilst keeping your team happy is imperative for productivity, some business owners overlook the importance of a good employment contract.
Bad relationships and access to sensitive material can lead to employees leaving and potentially competing against you. Have water-tight contracts, restrictions and terms of confidentiality in place that caveat anything like this happening.  Ensure your processes and policies are consistent and clear; reviewed; monitored and enforced. If someone is accessing your trade secrets unnecessarily ensure you can detect and deny access to minimize potential damage. When an employee leaves these processes will help you control how to stop information leaving with them. If someone is unhappy you can protect your business from reputational and actual damage.
5. Not Having Sufficient Cash Flow
Cash flow can cripple the most established businesses. Poor financial management and overspending can have a huge part to play.
Get savvy with money and ensure you have a strong team in place to forecast big expenses such as tax bills, office repairs or even legal issues.
Make sure your contract terms and invoices are consistent; be clear on your price structures and never procrastinate if you are not paid on time. Train your clients and staff to recoup costs within those agreed guidelines as it's easy to slip and everyone become comfortable with late payment. Add interest terms to your contract as a deterrent and you then have something to use later to promptly recover unpaid bills.
Don't over extend credit and make sure you know who your offering credit to.
6. Be Selective
In the excitement of building a business, we can sometimes take on clients without real consideration. As hard as it might be to say 'no', it's important to be selective. Take on too large a client you can over extend yourself. Taking on too many clients can have the same effect. What do you want? What can you cope with realistically? Do you have a back up plan if more is required?
My advice is to carry out due diligence and watch for warning signs of them being unable to pay you. If they start bartering too much on fees walk away. If its outside your comfort zone be clear that you can genuinely service them.
7. Finding the Right Balance
If you are investing in several businesses, sharing your time amongst them can be a difficult balance to strike. Entrepreneurs love to overstretch themselves, but it can be detrimental to you, your staff and your business.
Alternatively, if you are focused on only one business, don't micro manage staff members as they can lose motivation.
Getting the balance is tricky but essential.
8. Expectations
As we all know, some things will never go to plan or conclude on the deadlines set. As an entrepreneur, we want to be in control but it's not always possible and we have to adjust our expectations.
I've learnt to be realistic and set achievable goals for me and my team.  Otherwise it will seem that you are always winning bronze rather than gold.
9. Know the End Game
Are you going to sell, take on investors, expand overseas or run the business to pass on to your family? Plan your exit early on and make this clear to others. It is absolutely key to achieve this aim, otherwise no one knows the ultimate goal. A business plan and shareholder's agreement are key to this. In addition your Wills, mission statements to staff and investors should be clear about your end game. Not planning this early on means you are now driving the business to an end goal and it prevents people getting on board too
10. Don't Make It All About You
If you decide to sell the business, it's important for the brand to stand alone without you.
No one wants to buy a brand or company whose goodwill and reputation will be lost if you walk out the door.
Some entrepreneurs think it's all about 'them' but actually, it's about having a fabulous team who deliver exceptional service. It's also about owning and protecting your IP be it the design, patent or logo and ensuring this creates goodwill.
---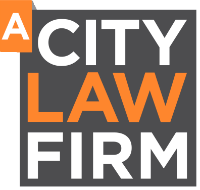 In the meantime, if you can't wait, you can contact us directly for impartial advice by visiting our website http://www.acitylawfirm.com/ or emailing [email protected]
Karen Holden is the Managing Director & Founder of A City Law Firm who practise both commercial law and litigation, having been admitted to the roll in 2005. If you require further advice or assistance, please do not hesitate to contact [email protected]
A City Law Firm Limited is a leading entrepreneurial law firm in the city of London, with a dynamic and diverse team of lawyers. It was awarded most innovative law firm, London 2016 and Business Law firm 2017. They specialise in start-up business law, the tech industry, IP and investment