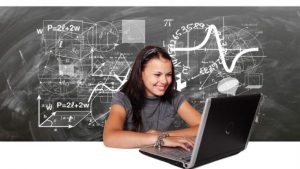 Oracle has announced new offerings as part of the Oracle Academy. The Oracle Academy was set up to provide free training to help students and others gain skills and knowledge around Oracle products. There are three new initiatives that form part of this wider offering. These are:
Education Bytes: These are short format, flexible learning modules. They cover subjects such as database, programming (such as SQL, PL/SQL, R and Hadoop) and data science concepts and skills. The short format enables students to complete course elements on the move, maximising their available time. The components consist of Hands-On Labs, Projects and Challenges, and Videos and Presentations.
AI and Machine Learning courses: This is a new course for both artificial intelligence and machine learning. The course is targeted at advanced undergraduates studying computing. Through the course the students will design, implement, and demonstrate a machine learning solution in Java. The solution should solve an organisational or a real-world challenge. The pre-requisites of the course are Java Foundations and Java Programming classes.
Entrepreneur Video Lectures: Leveraging the Oracle Global Startup Ecosystem the Oracle academy has recorded entrepreneurs sharing their experiences and knowledge around setting up and growing businesses. The executive all participate in the startup program that Oracle runs.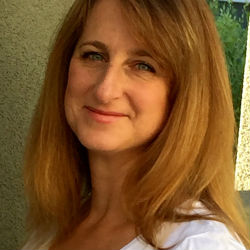 Alison Derbenwick Miller, vice president, Oracle Academy commented: "As technological innovation increasingly drives our global economy, computer science becomes a critical component of any well-rounded education. Oracle Academy's new computing coursework and learning experiences will augment that education, open more opportunities and further inspire our emerging generation of innovators."
The Oracle academy: Free and open to all?
The Oracle academy is available free of charge to both individuals and institutions. Individuals need to be registered with an education Institutions. that institution must offer secondary or higher education. In addition, once accepted it must complete an annual survey to retain membership.
The academy includes a vast range of resources. These include:
Classroom resources
Access to docs.oracle.com
Access to NetSuite training collateral
Physical access to professional development courses
Discounted Oracle and NetSuite certification
Access to the Oracle Academy community
Over the last fiscal year more than 6.3 million students have accessed the academy from more than 15,000 institutions in 128 countries. These latest courses should help increase that number even further.
What does this mean
The Oracle Academy is an incredible facility for existing students looking to increase their knowledge of computing with the aim of a career in IT. For Oracle it allows them to reach individuals and train them in the knowledge that will help them gain roles in the Oracle ecosystem. This symbiotic relationship ensures that both students and Oracle benefit. For Oracle, while there is a cost in setting up and running the academy it also gives them access to institutions across the globe. From this they are able to create a wider commercial relationship with those establishments.
The caveat for students is that their institution has to be willing to complete the survey for them to have access. Their application also has to be approved by Oracle. What isn't known is how rigorous that process is and whether any establishments, especially secondary schools have been rejected.
The Academy is not available to corporations or their employees though. This is unlike Salesforce Trailhead which is available to anyone wanting to learn about Salesforce.