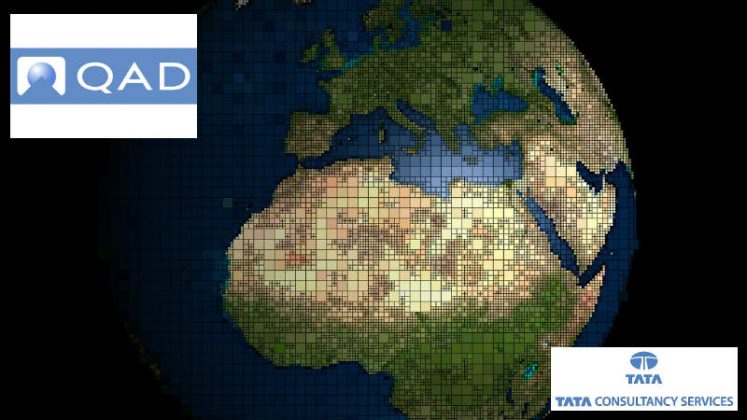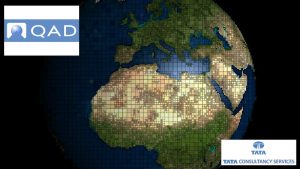 QAD has announced that it has signed a System Integrator (SI) agreement with Tata Consultancy Services (TCS). The agreement will see TCS provide functional consulting and implementation services on large engagements globally.
QAD Vice President, Global Services, Robin Riordan commented: "Our QAD Global Services strategy is to expand the ecosystem of certified partners. This partnership with TCS supports that strategy. As a global company, we need to have the capacity to implement large service projects around the world and working with top companies like TCS helps to provide us with that capacity."
Extending an existing relationship with QAD
TCS already offer business and consulting services around QAD. This agreement extends that to becoming a more formal partner especially around implementations. TCS already has more than 400 QAD IT and business consultant that delivers services to clients such as Eaton Corporation.
Gregg Fleck Vice President Manufacturing center of excellence in IT, Industrial sector, Eaton corporation commented: "We run all of our QAD MFG support through the team. Their service levels are fantastic."
Tata has also worked out a methodology to combine both onshore and offshore expertise. This may help to keep costs low in future implementations. Fleck described how this works for the service and development services he obtains from TCS.
"We've worked with TCS on an onshore offshore arrangement where we always team up with a couple of resources. One that can engage with us on site and move with us and be onsite and embed shoulder to shoulder with our teams. And another that's really providing cost effective services from offshore. We are coordinating over these times zones and that data, that technical skill and the cohesiveness of the team has really helped us keep costs down and deliver on time."
What does this mean
For TCS this is an endorsement of the skills they already have and should enable them to win more business both for themselves and QAD. Akhilesh Tiwari, TCS Global Head, Enterprise Application Services commented: "We are very pleased to be partnering with QAD. Our continued focus will be to work closely with QAD within their comprehensive portfolio of agile cloud solutions to empower the digital transformation journeys of our shared customers across the globe."
For QAD it brings on board a respected global SI to supplement its partner network. That network already has a presence in 100 countries. TCS has more than 400,000 employees of 143 different nationalities based in 46 countries. In addition, it is also a global partner of SAP and a platinum cloud elite partner of Oracle. With customer advocates such as Eaton Corporation, expect to hear of some new implementations over the next few months.