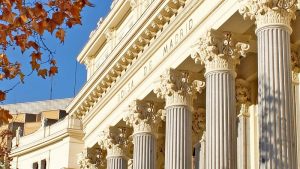 CNMV, the National Securities Market Commission (CNMV), BME and a group of financial entities formed by Banco Santander, BBVA, BNP Paribas, CaixaBank, Commerzbank and Société Générale have collaborated during the past year on a project called Fast Track Listing (FTL). This uses blockchain technology.
The pilot test has shown that it is possible to reduce by more than 70% the time needed to register warrant emissions. This improves efficiency plus it guarantees the safety of processes.
The CNMV FTL pilot
The FTL pilot's objective was to:
simplify the processes
reduce the time needed to register the issuing of 'emissions'.
The project, which is collaborative, has included the completion of a proof of concept. The latter has completed successfully. It consisted of the registration of an issue of warrants.
The test showed it is possible to execute the process in 48 hours, a 70% reduction. The comparson is with an average of more than a week. The improvement occurs because of the:
connection of all the systems (to the blockchain)
automatic validation of requirements
transparency.
CNMV has decided to continue working on the possible uses of this technology in its processes and will continue with this project. BME and all issuers of national (BBVA, Caixabank and Banco Santander) and international warrants (BNP Paribas, Commerzbank and Société Générale) have agrred to contine their contributions.
Enterprise Times: what does this mean
The core consequence is that the CNMV states that the use of blockchain technology can:
improve efficiency in time and resources
increase security
increase the traceability of processes.
From a regulator, this is a valuable conclusion and blessing – and rare. All too often the blockchain world finds itself dominated by claims for blockchain authenticity which go untested or unproven. This is a notable exception and welcome.
The CNMV blockchain pilot is also an excellent demonstration of how complex, often manual processes which involve many parties but have a narrow 'window' of opportunity best suit initial blockchain implementations. Supply chain is another such example as is trade finance. It would seem that a requirement for blockchain success involves all of the following four aspects:
a narrow, well-defined business problem
existing slow, complex and paper-based processes
many participants
multiple organisations, all of which need reliability and transparency.