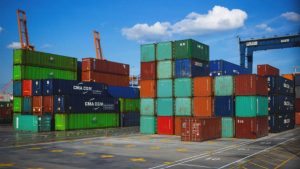 Oracle has announced that it has improved its cloud based warehouse management solution. It has delivered improvements to the functionality, user experience (UI) and deeper integration to other Oracle solutions. The full release notes are available here.
Yard management added
A key delivery of this update is simple yard management.  This enables companies to have visibility of goods held within trailers within a yard or dock. Oracle has added a new location type, yard. Yard locations can be created, edited, copied or deleted. It is also possible to filter a list of yard locations for easy selection
This enables customers to identify which trailers are high priority, where they are located and therefore which should be unloaded urgently to speed up order fulfilment. Oracle has had a sophisticated yard management solution for some time on premise. Some of this functionality is now available for cloud users.
The issue of visibility is critical to customers. In Peru, Eduardo Gonzalez de Boado Halcon, vice president of Supply Chain at Supermercados Peruanos commented: "We were consistently running out of inventory and needed a scalable solution that would deliver real-time visibility into inventory to grow our business. Since implementing Oracle WMS Cloud, our stock outs have reduced by 80 percent and our market share has increased by six percent, which equates to a lot of revenue."
Other features added
The solution also now enables the scanning of multi element 1D and 2D bar codes. This includes the ability to design and print multi element barcodes using the label design.
In addition, Oracle has added 10 more language support packs. These are: traditional Chinese, traditional French, German, Italian, Japanese, Korean, Polish, Russian, Thai and Turkish. These are in addition to simplified Chinese, Spanish (Worldwide), Portuguese (Brazilian), French (Canadian) and English.  It has also extended the list of attributes that can be assigned to inventory.
User interface gets makeover
Oracle has also delivered a new browser-based user interface. This should help the look and feel of the product through simplification of the user experience. Importantly, Oracle WMS Cloud now looks and feels similar to other Oracle SCM Cloud applications. This includes the login page, home screen, application colours and icons.
Integration extended
The solution has been opened up with the addition of RESTful APIs. Customers can now build customised extensions to the standard WMS functionality. This enables them to tweak some data points in relation to specific issues, each of which is dealt with differently.
Oracle has also worked on delivery integrations to it own software stack. Using Oracle Integration Services (ICS), WMS is now integrated to Oracle Inventory Management for inbound logistics, inventory operations and outbound fulfilment. This accelerates source-to-settle and order-to-cash flows for Oracle ERP and SCM customers.
What does this mean
The addition of yard management is important. It extends the breadth of the cloud solution and will open up new markets for the cloud solution. Market Research Reports Search Engine (MRRSE) has released a new report on the Dock and Yard management systems market. It shows that this is due to grow at a CAGR of 13.9% between 2017-2025, from a base of $2.377 billion in 2016. The functionality is also relevant for retail and ecommerce companies as they look to scale up and deliver an improved customer satisfaction.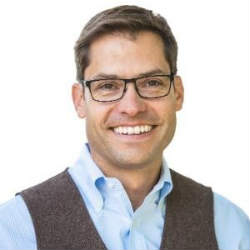 There is an inexorable movement to the cloud. Organisations looking to replace decade (or more) old systems are now thinking cloud as a fundamental requirement for new systems in most cases. Improving external wifi also enables mobile devices within docks and warehouses despite their size. That Oracle has improved the functionality of its solution is also good news for NetSuite. It was one of the few Oracle applications that the solution integrated with.
Diego Pantoja-Navajas, vice president, WMS Product Development at Oracle commented: "Today's eCommerce driven economy has changed customer expectations for fulfillment, and delays or inconsistencies can significantly impact customer satisfaction and loyalty. The extended capabilities to Oracle WMS Cloud enable companies to gain greater visibility of inventory so they can implement more rapidly, reduce costs, optimize inventory levels and deliver consistent, high-quality customer experience."