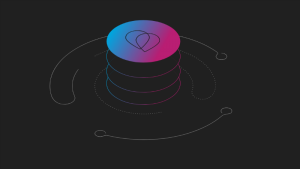 BABB is a UK-based financial venture which claims to use blockchain technology and biometrics to offer access to banking services for anybody, and especially the unbanked in North Africa, the Middle East and India. It is soon (expected July, 2018) to hold an equity crowdsale to raise money to cover the regulatory and legal costs of obtaining a banking license. This will open up the opportunity to invest in BABB.
BABB and banking
In developing a new form of banking, BABB wishes to address some of the problems in modern financial markets, especially lack of access to banking services. Significant portions of the world's population do not have a bank account or any means of opening one. This constrains their economic activity. They cannot buy houses, gain education, start businesses or take any number of other steps necessary to improve their economic situation.
BABB hopes to solve this problem in two ways:
by increasing the number of people who have access to banking services
creating a platform for services which are crowdsourced rather than provided by banks.
With the BABB app, individuals and businesses can open a bank account easily and securely by providing biometric identification. Once identified, customers will be able to:
send and receive money
lend and borrow
exchange currencies
and more.
In doing so they will:
rely on blockchain-based banking within a safe, regulated environment
increase the total number of potential sources of money
enable those who have never used banking before to have what is routine for most.
in a white paper BABB says: "BABB will offer a bank account on the BABB platform, compliant with UK regulations, available to any eligible person or business in the world, instantly, without the need for a UK address or credit history. To open a UK bank account with BABB all you need is a valid ID document such as a Passport or National ID card. Access to basic account services will also be available to those without identity documentation by merely using biometric authentication and peer-verification from someone fully identified.
"We leverage blockchain technology to facilitate the movement of fiat currencies anywhere in the world instantly, cheaply and securely. Through tokenization, BABB can host any fiat currency on its platform, as well as our own native cryptocurrency, BAX."
The central bank dimension and BAX
Besides expanding access to banking, BABB seeks to address some of the most serious problems in the cryptocurrency market. BABB will offer central banks the technology they need to issue and regulate their own digital money. A central bank, for example, can use the platform to begin issuing digital tokens, which they can peg to the value of the fiat money that they print. This adds an additional layer of stability to the cryptocurrency market. Currencies may be less likely to fluctuate wildly in value when tied to another form of money. It also makes it easier for central banks to analyze and regulate a digital financial system.
In addition to letting central banks create digital currencies, BABB offers a cryptocurrency of its own: BAX. BABB users purchase this 'coin' in order to access the platform's services. The currency can also be used for fundraising and to facilitate currency exchange.
Users will be able to exchange this currency with others on the BABB app. They can also use the Black Card, a 'decentrcard' issued by BABB, to make purchases with BAX in affiliated shops. By releasing its own currencies and card, BABB hopes to make it easier and quicker than ever for ordinary people to use payment cards, further improving the accessibility of financial services.
The BABB proposition and equity crowdsale
BABB will provide potential customers with access to a bank account and banking services through an app. With this app, due before the nd of 2018, customers open an account on their smartphone by taking a selfie and saying a passphrase. They gain access to a peer-to-peer network which makes it quick and inexpensive to transfer money, lend to and borrow from other users, and exchange currencies.
BABB seeks to revolutionize the financial industry through innovative applications of blockchain technology. This is why it developed BAX which underpins the platform. Thus far BABB has raised US$20 million in a token sale.  During the public token sale, some 10,000 people bought BAX.
The equity crowdsale, if successful, will allow BABB to expand its efforts further. It chose this route for raising money as an example of BABB's commitment to bridging the gap between the crypto world and the existing financial system. The platform will hold the crowdsale through CrowdCube. Investors who participate in the sale will receive equity in BABB Group, the parent company of both the bank and the software company.
Enterprise Times: what does this mean
BABB's analysis is the existing banking system is built on an outdated infrastructure which no longer serves the interest of its retail customers or the microeconomy as a whole. Individuals, partnerships and SMEs struggle to obtain affordable funding from traditional banking – and often find themselves excluded or ignored. Exacerbated by the consequences of 2008 financial crisis, rising discontent is a feature of attitudes to traditional banking institutions. So far so good.
Where Enterprise Times has concerns is with BABB's assertion that it "leverages blockchain, biometrics and machine learning to offer revolutionary decentralised banking services for people across the globe. Regardless of background, location or income, BABB will offer a UK bank account to anyone in the world, helping increase financial inclusion and social integration, while also empowering local economies to generate wealth for themselves.
"We will connect people and businesses to a frictionless new global financial system which revolutionises the existing micro-economic ecosystem through advanced technological, social, economic and regulatory capabilities.
"By combining social connectivity with accessible banking (social banking), we are building a global banking network fostering international collaboration and inter-community engagement. In essence, BABB is building a decentralized bank powered by the blockchain, operating a full reserve and integrating digital currencies all around the world."
One cannot fault the grandeur of the BABB claim, nor its pretensions when offering its understanding and capabilities to central banks (BIS, it is time to move over?). What puzzles ET are the blockchain claims. Nowhere that ET could find is there a detailed description of:
how BABB will deploy blockchain technology
what blockchain technology will be the base
what advantages blockchain will bring to customers.
For example, will everybody be able to see everybody else's balance and transactions? This would be transparency in its ultimate form.
For ET the BABB mission is reasonable. Modern retail and commercial banking, and possibly central banking, needs challenges. Perhaps it is the BAX, another cryptocurrency, which is the clue? Is BABB sophisticated rationale for yet another cryptocurrency? Or is the blockchain claim just that, more wrapping of a cryptocurrency proposition in blockchain gilt to make a cryptocurrency seem more attractive.