FinancialForce has announced that Methods had seen "a dramatic improvement in business performance and customer service". Enterprise Times decided to take a closer look at what the professional services company had achieved. Methods is a professional services firm that advises the public sector in the UK on digital transformations. Its customers include The Home Office, HRMC and the NHS. Stephen Horrocks, CFO at Methods answered some questions posed to him.
Transforming the transformer.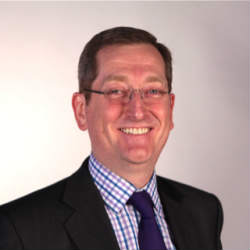 Methods were already a Salesforce customer and FinancialForce was the natural choice for the company to invest in it. Horrocks commented: "We selected FinancialForce as it met all of our requirements to digitally transform our financial and operational aspect, and we were already using the Salesforce Platform."
They chose to implement both Financial Management and Professional Services Automation (PSA), at the same time as redesigning the back office operations. Completed in November 2016 the implementation project took only six months. It was completed in line with budget. There was no interruption to customer billing or supplier payments and only a minimal interruption to business operations.
What was that "interruption" during the implementation? Horrocks was clear in his response: "During the year of the project implementation Methods restructured from six companies to three which took eight to ten weeks of planning plus a weekend's work. It found no interruption to the business due to system quality and the understanding Methods had of its new capabilities. It fully supported the business transformation. The system was offline for two weeks, but that was so Methods could handle the data quality side, rather than anything related directly to the technology being implemented."
Methods also implemented the solution with virtually no customer development according to Horrocks. This is important as it means future upgrades can swiftly be taken advantage of.
Benefits were rapid
Methods benchmarked its performance and measured them again after six months. However, when Horrocks was asked about the benefits he saw he answered: "The project deliverables met and exceeded the initial objectives related to when Methods expected to see benefits. Methods thought it would take two to three months to see benefits but some were apparent from day one and more within the first four weeks following go-live. This was down to the ease of use of the system and the information and quality of data Methods was able to extract."
The result of this Horrocks added was: "It has enabled us to focus further on strategy and business growth as well as cope with the rapid change in business models and adapt quickly in the new services economy."
For the finance team there were some specific benefits. Prior to implementation Horrocks explained there were problems with the audit process. He explained the before and after:" We had lots of issues with cut off management, correct revenue recognition and intercompany that automations of processes with the new system has completely solved. "
Standard processes also improved. Between November 2016 and March 2017 DSO (days sales outstanding/revenue to cash) was reduced by 14 days. We asked Horrocks "Are the benefits fully realised yet?" He replied: "For the first phase yes. However, having now got the finances firmly under control, we are now going through the next round of improvement making reporting efficient, and getting monthly bottom up P&L forecasting working effectively. Effectively we are trying to do even more with the same resource."
For the finance function this translates into a 40% cost saving. This was achieved by having a single solution to deliver timesheets, accruals, invoicing, and revenue recognition. In turn this has enabled Methods to move half of its back-office team to the front office. While Horrocks was unable to share customer satisfaction metrics, this should have improved it.
The data, customer, pipeline, financial and operational is also now on a single platform, Salesforce. This enables Horrocks analyse a single source of information to drive further insights to take actions on.
Operational improvements
Implementing the PSA solution on the Salesforce platform has also brought some significant benefits. Especially the simplification of the timesheet process from data entry to approval according to Horrocks.  He explained: "In a professional services company timesheeting and resource scheduling are the foundation of nearly all financial transactions from cost accruals through to revenue recognition, and revenue forecasting is based on these. Using the power of the Salesforce platform most of these transactions are automated from the point of approval of a timesheet, massively reducing admin cost and ensuring consistency of management information back to the same source data. This level of integration and automation was implemented in a short period of time without the need for custom development."
Specific improvements saw a reduction in errors on timesheets by 95% and timesheet submission non-compliance reduced fourfold to under 5%. In addition, Horrocks confirmed that duplicate timesheet no longer happen. He highlighted seven further benefits to the operational processes:
Provision of revenue forecasts based on project resource schedules.
Ability to review project margins to understand the causes of poor performance.
Ability to properly identify the dilution impact on its P&L of resale of third party goods and services
Analysis of weekly utilisation by staff member and resource pool and division.
Where utilisation has been low, identification of where non-billable time is being spent and the cost of that to the company.
Systematic split the cost base of the company between direct and indirect cost identifying where overheads have been too high.
P&L's by project, activity, cost centre, division, and company.
Revenue forecasts were not even possible before FinancialForce, now they are available within a day. We asked Horrocks where they will take the PSA solution next. He replied: "The initial benefits have been realised but we now need to move the system from an administration tool to an operational project management tool."
Was he looking for any specific improvements? "With the release of Lightning we are now putting in a major push on look and feel and user experience – something that wasn't possible to do before Lightening and which we needed some experience on using the system and processes before we embarked on it. We are also now looking at reporting generally leveraging Einstein or possibly Tableau."
What does this mean.
Methods has grown substantially from £40 million revenues in 2014 to £70 million in 2017. The transformation in both its finance function and its service organisation is substantial. This is demonstrated by the reallocation of staff from the finance team to the front office. The company is now prepared for further growth from its 171 permanent staff.
James Stirk, VP and GM EMEA, FinancialForce commented: "Methods is a perfect example of demonstrating the power of a platform-led approach. It was looking for scalability, process automation, improvements in efficient, financial and operational management and to refocus resources from administrative to a more considerable value-add. We're proud to have implemented this solution in six months and helped Methods transform to drive profit as it continues rapid growth."
That profit is sustainable through the increased automation and potential impact to customer satisfaction that Methods are starting to realise.Business