NetSuite has announced a new head of EMEA following the departure of Mark Woodhams. The news was announced in a blog by David Turner, Senior Marketing Director, EMEA, Oracle NetSuite.
Nicky Tozer will take the helm at as Vice President of EMEA, Oracle NetSuite from July 1st. She was previously responsible for growth in Benelux and the Nordics at NetSuite. In addition she was involved in the company's expansion in the UK and Eire. Importantly for NetSuite her presence predates the Oracle acquisition although, like Woodhams, she had worked there previously.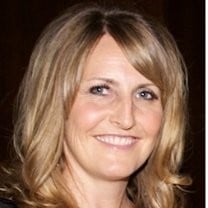 Oracle NetSuite in the midst of an impressive growth phase following investment by Oracle. In Europe it is expanding its teams in the Benelux, the Nordics and UK and Eire. It is also creating a significant presence in both Germany and France. When Enterprise Times spoke to Woodhams at SuiteWorld earlier this year he was bullish about the success of the company.
In the recent earning announcement Mark Hurd commented: "NetSuite bookings in the quarter were up 62% in constant-currency. This reflects the investment we've made in go-to-market that we started a year ago that began to reflect itself in performance in the back half of the year. This will lead to accelerated NetSuite revenue in 2019." (Source SeekingAlpha.com)
Hurd also later added: "The team has done a great job. We've invested, and it showed up numerically in the bookings and that'll show up in the revenue as we go forward in 2019."
And Woodhams?
Woodhams has joined BlackLine as senior vice president of global sales effective July 1st. He will report to Marc Huffman, BlackLine's chief operating officer. Huffman joined BlackLine in February this year from NetSuite where he was President Worldwide sales and distribution.
Therese Tucker, BlackLine CEO commented: "Mark's financial and professional services sectors expertise will be extremely valuable as we seek to extend and strengthen our partner networks in targeted regions around the world. More importantly, we expect his extensive and very specific SaaS accounting software experience to prove integral to our long-term growth. There are relatively few people in the world who have Mark's level of experience and expertise scaling cloud accounting software sales organizations."
What does this mean
That Oracle turned to an existing NetSuite employee rather than an Oracle exec demonstrates that the business unit is still performing well and Oracle is willing to be relatively hands off. There has always been a concern that Oracle would at some point subsume NetSuite and lose much of the culture that endears itself to customers and employees.
As Turner confirmed in the blog: "NetSuite is in a unique position. With our continued global growth, new product features and vertical offerings, we are ready to take our presence in EMEA to the next level."
That growth will not be easy. Tozer will need to expand the partner channel in each region as well as internal sales and service teams. NetSuite is not the only cloud company looking to expand across mainland Europe. It will be interesting to see how she evolves NetSuite in EMEA.