Communications company Telstra has announced its latest strategy for the business called Telstra2022. The company claims that its moves will: "improve customer experience, simplify structure and cut costs."
At the heart of the strategy is a plan to eliminate over 8,000 jobs, one quarter of its workforce,  over the next two years. Some of these will come from staff and some from contractors. It isn't clear which group will suffer the biggest cuts. One group that will be nervous are middle manager. The strategy calls for a: "reduction in 2-4 layers of management." This will result in a quarter of managerial jobs disappearing.
Telstra is also planning: "Monetisation of up to [Aus] $2 billion in assets over the next two years to strengthen the balance sheet."The details of what is to be sold off will be set out at a later point by CEO, Andrew Penn. What is known is that Telstra is to split into two businesses. One part will be the retail business where Telstra plans a simplification of customer plans and improved customer experience.
The other will be called InfraCo. It will hold all the infrastructure assets that Telstra currently has. These are valued at around Aus$11 billion by analysts. It will start life as a wholly owned asset of Telstra but the company will retain the ability to sell shares in InfraCo or divest parts of it to other parties.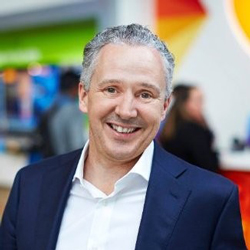 Commenting on the news, Telstra CEO Andrew Penn said: "We will take a bolder stance and use the disruption in the telecommunications industry to lead the market for the benefit of our customers, employees and shareholders.
"The rate and pace of change in our industry is increasingly driven by technological innovation and competition. In this environment traditional companies that do not respond are most at risk. We have worked hard preparing Telstra for this market dynamic while ensuring we did not act precipitously. However, we are now at a tipping point where we must act more boldly if we are to continue to be the nation's leading telecommunications company."
What is Telstra planning?
It is less than 2 years since Telstra announced a $3 billion investment into the business. According to the announcement of Telstra2022, this latest strategy will build on that investment. There are four pillars to Telstra2022. These are:
Radically simplify our product offerings, eliminate customer pain points and create all digital experiences:This will impact all sales and support services. Over 1,800 consumer and small business plans are being withdrawn. They are to be replaced by just 20 core plans. Telstra is also eliminating excess data charges with a new "peace of mind" strategy across post-paid plans. This will come into force on July 1, 2018. It will be followed by four more announcements by June 2019.
Enterprise customers will see changes to simplify offerings over the next three years. This will all be based on the next technology stack that Telstra has been deploying over the last three years.
All of these changes will be "digital first". There is no explicit explanation of what this means. However, based on other changes, this is likely to be predominately self-service and through new bot services. It will reduce the number of customer interactions with sales and support teams. This will reduce costs and help with the overall cost reduction plans.
Establish a standalone infrastructure business to drive performance and set up optionality post the nbn rollout:InfraCo will trade from July 1, 2018 with $11 billion in assets and an annual revenue of $5.5 billion. 3,000 existing staff will be transferred to InfraCo. Interestingly it will not contain any of the mobile assets of Telstra. With the company very focused on 5G, this will increase the perception that this move is the first step towards a sale of this unit.
Greatly simplify our structure and ways of working to empower our people and serve our customers:This will see all back office process and functions consolidated into a single company called Telstra Global Business Service group. This is where the 8,000 job losses are expected to come from. Those job losses are expected to deliver a 30% savings in labour costs. Telstra has set aside $50 million to retrain both those leaving the organisation and those staying.
Interestingly, GBS will also recruit another 1,500 new roles with a number of these in engineering and cyber security.
Industry leading cost reduction programme and portfolio management:This is part of an ongoing asset sales program. The goal is to sell $2 billion of assets over the next two years to strengthen the balance sheet. A further $1 billion is required to ensure that underlying core fixed costs are reduced by $2.5 billion by FY22.
Unions unimpressed with the news
There has been the expected strong reaction from the Communications Workers Union National (CWUnion). This is one of the biggest job cut programmes ever seen in Australia and it will be interesting to see how the CWUnion responds. The CWUnion claims that this is about profits rather than services.
Shane Murphy, CWUnion National President said in a press statement: "Telstra's decision to slash 8,000 jobs will devastate thousands of Australian families and have a significant impact on Telstra's ability to deliver for consumers. In an industry which is booming, Telstra has clearly chosen to prioritise short term profits to keep shareholders happy, instead of investing in the future of Australia's network. 
"In particular the CEPU is concerned about plans to hive off Telstra's network of infrastructure, which seems a first step to selling it off altogether. This is a recipe for reduced services, with Telstra's highly skilled workforce of employees and contractors replaced by casuals and piece-workers. These cuts will directly impact on Telstra's ability to service existing clients, particularly those who in regional areas rely on the network for business and essential services."
What does this mean
While Murphy has called on Penn to reconsider the job cuts it is unlikely that he will achieve anything. Telstra, like other former telco's around the world, is under pressure. Shareholders want better returns and customers are quick to move to competitors offering lower prices. Many of those competitors are lean and quick to adopt new technology. This is where Penn's move to rationalise the product plans, reduce staff numbers and increase the use of technology will allow it to compete.
Perhaps the two most interesting parts of this announcement are the decision to prioritise cuts in management roles over other positions and the creation of InfraCo. The former should enable Telstra to free up the money to bring in new workers. However, redundancy payments may impact any savings in the short term. The latter will provide Telstra with a way to raise additional capital from share sales. It could also use it to speed up its asset sales.
Sadly for Telstra investors, the news wiped out almost all the gains from the last week. This leaves the share price just off the bottom of a five year low. For Penn, it continues the slide that was underway when he took over with no sign of it stopping.