At PegaWorld 18, Pegasystems has announced the launch of Pega Infinity its next generation digital transformation suite. Pega Infinity will bring together a number of new and improved solutions from Pegasystems into a single home. Pegasystems expects this to help customers accelerate their digital transformation projects.
A key area where digital transformation projects are struggling is better customer experience (CX). Many projects are departmental in nature. This means that they quickly become siloed leading to inconsistent and poor CX.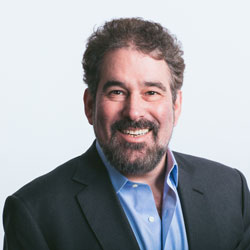 Alan Trefler, founder and CEO, Pegasystems said: "Most organizations can't adapt fast enough to meet the near constant threat of disruption today.
"Pega Infinity frees companies from the limits imposed by much of today's software by providing the only unified solution that's specifically built to connect organizations across silos and support change across the enterprise. This enables businesses to speed transformation and engage with customers on their terms, today and in the future."
What is in Pega Infinity?
There is a substantial product set within Pega Infinity. Some of these are new and are also being launched at PegaWorld. Others build on existing products. Pegasystems has split them into three groups: Engage without limits, Automate from end-to-end and Build for change. So what is in each group?
Engage without limits: There are two key focuses here. The first is Self-Optimising Campaigns which use Pega AI to make marketing campaigns one-to-one engagements. The second is a set of new dynamic customer interfaces. These are UI templates that make it easy to deploy consistent CX across the enterprise. Pega has also updated its no-code developer tools and REST-based APIs to deliver wider connectivity to third-party UI tools.
Automate from end-to-end: This is about agility and speeding up data flow. It includes licenses for Pega Robotic Automation and Pega Robotic Desktop Automation with every new Pega application and Pega Platform license. It will also include Pega Workforce Intelligence in all new Pega applications. All Pega clients will get access to an expanded bot library to help automate many of their repetitive tasks.
Build for change: This is arguably the most exciting of the three areas. It includes the Pega Blockchain Innovation Kit which utilises the Ethereum blockchain. There is also a new Integration Designer that brings drag-and-drop integration with RPA bot connectors. This will help developers add integration with other products when there is no readily accessible API. Pega has also added a new UI testing capability to its Automated Testing Suite. This will help developers speed up new UI elements. The biggest enhancement here is that all customers get access to the Pega Predictive Diagnostic Cloud. This will help them optimise apps running in the cloud.
What does this mean
Pegasystems claims that: "Pega Infinity provides the industry's only unified digital foundation that connects front-end digital customer experiences with back-end process automation." That's questionable. It competes with Apttus Middle Office in bringing front and back office systems together. Both are focused on CX, DPA, AI, bots and have blockchain projects.
There are differences between the two vendors. Pegasystems is ahead when it comes to blockchain, especially with the launch of the Pega Blockchain Innovation Kit. Apttus, on the other hand, has a much better AI/bot story with the launch of Max Proactive.
The primary aim of Pega Infinity is to improve the ROI for digital transformation projects and help customers deliver better CX. The feature set delivers the tools to do all of that and more. It will be interesting to see customer reaction to Pega Infinity and the other announcements and how quickly customers buy into the solution.