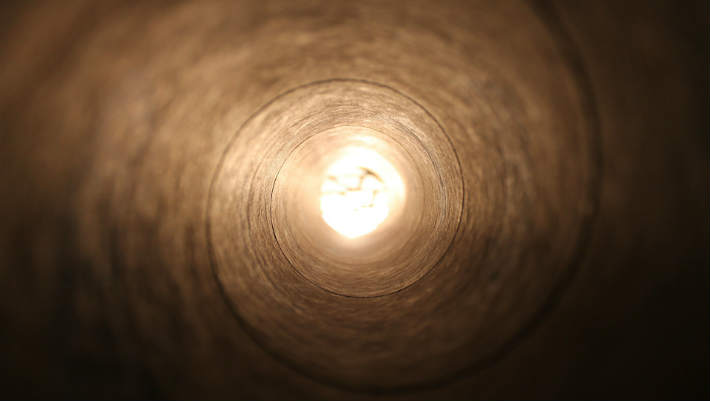 By now, we've all received at least one email from a business, social media network, or organization we're registered with to inform us of changes to their privacy policy.
As you may know, this is all related to Europe's General Data Protection Regulation's (GDPR) changes to the way in which our personal data will now be handled by others.
It's a fairly daunting subject, but it's nothing to be afraid of. Members of the public, businesses, and organisations of all sizes will benefit from the GDPR. Only companies, which act in an unethical way or fail to secure personal data as they should, face the risk of negative consequences.
What is GDPR, what effects will it trigger, and how will you benefit?
GDPR Explained
GDPR came into effect on the 25th May. It replaces the outdated 1995 Data Protection Directive.
The latter had been the common go-to standard for data processing across the EU. It dictated the minimum that companies and organizations had to do to handle users' data responsibly.
A change is long overdue. There have been immense changes in internet usage and digital administration in the decades since the 1995 Data Protection Directive came into force. We all submit email addresses, banking details and key data to websites every day of the week, though many of us are security-conscious enough to stay safe.
GDPR ultimately reinforces rights for consumers, providing people with more control over how their data is managed. Businesses now have to offer the chance to opt out of advertising and data sharing.
Stricter penalties are in place to punish any breaches of the new regulations. This should offer the public greater reassurance that their personal information will be handled with more care.
Companies or organizations breaching the GDPR regulations face fines of up to €20 million or four percent of annual turnover (depending on which is greater).
The Effects of GDPR
Individuals will have more power to request the data which companies hold about them, and dictate whether it is deleted or not. As the new regulations apply across the entire EU, each government has to ensure the GDPR's rules are followed in their country exactly as specified.
This is a significant shake-up to processes that were in place for more than 20 years. Every business or organization will see some shifts to their everyday operations, but those handling lots of sensitive consumer data will face the biggest change in procedure.
Everything from banks and clothes retailers to brands specialising in family GPS tracking must adhere to the new rules. All of these gather and utilise data in different ways, but they will all fall under the GDPR's guidelines regardless.
One of the earliest changes after May 25th has been certain US news sites blocking visitors from EU countries. Websites such as the Los Angeles Times, The New York Daily News, and The Chicago Tribune (all owned by Tronc) have been affected. It's likely this will only be temporary.
NPR's terms and conditions are an excellent example of the clarity now required, as they specify exactly how and why they record users' data. They offer EU residents the opportunity to agree to their terms or read a plain text version of their site instead.
Social Media and GDPR
Facebook, Twitter, Instagram, and other social networks, for example, hold millions of people's data on record. Everything from personal interests, dates of birth, photos, and more are stored within their systems. They're now set to come under even closer scrutiny to ensure they are processing that data responsibly.
Facebook has recently been involved in extreme controversy due to the Cambridge Analytica scandal, with revelations that around 87 million users' data may have been harvested by Cambridge Analytica.
To align with GDPR, Facebook has created a set of tools that give users more control over their own privacy and data, and new terms of services to clarify what they will use said information for.
Companies are no longer able to hide behind pages of confounding jargon and drawn-out legalities regarding data. They have to simplify terms of consent to ensure consumers know what their data will be used for and why.
What Benefits does GDPR Offer?
GDPR offers a number of benefits to both consumers and businesses alike, beyond the obvious shift in power on the former's part.
What are they?
Stronger security: Now that the GDPR has been launched, companies are responsible for ensuring that all data is as secure as possible. Risk assessments and data processors' credentials now must be taken into account.
The 'confidentiality, integrity, and availability' of their services and processing systems are a priority, to reinforce data against potential breaches.
Should any technical or physical problem cause faults to a business's system, availability and access to all consumers' personal data should be restored with minimal delay, to ensure its safety.
All of this sound like it should have been par for the course all along, but the GDPR puts more pressure on businesses to give greater consideration to their clients' data.
This is a major benefit for the public, as companies have more incentive to invest in the most cutting-edge security and protect data as best they can.
Improved Confidence and Trust in Businesses: Under the new rules, all organizations must appoint someone to act as Data Protection Offer (DPO). They will be responsible for checking internal compliance, offering advice on a company's data-related obligations, and more.
Regular audits have to assess data processing procedures, to make sure the organization's activities align with the GDPR guidelines.
By complying with GDPR, businesses can show their customers / clients that they take their data and security seriously.
Beforehand, you may have had to take companies on their word, but now they have tighter regulations to work within and higher risk to their finances if they fail to comply. The more a company can prove its security credentials and adhering to the GDPR, the more confidence and trust they can expect from their audience.
Conclusion
Consumers can rest assured that their personal data will be in safer hands now the GDPR is in effect. Though cyber-crime will always be a threat, companies and organisations will have pressing incentives to secure data as best they possibly can.
This means investing in state-of-the-art technologies, staying up to date with security innovations, and providing consumers with clearer communications. This may cause some confusion and disruption to begin with, but the benefits should be myriad over time.
---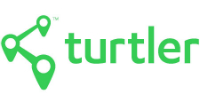 Turtler GPS Ltd is privacy-focused GPS tracking and location sharing. Our apps for companies and families offer specialized and feature-rich applications that go above and beyond the competition in securing and keeping private personal location data. Our privacy focus and features are absolute.
We are a mobile and desktop application plus a small GPS device with mobile phone features for children. For companies Turtler is employee tracking to record hours at job sites, share worker and vehicle locations with customers and users and much more. First apps will be launched this year.
Our company was set up in 2017. Turtler GPS Ltd is based in Dublin, Ireland. The company's current directors are Stephen Schroeder and Maggie Kelley