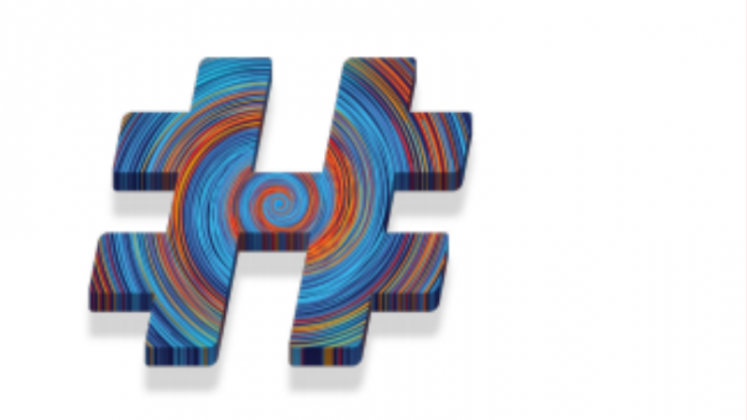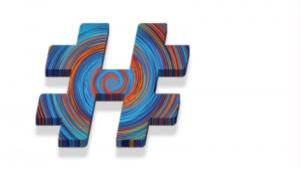 #MetaHash, which describes itself as a blockchain-based digital asset exchange network and decentralised real-time application platform, has launched its #TraceChain protocol and #MetaGate browser. #MetaHash claims to have designed its network to address many of the performance issues currently plaguing blockchain adoption, including partial centralisation, high fees and slow transaction speeds.
These are interesting claims around performance. #MetaHash says that it is handling 5 billion transactions per day. That equates to around 57,900 transactions per second (TPS). This is far higher than other cryptocurrency networks. It is also higher than any speed claimed by closed, permissive blockchains.
#MetaHash has made its browser free to download. This allows developers and other interested parties to experiment with the network. It can be run on Windows, OS X and Unix – with iOS and Android planned for later this year. The trial expects to run through Q2 2018 and will average more than 200 temporary servers spread across the world. Token owner nodes will replace these once the network is fully functional.
#MetaHash
#MetaHash is a blockchain-based digital asset exchange network and decentralised real-time application platform. The network:
utilises artificial intelligence (AI) to synchronise cross-continent nodes to create an optimal map of the network based on latency rates
redistributes data accordingly, which harnesses the power of the entire network
enables processing speeds able to deliver some 4B+ transactions per day (50K TPS x 86400 seconds) with no more than three seconds for approval of each transaction.
According to #MetaHash, the way this works is as follows:
peer nodes distribute transactions across the network
transactions begin at the outer radius and then 'run into' the core network using the fastest route
the fastest nodes of the core network verify and synchronize transactions between themselves
the core network returns the balance of the wallets to the network
blockchain nodes contain information about all #DataChains and #MetaHash network transactions
every day, nodes belonging to #MetaHash establish anchors (a hash from the latest block) of the Bitcoin, Ethereum and other networks.
The #MetaHash components
The #MetaHash vision sees blockchain interoperability as the future of the distributed web. #MetaHash bases its solution on Blockchain 4.0 (for Enterprise Times this, so far, means little more than marketing), which allows networks to interact and integrate with each other.
The components of the #MetaHash system comprise:
#TraceChain is a new Internet protocol created by #MetaHash. It consists of an optimised signal propagation process backed up by the #TraceChain AI. There are a number of signal cores which will grow as the network grows. They can also be moved around which allows them to adapt to network load and latency. The target goal is for #TraceChain to deliver full synchronisation within 3 seconds across all network nodes. At present, #TraceChain is enabling over 57,000 TPS. Eventually it will deliver over 100,000 TPS on each node.
#MetaHashCoin (#MHC) is a digital asset which acts as the means of payment in the network; #MHC provides the consensus and regulates self-financing of network development (digital assets, in the form of tokens in the #MetaHash network, exchanged within the network and can also convert to and from tokens of other networks – including Bitcoin and Ethereum)
#MetaApps are decentralised apps running in real-time. They are optimised across the network based on demand and load. Any developer can create and publish an application in #MetaApps (#MetaHashCoin holders decide – via open vote – whether or not to approve updates or changes, thereby reflecting the universal values of all network members)
#MetaGate is a browser for decentralised applications which includes a multi-currency wallet; with an open source interface, third-party developers can use #MetaGate code to embed #MetaApps and #TraceChain/blockchain features into applications and browsers.
There is much more information in the white paper on the #MetaHash website (no registration required)
To finalize the voting procedure, 67% of nodes in each of their possible roles must validate a transaction. The use of multi-consensus rules out the possibility of gaining control over the network even with a concentration of more than 67% #MHC on one hand or gaining full control over a network's part. In addition, the PoS multi-consensus regards every network member as important – not only the owners of the largest share of resources.
Enterprise Times: what does this mean
The #MetaHash platform exploits the #TraceChain protocol. #MetaHash believes this offers "speed, security and decentralisation with the lowest price per transaction in the history of blockchain".
Perhaps as significant is that #MetaHash has adopted blockchain interoperability. Enabling networks to interact and integrate with each other will be a key ingredient.
There is no doubt that enterprises are seeking solutions like that described by #MetaHash. The proof of this pudding will lie in the eating (for example, the same is true for Todo-Algorand and Zilliqa, about which little has been heard to prove their claims since their launches).