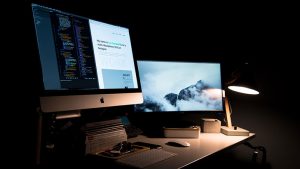 Vice President of Engineering at Liferay, Jorge Ferrer, talks to Enterprise Times about managing open source relationships and UX.
Many companies are looking at the benefits of open source but struggle to know how best to approach it. At many conferences, the message seems to be that open source is free. But that's not the case. Access to the code might be free but there are challenges in taking that software into the enterprise.
For example, does the enterprise allow developers to grab any code they want from repositories and incorporate it into enterprise software? If so, how secure is it? Should they choose a curated open source solution and take that on board? There are also skills questions to be dealt with. Do we know the language? Do we have enough skills to integrate this into our existing code base? Will we have to recruit or retrain our existing developers and at what cost?
Ferrer talks openly about how Liferay operates with both the open source community and enterprise customers. For example, when you make a mistake, be open, be honest about it. It ensures that there are no big secrets between vendor and the developer community. You also need to look at each mistake, understand how it happened and show how you have fixed it.
Security is also a challenge. Open source often talks about the benefits of having more eyes on code. It's a good case. The more people who review code the better it should be. However, there are no guarantees of code security even within the open source community.
For vendors who are looking to curate open source and create a commercial offering, working with the community can be difficult. Contributors want to know that they are recognised and even rewarded. Some projects actively recruit from their developer community. This is a quick way to ensure that everyone is engaged in projects.
To hear what else Ferrer had to say listen to the podcast.
Where can I get it?
obtain it, for Android devices from play.google.com/music/podcasts
use the Enterprise Times page on Stitcher
use the Enterprise Times page on Podchaser
listen to the Enterprise Times channel on Soundcloud
listen to the podcast (below) or download the podcast to your local device and then listen there.