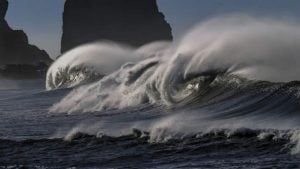 Essity, a global hygiene and health company has selected Workday to replace a mish-mash of HR systems. The project, which will be phased over several waves according to Anna Sävinger-Åslund, Senior Vice President Human Resources, Essity.
Essity is a global organisation headquartered in Sweden. It has 48,000 employees and sells its products in more than 150 countries. It develops produces and sells products and solutions across the personal care, consumer tissue and professional hygiene sectors. As with many other multinational companies it has expanded and implemented different systems across the globe over the last few years.
Workday winning in SAP environment
Essity are already users of SAP and Cornerstone but wanted to update their systems. We asked what the current state of HR looked like. Sävinger-Åslund replied: "We were using a mix of different systems, some global and some local/regional…. but some very important processes and basic principles are already in place globally."
If that is the case Essity has a head start on the implementation as it unifies its HR processes. It will look to Workday to help create a consistent experience for employees across the organisation.
During the procurement process Essity involved several key stakeholders in an RFP process that looked at several providers. One of these was presumably SAP SuccessFactors.  In the end they chose Workday, we asked Sävinger-Åslund why, she replied: "We believe Workday is modern and creates value, with user friendliness as a focus."
What will Workday deliver to Essity?
During the implementation which will be carried out by a partner, Workday is to integrate to both SAP and Cornerstone. Essity identified several key deliverables from the project:
With a single source of data for all employees the company can use make decisions based on evidence rather than gut feel. The enhanced analytics that Workday will provide will assist with that.
With a single application Essity can drive a single set of processes across the whole organisation. This eliminates the need for disparate HR systems and will also increase efficiency by eliminating some manual processes.
Essity will also leverage the Workday recruiting module the software will help the company better engage with employees. In doing do they expect to increase employee retention and engagement.
Sävinger-Åslund summarised by saying: "The partnership with Workday will contribute to creating value for our employees and business leaders in our HR processes across the Group. We aim to deliver even higher quality HR services based on better data and a user friendly HR system with less manual work."
We asked Sävinger-Åslund to clarify the benefits, she said: "The most important ones are a simplified IT landscape and end user value."
What does this mean
This is a significant win for the Workday Nordics team. Mattias Bolander, regional director, Nordics, Workday commented: "It is essential during a digital transformation project to have 100% confidence in business data. HR decisions are business critical, and Workday HCM will provide Essity with the real-time workforce insights required to keep the business moving forward, whilst helping attract and retain the talent needed to thrive in the future."
Essity carried out an extensive evaluation of the products. They did identify an area that they want to see improvements in with Workday. Sävinger-Åslund commented "We hope that the variable pay and strategic workforce planning pieces are further developed."
While Workday is celebrating the customer win this shortfall shows that they cannot be complacent.  With their reliance on a third party payroll they still need to consider complex functionality that maps against their payroll partner(s).