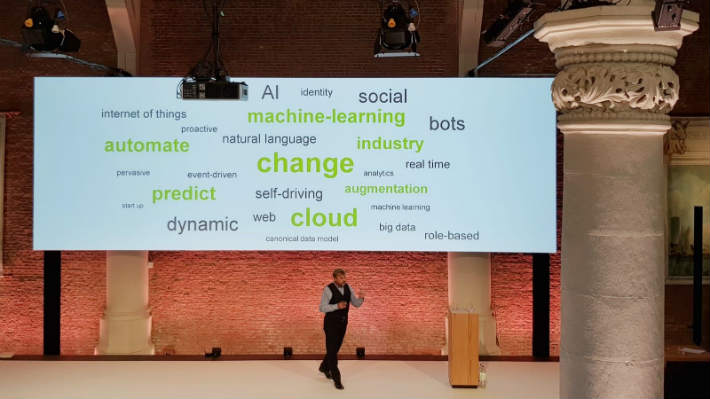 This week Unit4 held its Connect Ambassadors conference in Amsterdam. Enterprise Times attended the event and had the opportunity to sit down with Jeremy Roche to discuss the weeks news and its strategy.  The key message from the event was around the message "We create space for people to do more work that really matters".  Roche expands on that and identifies the three products and four vertical markets that Unit4 will concentrate on.
Like many other vendors Unit4 is also talking about the service economy and XaaS, everything as a service. Roche explains the Unit4 approach and how his job role has evolved from being a Chief Product Officer to the point where Chief Solution Officer might be a better title.
His ultimate vision is for Unit 4 to move towards a value based offering. Roche admits that there is still much thought that needs to go into this but he shares his current position on the matter. He also talks about the partnership with Microsoft and how it has developed over recent months. To hear what else Roche had to say listen to the podcast.
---
Where can I get it?
obtain it, for Android devices from play.google.com/music/podcasts
use the Enterprise Times page on Stitcher
use the Enterprise Times page on Podchaser
listen to the Enterprise Times channel on Soundcloud
listen to the podcast (below) or download the podcast to your local device and then listen there.