At Apttus Accelerate, the company has announced Max Proactive. This is the second version of its Max solution that it launched a year ago. This time, instead of talking about a virtual assistant, Apttus is using the phrase Applied Intelligence.
Unlike traditional virtual assistants, Apttus is saying that Max Proactive will learn how you work. Out of the box it is expected to do 70% of what a salesperson needs. The rest is learned over time as Max Proactive responds to user input. The key focus of Max Proactive is to simplify the sales processes for the user and even help them sell more.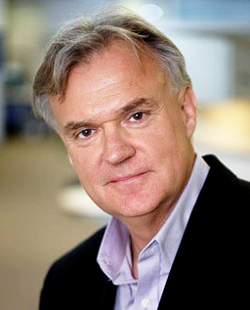 Kirk Krappe, Apttus CEO said: "Apttus has a long history of advancing revenue operations far beyond what anyone believed they were capable of, and we have stayed true to that tradition this year.
"We recognize that for enterprise organizations to maximize their revenue yield, they need to be vigilant, always in pursuit of optimizing every opportunity, and nothing is better suited to that mentality than our AI offerings. Max's new capabilities will deliver better results without exhausting workforces, all the while respecting the immense sophistication of the modern, enterprise-class revenue operation."
What is Max Proactive?
It is an Applied AI that comes as part of the Apttus Omni platform that was also announced at Apttus Accelerate. The two together appear, from the demos, to be quite a powerful pairing. Like many chatbots, Max Proactive uses a conversational user interface that can be tuned for the region in which the user works.
Assaf Gat, GM Applied AI at Apttus explained how Max Proactive works. There are three ways that it operates:
Assist: Advising the end user when there are tasks to be completed
Guide: Ask the end user what they are trying to achieve and walk them through it
Coach. Looks at what the user is doing and suggests other alternatives
There are three examples in the press release:
Notifying sellers when an action must be taken:

"I've found a new sales opportunity in your territory."
"It's Friday morning, here is your pipeline forecast."
"It has been 3 days since the ACME contract was submitted for approval."

Initiating activity and guiding your sellers through a business process:

"Karen Smith at ACME has requested a quote. Would you like me to prepare it for you to review?"
"We don't have an NDA in place with ACME, let me create one for you."
"How was your meeting with ACME? Let me help you take some notes."

Orchestrating each stage of the revenue cycle:

"You are at 50% quota now. Let me create a plan to get you to 100%."
"You haven't touched ACME opportunity for 3 weeks. Let me suggest steps you can take you win this opportunity."
"I've identified high-risk language in the ACME contract. Would you like to see a report so we can address the issues?"
How does Max Proactive make its decisions?
One of the challenges for any system claiming intelligence is understanding how it gets to its conclusion. Accord to Gat, Max will: "Learn in a supervised and controlled fashion to get to 100% of what is needed. It will also learn lingo." This latter point goes partly to what Krappe meant when he talked about Conversation as a Service and partly to the problem of business speak. Every business has its own swathe of acronyms. The idea is that Max will learn these as it works with a user. What is not clear is how Max will unlearn a bad acronym where a user gets it wrong during training.
Max is also designed to be integrated into the business process. It will, or example, know the entire universe of an organisations products. One thing it will do is suggest ways to increase revenue from a customer. For example, if a customer buy a number of generators, Max will suggest selling them a support contract if that isn't part of the initial engagement. Max will also look at what other customers purchased along with generators and suggest other possible up sell opportunities to the sales person.
One of the important things here is that Max is bounded. It operates on a controlled path when it comes to business processes. This means that it will know what steps are required to meet certain business goals. If a sales person tries to accelerate the process without evidence that all the criteria are met, Max will refuse to do so.
More work needed on explaining how Max makes its decisions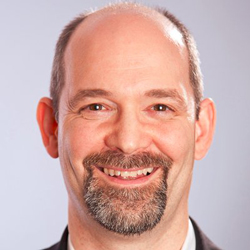 AI solutions are not good at explaining how they have arrived at their conclusions. When asked how a user could see what Max used to provide a solution Elliot Yama, AVP, AI Solutions said: "One of the problems of trying to understand how an AI works is that you end up in advanced maths."
This is not the answer customers will want to hear. There are a number of companies delivering AI solutions that present the user with a simple logic tree and pointers to where the data came from. Apttus needs to do a better job in providing this approach to users. It will help them understand how a decision was made and increase confidence in the Max Proactive solution.
What does this mean
This is an interesting evolution of the virtual assistant although it will be interesting to see how well it is adopted. Krappe admitted that only a small number of customers had adopted Max in the year since it had launched. Selling them on a new improved version won't be easy.
However, for sales teams Max Proactive will go over well if it delivers out of the box. One example that was given was Max calling the end-user after they had left a sales meeting with a customer. Max would ask how the meeting went, what actions to take, offer to prepare a quote and then suggest additional upselling opportunities. The important thing here is that Max is making the call and the suggestions.
It will be interesting to see just how quickly Apttus can get customers to adopt the technology. It promises a lot but so do many other technologies. There is a big gap between promise and delivery and Apttus will need to be aware of that.
There is also the question of how far Apttus is willing to take Max. Krappe said that he was very interested in some of the technologies that IBM Watson has. How quickly some of these will end up in the next version of Max remains to be seen. After a year of slow take-up, Apttus needs to take a step back and drive adoption rates before rushing out more enhancements. The only caveat to that would be customer demand. If customers want specific features and that will result in uptake of Max Proactive then Apttus should add them.