Namely has announced it has fired its founder and CEO Matt Straz. The move comes after a board meeting where, according to the press release they "arrived at this decision after determining that his actions were inconsistent with that which is expected of Namely leadership." There is no further information on the detail of Straz's actions at this time.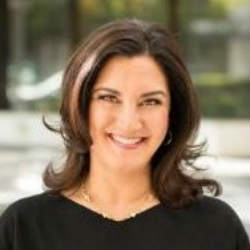 Straz has led Namely from its founding in 2012 and is one of the fastest growing HR startups. It boasts more than 1,000 customers with more than 175,000 users on the software platform. Headquartered in New York it recently selected Atlanta for its new operations centre. The company has raised more than $150 million in funds and its latest series (Series D, source: Crunchbase) included True Ventures, Sequoia Capital, Scale Venture Partners, Matrix Partners and Altimeter Capital.
The company has appointed Elisa Steele to lead the temporary office of CEO. Steele has been a board member of Namely since August 2017 and was previously CEO and President at Jive Software. Prior to that she was CMO before its acquisition by Microsoft where she also held a senior leadership position. The CEO office will also include Dan Murphy, CFO; Paul Rogers, CTO; and Graham Younger, President and CRO. All of them are fairly new to Namely and were hired to drive the company to is next evolution of growth. The press release states that the company now has more than $50 million in ARR (Annual Recurring Revenue).
On her appointment, Steele commented: "On behalf of the Board of Directors, I am confident that, together with the entire leadership team, we will ensure the company's operations are smooth during this transition and that we will continue to serve our customers well. Namely is a company with a great team of people and a great product. We are undoubtedly well-positioned to attract a stellar CEO to take the company into its next chapter."
Steele is unlikely to take the role on full time and the board has begun its search for a new CEO.
What does this mean
What the impact of this change will be on the culture of the company only time will tell. No further information is available about the incident(s) that caused this to happen. This means that the leadership at Namely has completely changed in the last 12 months. The change is not restricted to the leadership either according to Business Insider, who revealed that employee turnover has also been high. The question is whether the company can now survive. Much of the corporate knowledge will have been lost with those recent departures. The new team will also have a much harder job to grow the company before the funds run out. Will it need to seek more funds to help re-invigorate itself?