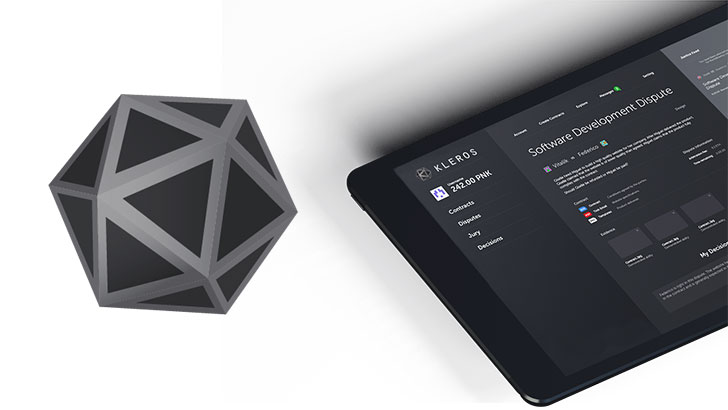 Blockchain dispute resolution solution Kleros has been accepted into the Thomson Reuters Incubator program. The announcement is a boost for Kleros who launched The Justice Protocol earlier this year. It has also signed a deal with payments platform Ink to help resolve disputes on that platform.
This latest announcement with Thomson Reuters and acceptance into the Incubator program should give Kleros a significant boost. The Incubator program delivers access to Thomson Reuters Labs around the world.
Barry Dooney, Strategy and Operations Manager at Thomson Reuters Labs startup incubator said: "The Incubator Lab is designed for startups within Fintech, RegTech, LegalTech, or NewsTech with whom we see an important or interesting potential alignment for our customers.
"Companies participating in the program have access to office space, executive mentoring, and access to our data and technology capabilities."
In addition to access to the Global labs and the above benefits they also get credits to spend on Amazon Web Services as they build out their solutions.
What does this mean
For a startup like Kleros who is already beginning to attract attention with The Justice Protocol, this is good news. It has already begun to attract partners and this deal should help accelerate that.
One of the challenges for many blockchain solutions is: what to do when there is a problem? Kleros initially positioned itself as resolving commercial disputes between parties. It cites, as an example, a disagreement between a developer and a customer over a piece of software. Even with a smart contract in place, it is possible that parties may disagree over when the smart contract triggers. Kleros provides independent experts to review the documents and make decisions. As the experts are anonymous to both parties, there is no pressure that can be brought to bear on them.
The growth of private blockchains and smart contracts, which are poorly understood by many, is likely to see disputes. As blockchain usage increases, so will the number of disputes. This means that Kleros will appeal to wide audience.
It will be interesting to see what comes out of this incubator deal. Will Kleros announce other incubator partners as adopting its technology? Will Thomson Reuters take a significant stake in Kleros? One thing that may happen is that Thomson Reuters buys into the Kleros Token sale that begins on May 15.