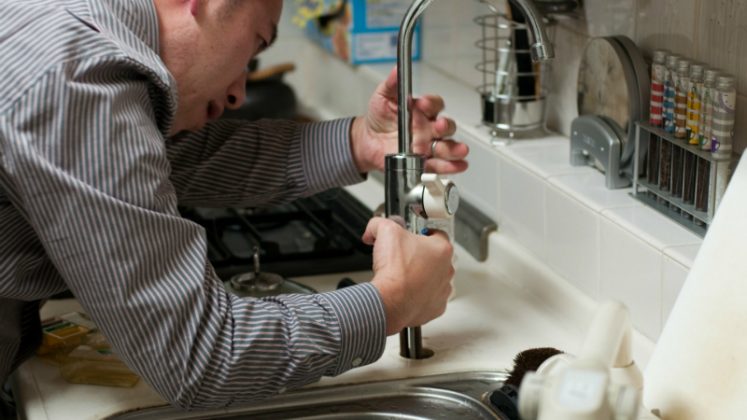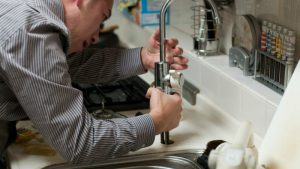 Day two of IFS world conference kicked off with some major announcements around the field service management products that it offers. The main news was delivered on stage by Mark Brewer, Global Industry Director, Service Management at IFS. He announced IFS Field Service Management 6.
First though he delivered a compelling argument about why companies need to move to a service and ultimately an outcome based economy. He used coffee as an example. To extract a single cup of coffee from raw coffee beans, grinding and making the coffee from scratch would cost the drinker around $0.03 for each cup. Instant coffee was first invented in 1890 and today a cup of the easier to make brew costs about $0.12. McDonalds sold its first steaming hot coffee 67 years ago, it now costs about $1.50 and the drinker is presented with a cup of coffee with even less effort. A modern coffee shop such as Starbucks will charge $4.50 for their coffee, but it is about the experience that goes with it.
This was also recently reflected in an article about Steiner Sports who sell experiences with major sporting stars for corporate events.  It is less about the product and more about the experience of shaking the hand or hearing them speak. Other companies are moving to outcome based services where it is not about the experience but what the service delivers. An example of this is Anticimex who uses IFS IoT Connector with FSM to deliver a rat control solution in Finland. This is on a subscription model and their outcome is for property owners to be free of pests.
There are huge benefits to moving to service models according to Brewer. He quoted figures that indicate for some companies 20% of revenues are service driven, but they deliver 60% of the profit. What do IFS offer companies looking to leverage the service economy, specifically the field service economy? Coffee shops rely on their coffee machines which need servicing and this is where IFS FSM can help help the coffee flowing.
IFS now offers a complete stack for service management
Service Management is one of the main foci for EQT's continued investment in IFS.  They helped finance the recent major acquisition of Workwave. This acquisition as Brewer explains covers the SME to mid-market and already has 7,000 customers. Provisioned from the cloud it is the market leader in several industries including pest control and janitorial services in the US. Most customers have between 2-5 staff and pay by credit card.
For the mid-market IFS offers a more complete solution, IFS Enterprise Service Management (ESM). This product is targeted at mainly local and regional companies in the mid-market. It supports complex requirements and also delivers a full ERP solution using the IFS stack.
For larger enterprise customers such as Kyocera and Eickhoff, IFS offers Field Service Management. According to a recent Gartner report it has the richest functionality for service management when compared to its competitors. It is designed to integrate to corporate ERP solutions such as SAP.
FSM 6 – coming soon
This was just a teaser announcement for some with the product not due for general release until Q4 2018. The new version is just entering the beta phase with Eickhoff, a leading manufacturer of machinery and gearing technology used in mining, wind turbines, and other industrial applications. Dietmar Schmitz, Head of Product Development Service at Eickhoff said: "As a provider of mission-critical machinery, we see service as a core competency and competitive differentiator. Consequently, we needed a solution to manage our more than 6.5 million items in complex parts lists for over 15,000 custom units. IFS FSM 6 provides an engaging and effective way to make this possible."
The new solution delivers a new UX that will run on any device at any time. The sophisticated planning and scheduling capability leverages the Azure cloud compute power to deliver a 50% performance improvement when processing complex schedules. Brewer compared the complexity of it to Chess or Go, adding that with 100 jobs and 20 engineers there are more permutations possible in it.
One of the key back end improvements is a new scripting language. IFS hopes it will eliminate virtually all customizations for customers. If they achieve this then they will be able to deliver upgrades to cloud customers faster than ever before.  Workwave, already delivers weekly updates and the inference was that IFS would like to reach that point as well. Brewer cautiously stated that for mobile deployments, over 90% are achieved without any customization.
There are also functional improvements to the software these include:
Support for Drop box locations (DUPO)
Increase flexibility in scheduling optimization
Dealer warranty claims enhancements in warranty contracts pricing
Mobile synchronization
Support for more business models including just in time
It has also introduced flexible pricing. Companies wanting to buy the solution on-premises able to pay a monthly subscription fee, similar to cloud software.
What does this mean
IFS appears to have a very comprehensive product. Only forty five of its 300 partners have Field Service capabilities. Brewer will need to expand the channel in order to reach a wider audience. EQT may also need to support promotion of IFS as a brand. This is because they are not that well known, especially in the US.
Brewer commented: "We are very excited to offer a preview of IFS Field Service Management 6, which leads the market in terms of usability, configurability, connectivity, and flexibility. With this major new release, we are further differentiating our value proposition but are continuing to provide customers with the ability to choose the functionality they need and deploy in the way they want—be it in the cloud or on-premise. Choice is a good thing, and with IFS, the customer can decide what makes sense for their business. Combine this flexibility with industry-leading functionality, leading AI and optimization technology and a new user experience and it is evident that IFS really does represent the most complete, connected field service solution on the market."
If IFS can stay at the top of the Gartner quadrant and get onto more long lists then the acceleration that Brewer is tasked with providing is achievable. They have the product but the ecosystem around the company needs to grow.