Market leading analytics vendor Tableau has made twin announcements. The first signals a new product, Data prep, formerly known as Project Maestro. The second sees a radical change in the pricing model forTableau. The aim of the change is to open up Tableau to wider use within organisations in a simpler and cost effective way. Enterprise Times spoke to Francois Ajenstat, Chief Product Officer at Tableau about the announcements
Tableau also announced some new dashboards in the newly available Tableau 18.1. This update includes Dashboard starters so that users can get instant insights into their business software data. The first four starter dashboards are provided for Salesforce, Marketo, Eloqua and ServiceNow. We asked Ajenstat if more will follow. He answered: "We are building a number of additional one for popular cloud applications where there is a known schema, Quickbooks would be an example of an upcoming one."
Data Prep opens up analytics to the business user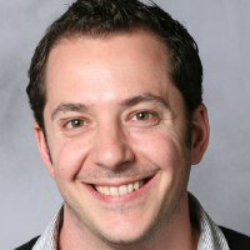 Tableau is the tool of choice for many data scientists and analysts within firms. Ajenstat believes that data analytics is now increasingly important to more users. Evidence based decisions are becoming ever more important in organisations. He commented: "We are entering into an era of ubiquity where every single person, every single job will be augmented by data. The challenge to getting to data ubiquity is data clean up and data prep."
That challenge is highlighted by the fact that Tableau customers can spend 80% of their time preparing data and only 20% analysing it. Many use data prep tools such as Alteryx. Enterprise Times asked whether this latest announcement would impact Alteryx and the partnership with that company.
Ajenstat replied: "It shouldn't have an impact, obviously there is overlap between the two products in terms of the base capability. With Alteryx they are targeting the advanced analyst and data science user."
With data prep Tableau is targeting the standard business user who wants to analyse data quickly and simply. Time will tell on this and as Tableau enhance the data preparation toolset, Alteryx will certainly find it is challenged in more of its total addressable market.
Simple data preparation to replace Excel
Tableau Prep appears to be a simple tool to use. It is very much driven by mouse clicks rather than a requirement to enter complex formulae. Users familiar with using Excel for data preparation will find many formulae they are familiar with available at the click of a button. It includes formula such as removing numbers from fields, trimming spaces, changing text to lower case or changing misspelt words.
There is also a formula that uses fuzzy logic to standardise misspelt words based on pronunciation. Importantly, the application of these formulae is nested and reversible as the original data set remains unchanged. The application is simple to use. It will eliminate a significant amount of time for those Tableau users that have historically used Excel to clean their data.
The prepared data can also flow straight through to Tableau Desktop at any time. Alternatively, the user can easily share it with Tableau Server or Tableau Online. This makes it available to other users to analyse. Ajenstat summarised: "Tableau Prep will do for data preparation what Tableau did for analytics and Business Intelligence. It will take an otherwise painstaking and difficult task, and make it easy, visual, and direct, empowering more people to get to analysis faster."
Tableau data prep is available free of charge until 2020 for Tableau Desktop users. Ajenstat would not be drawn on whether it would be included after that date or what the cost would be. It is part of the new pricing schema however and Tableau clearly want to move users to this new model.
Pricing delivers benefits to major customers
The new pricing schema makes Tableau available to analytics consumers at a significantly lower cost than before. There are now three levels of license: Creator, Explorer and Viewer.
Creator licenses are $70 for a full server license. This license enables users to do that same that they could with Tableau Desktop, and also includes Data Prep.
Explorer is priced at $35 for an on-premise user and $42 for a cloud user. It enables users to modify, create alerts and download.
Viewer is a new licence option and is priced at only $12 for an on premise user and $15 for an online user. This opens up Tableau to a wider set of users for considerably lower cost than before. Previously they would have needed a Personal edition, priced at $35 to view Tableau dashboards.
Ajenstat explained the difference between the offerings as: "The difference is that the creator can bring in new data sets, use Tableau prep to add and wrangle new data. The explorer can only do it off governed data. The viewer can't modify at all."
For Tableau this may reduce some revenues for customers that have had to buy Tableau Personal. However, it should open up far more opportunities in customers looking to spread analytics usage across their organisation.
Why did Tableau make the change?
Ajenstat said: "As we talked to our customers they said 'we love Tableau, we want to give Tableau to everyone because we believe in the power of data but not everyone needs this capability.'
"If I am a store manager at Tesco, I am not going to create new content I am going to be receiving dashboards that someone else has created I want to be able to analyse my business, my store. I don't want to pay and I don't need these extra capabilities so that is why we have tailored these offerings in this way"
What does this mean
This is an important move by Tableau. It will impact other data preparation and analytics software vendors. As they add new starter dashboards and other functionality to Data Prep the impact will increase. Companies like Alteryx have a far more complete offering than Data Prep but even they may be impacted by it in time.
What this does mean is that Tableau is also more accessible to many users. The company will hope that it not only boosts revenues but will also bring new customers who now see it as more affordable. How other analytics firms react to the price change could see a number disappear. What Tableau are realising is what Ajenstat concluded our discussion with. He added that the changes will: "Enable more people to have access to analytics and to make it as simple as possible."