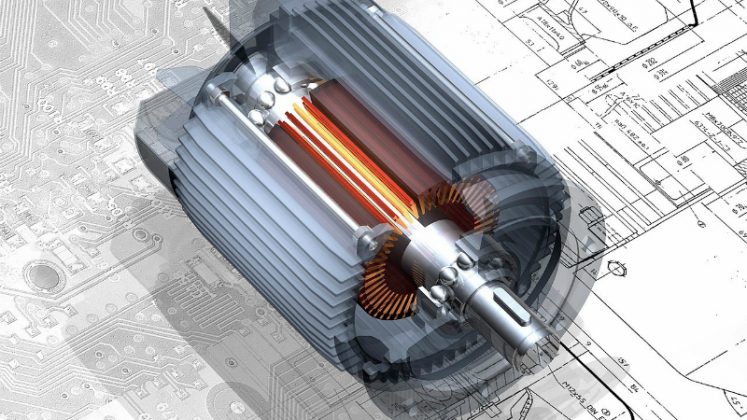 SAP Ariba and SAP have launched the Manufacturing Network. This is a cloud-based platform to connect enterprises with manufacturing service providers so they can collaborate on multiple stages, from initial design through to procurement execution.
By collaborating on design, manufacturing and procurement in a coordinated way, enterprises can improve production and costs as well as facilitate innovations and new operating models. In this context, 3D printing and manufacturing as a service can fuel business growth.
"Manufacturing today is more distributed and global than ever before" said Vasee Rayan, Vice President, Solutions Management, Ariba Network. "To do it well, companies must connect people, processes, things and information, and that's what networks are all about."
The relevance of the Ariba Network
More than 3M buyers and suppliers connect to the Ariba Network. They already use this to transact over $1.6T in commerce (on a yearly basis). With the Manufacturing Network, enterprises will be able to combine the advantages of network effects (from all those 'members') with their own knowledge 'held' within an enterprise's existing SAP applications with their domain depth. The intention is that collaboration can occur in new ways and help manufacturing.
Interested customers will find the Manufacturing Network:
delivered as part of the SAP Digital Manufacturing Cloud Suite
integrated with SAP Ariba Sourcing and the Ariba Network.
This will make it simpler for manufacturers and service providers – including suppliers of 3D and computer numerical control (CNC) printing services and materials, original equipment manufacturers (OEM), and technical certification companies – to connect and collaborate. This can start with design, incorporate quality objectives, develop production and enable procurement execution.
The platform and its implications
Using what is in effect a platform, manufacturers (buyers) will be able to integrate design, sourcing, manufacturing,  procurement processes and manage of these to:
collaborate on design, highlight changes and suggest alternatives
link design discussions and data to requests for quotations (RFQs)
obtain pricing –  from one or multiple suppliers – for part(s)
initiate buying processes
embed the data and processes required for production part approval into the sourcing process (make this visible across all downstream procurement)
share data and key performance indicators (for example with relevant parties)
co-ordinate with suppliers on manufacturing changes.
At the same time, suppliers will be able to develop new ways to work with, and deepen the interactions, with manufacturing buyers. For example they might expand their business by leveraging the platform to:
differentiate themselves through technical skills and capabilities
gain clearer understanding of the buyers' needs for engineered and production parts
collaborate on and perfect early designs
provide manufacturing capabilities as a service.
SAP Ariba and SAP
Businesses can connect via SAP Ariba and the Ariba Network with some 3.3 enterprises comprising buyers and suppliers across  from more than 3.3 million across 190 countries. Participants can discover new opportunities, collaborate on transactions and expand new or existing relationships:
buyers can manage the entire purchasing process, while controlling spending, finding new sources of savings and building a supply chain
suppliers can find customers, grow existing relationships, simplify sales cycles and improve cash control.
In practice the Ariba Network has become a dynamic online marketplace. This is growing as more buyers and suppliers participate and use the Ariba Network to formalise internal processes.
SAP is a leader in enterprise application software. This assists SAP enterprises, of all sizes and industries, to run. The reach spans back office to boardroom, warehouse to storefront, desktop to mobile. The applications enable employees to work together with efficiency and to develop business insights. More than 378,000 customers have deployed SAP applications and services (including in the 'Cloud').
SAP bought Ariba for c $4B in 2012. It renamed it to SAP Ariba.
What does it mean
The announcement of the Manufacturing Network occurred at SAP Ariba Live in Amsterdam. It has the potential to open many doors, especially as Manufacturing as a Service expands. To illustrate: many service companies offer 3D printing capabilities as a service. At the same time many manufacturers now contract out elements of their manufacturing, which can be a cumbersome combination of processes before final sign-offs are agreed. With the Manufacturing Network, manufacturers can work with (say) 3D printing service bureaux, from first designs to refinement of designs through to final manufacturing – all within the digital process umbrella that is the Ariba Network.
Perhaps of even greater import is the combination of SAP with SAP Ariba. This may seem obvious. But, as one SAP Ariba live participant put it: "I moved from SAP to SAP Ariba because I wanted a more exciting delivery environment". The Manufacturing Network may be a harbinger of a fleeter, livelier SAP as well as a logical extension for the Ariba Network.